Subway Surfers Is The Most Downloaded Mobile Game Of The Decade
We're approaching the end of the biggest decade that mobile gaming has ever seen, and during that decade, one game was downloaded more than any other: Subway Surfers. Although the title might not have made the most money, Subway Surfers was clearly one of the most popular games of the last ten years, beating out the likes of Clash of Clans, Candy Crush Saga, and Temple Run 2 in downloads.
Subway Surfers capitalized on the simple-yet-addicting mobile formula, letting players run down an endless subway track where they must collect coins and avoid various obstacles, such as incoming trains and closed tracks. Similar to games like Temple Run, Subway Surfers doesn't contain a massive amount of content, but the content that is there can be endlessly addicting. Players were encouraged constantly to beat their high score, and received plenty of great cosmetic items along the way.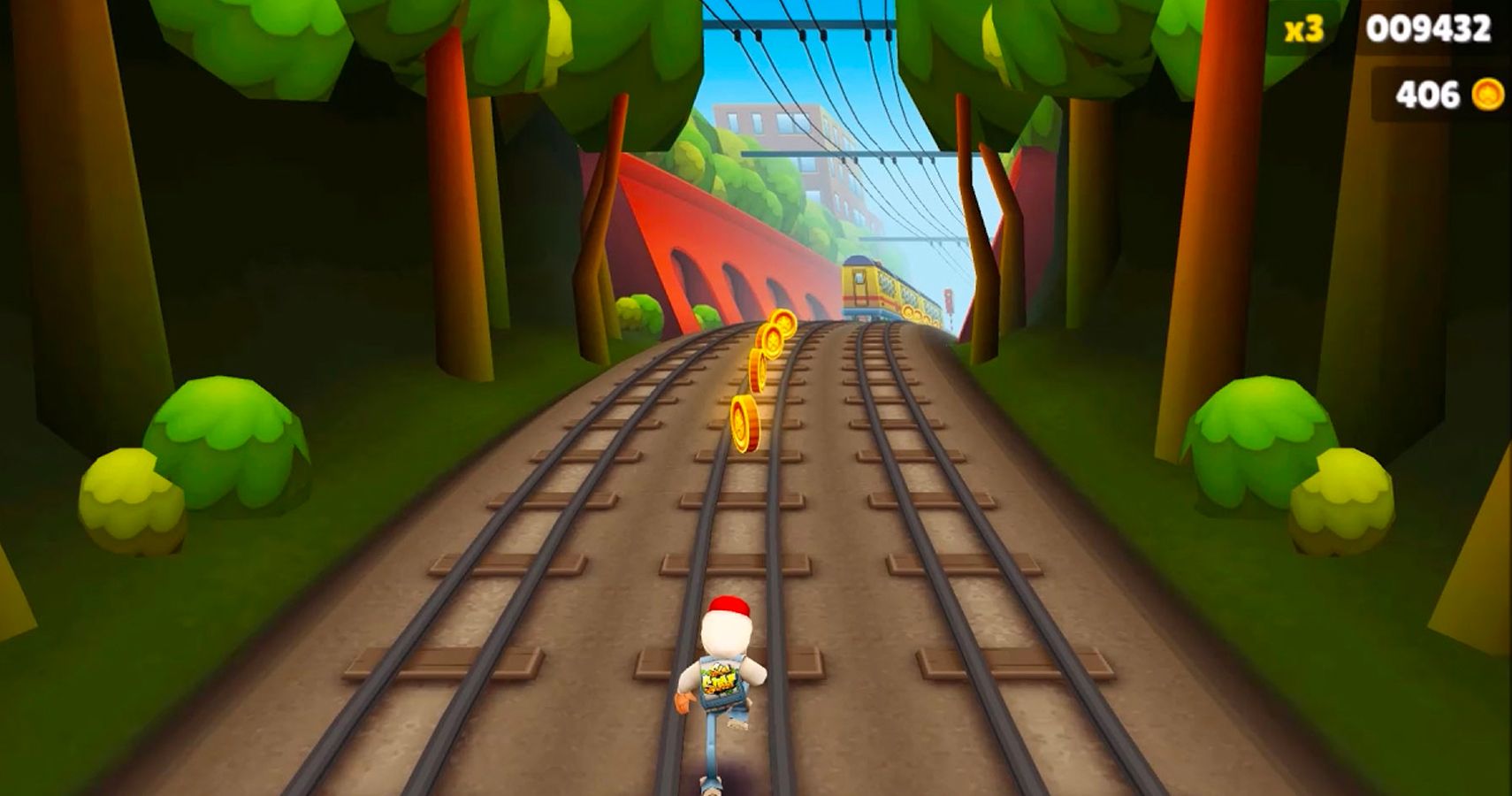 Following Subway Surfers, Candy Crush Saga was downloaded the second most, followed by Temple Run 2, My Talking Tom, and Clash of Clans. Despite being number one in downloads, Subway Surfers was nowhere to be found on the list of the most profitable games. In regards to that category, Clash of Clans came in first, followed by Monster Strike, Candy Crush Saga, Puzzle & Dragons, and Fate/Grand Order.
Subway Surfers saw the peak of its popularity before microtransactions became a large feature in mobile gaming, which is why it can't be found on the list of most profitable games. The game offered a ton of cosmetic items and unlockables that players could receive without having to spend endless hours grinding. The fact that Subway Surfers was free while barely promoting microtransactions is also a large part of the reason why so many people downloaded it.
Kiloo, the Danish company behind Subways Surfers, created a game that will be remembered for its immense popularity in the world of mobile gaming during a time when pay-to-play features were not nearly as much of a focus as they are today. Subway Surfers has stood the test of time, and the title is just as addicting today as it was upon its release back in May of 2012.
Source: App Annie
Source: Read Full Article