Sydney Sweeney's Double Emmy Nomination Shows She Is One Of The Biggest Rising Stars
There weren't a great deal of surprises in this year's Emmy nominations. Succession, Ted Lasso, and The White Lotus were the most recognised, as was expected. Killing Eve's two leads were nominated after the final season, Squid Game leads all got nods, as did the aforementioned shows, while Marvel put in a middling performance after WandaVision's nomination domination last year. The big story of the day though was The White Lotus' own Sydney Sweeney, reiterating that she is one of the biggest rising stars around today.
In the mix of expected sweeps, it's worth noting a particular couple of snubs. Selena Gomez is nominated as a producer but not as a performer, despite her two co-stars Martin Short and Steve Martin getting nods. Sadie Sink missing out for Stranger Things was also something of a surprise, while Millie Bobby Brown also missed out. It's possible they got in each others' way, but after seeing Squid Game, Succession, and Only Murders having multiple noms in the same category, perhaps that's wishful thinking.
Back to Sydney Sweeney. The young actor was nominated for two separate performances, one in Drama for Euphoria and one in Comedy for The White Lotus. Zendaya made history in the first season of Euphoria as the youngest woman ever nominated as a lead, but there was also a sense that the show was written for her alone. Aside from arguably Hunter Schafer, no one really had a chance for a nomination in season one. Though season two felt a little messier all over, it also used its cast far more. Schafer was disappointingly sidelined on occasion, but Alexa Demie, Maude Apatow, Angus Cloud, Jacob Elordi, Javon Walton, Storm Reid, and of course Sweeney herself all had far more space to shine.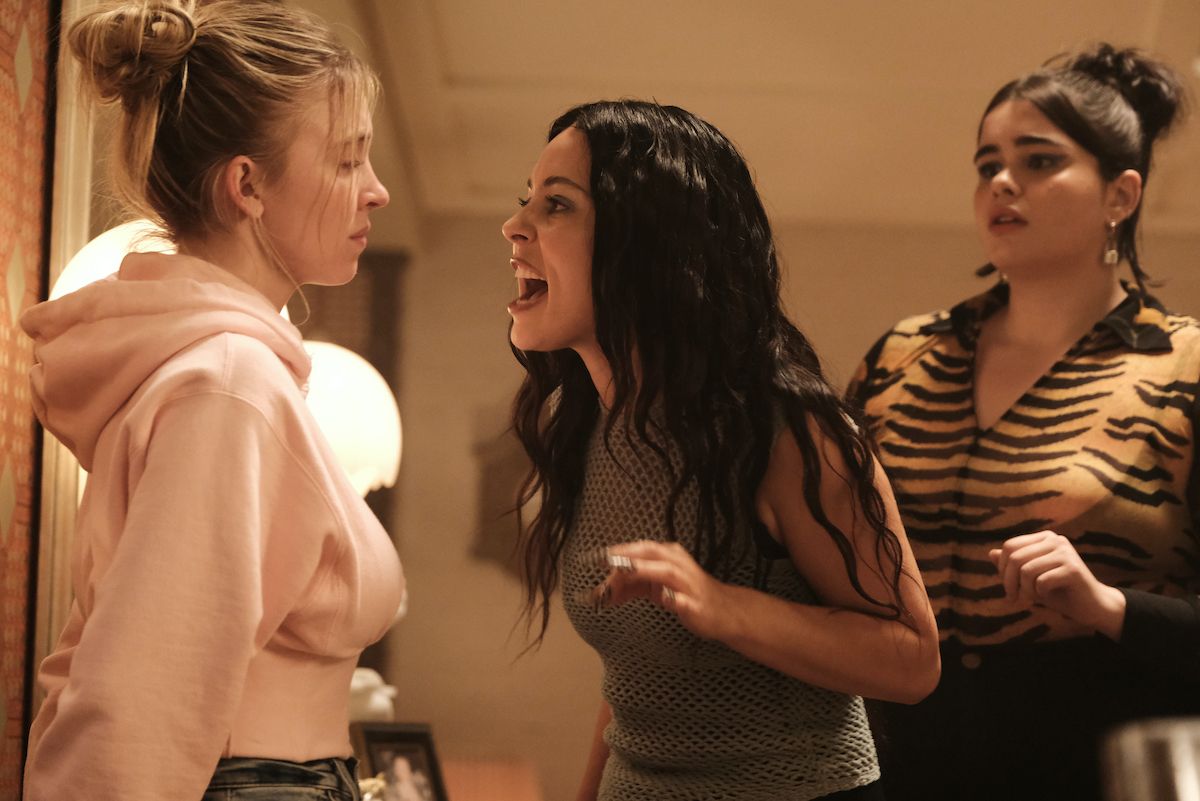 The series was defined by Maddy (Demie) versus Cassie (Sweeney), and it was Sweeney's performance which stole the show. Zendaya is nominated too, this time around her grungy, disaffected underperformance grounding the show instead of powering it, but it felt like a huge breakout year for Sweeney.
The White Lotus was a very different role for Sweeney. She was far more sarcastic and manipulative, far more of a Maddy than a Cassie. Her screentime with Alexandra Daddario (at whose expense her own nomination comes at) was among the shows best, allowing Sweeney to play if not an out and out villain, then certainly a charmingly unlikeable character opposite Daddario's sweeter portrayal.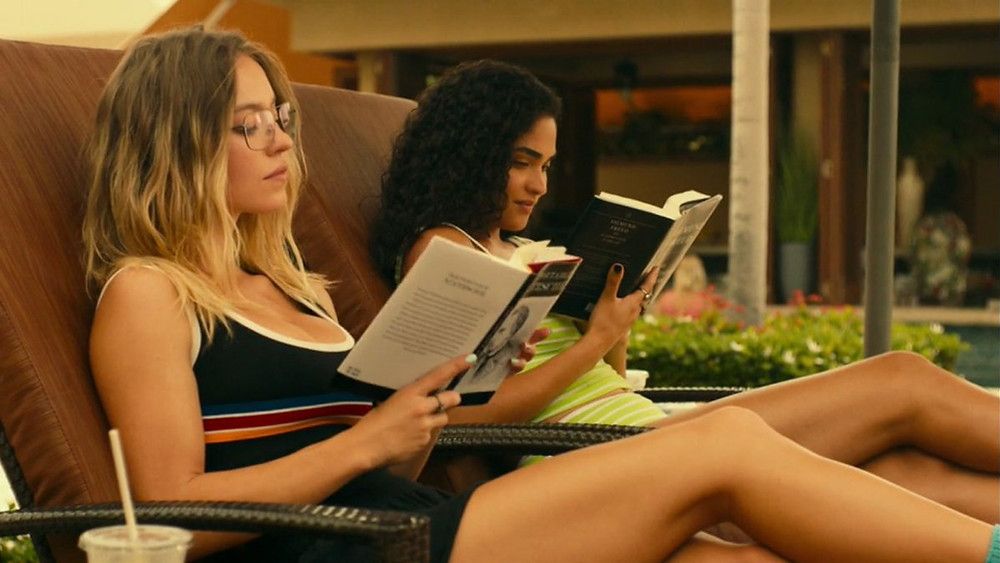 We already know she has some big projects lined up. Madame Web is the biggest one we know of, the Spider-Man spin-off taking place in Sony's Spider-Manless Spider-Verse. Dakota Johnson, Emma Roberts, and Isabela Merced are also set to star, making for a considerable female-led cast for Sweeney to bounce off. National Anthem, a crime drama featuring fellow Euphoria star Eric Dane plus Paul Walter Hauser and Halsey, also seems interesting. Undoubtedly, she has other projects lined up and will not be short of compelling offers.
It will be interesting to see where her career goes from here. At 24, she's got a huge career ahead of her and has the chance to be one of television's core stars of the next decade or to make the leap into Hollywood leading roles. It feels very likely that in a decade or so we're going to look back on Tarantino's Once Upon a Time… in Hollywood and be staggered that Sydney Sweeney, Maya Hawke, and Mikey Madison all had minor bit-parts. It still feels strange to remember that Natalie Portman was in Heat.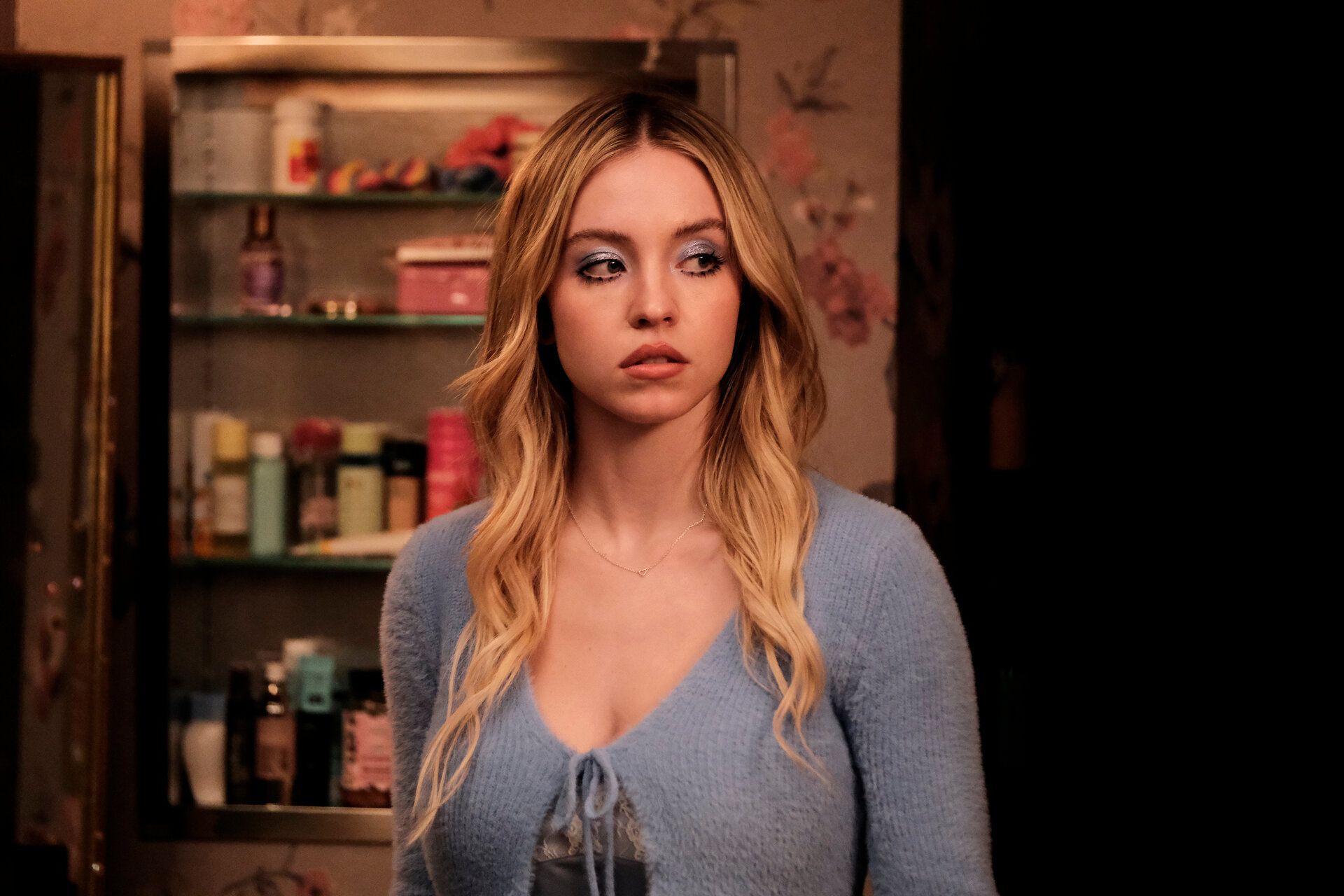 A double nomination across two different categories is a notable achievement, and for an actor of just 24 in her breakout year, it's stellar. Sydney Sweeney has the world at her feet, and we should all be keenly watching where she goes from here.
Source: Read Full Article