The 15 Best Mario Games On Nintendo Switch (So Far), Ranked
Mario is such a popular character that Nintendo often releases new sub-franchises with his name attached or follow-ups to other sub-franchises previously created. Nintendo fans will likely point to this as a strength of the company, whereas those who prefer other platforms will point to this as a crutch.
However, it's hard to argue that these games are not classics. All three are excellent titles in their own right, and getting all of them together in one spot is certainly worth it for some. In terms of a complete package, Super Mario 3D All-Stars can be absolutely worth it for many fans of the series.
11

Paper Mario: The Origami King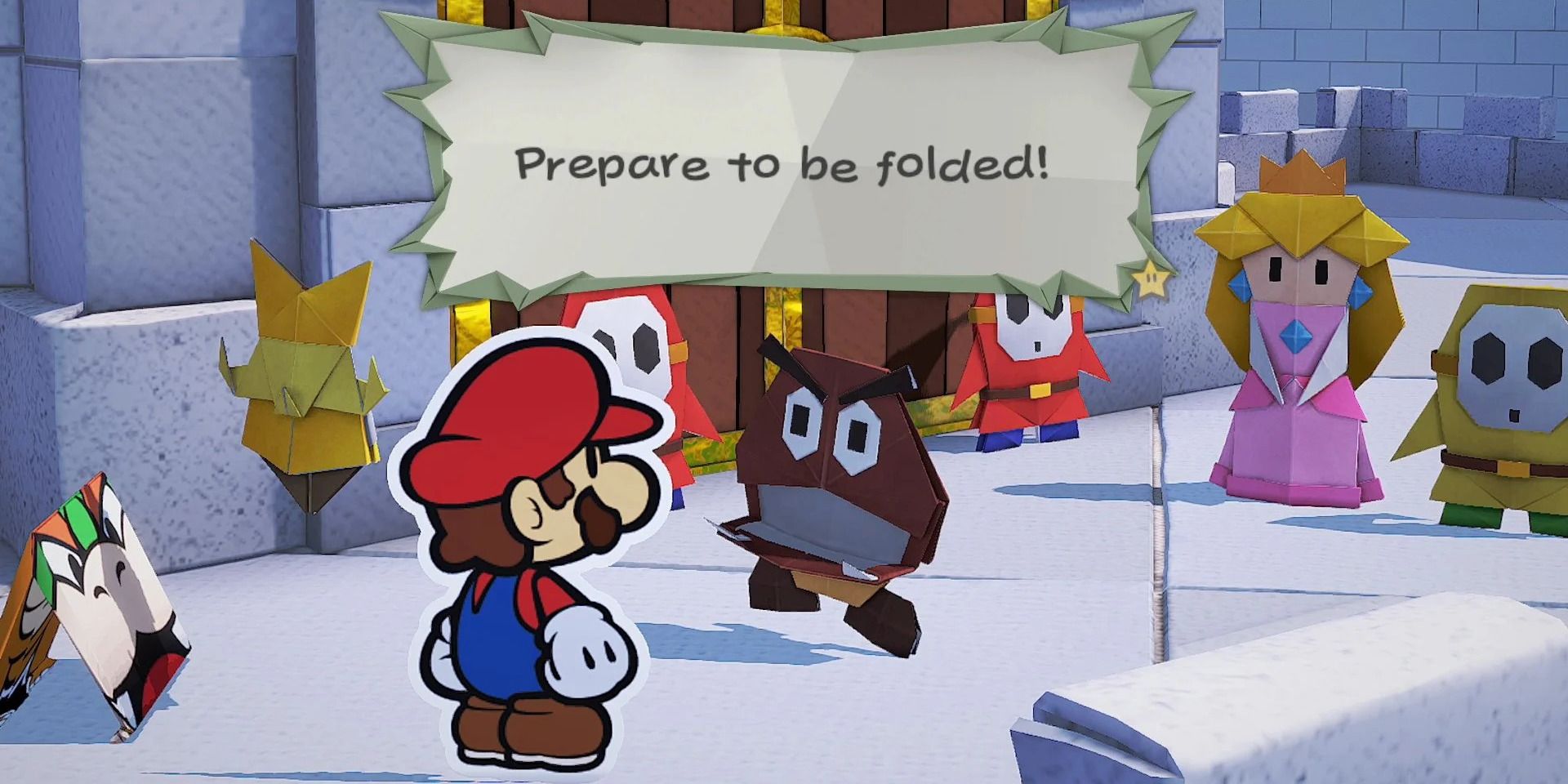 The Paper Mario series has been held in limbo for some time. There's a clear split in the series between the first three titles and everything after Super Paper Mario (arguably going back to Paper Mario: Thousand Year Door). The series evolved from turn-based RPG to adventure games with turn-based adjacent battles, for worse more than better.
Despite that, Paper Mario: The Origami King is one of the most fun and fresh titles released in the Mario series in a long time. There's clearly a lot of love that went into creating every aspect of the game, and combat is finally actually fun and worth doing again. It also brings back partners, including one of the best in Olivia. It's a fantastic game, despite unfortunately not just being TTYD again.
10

Mario Tennis Aces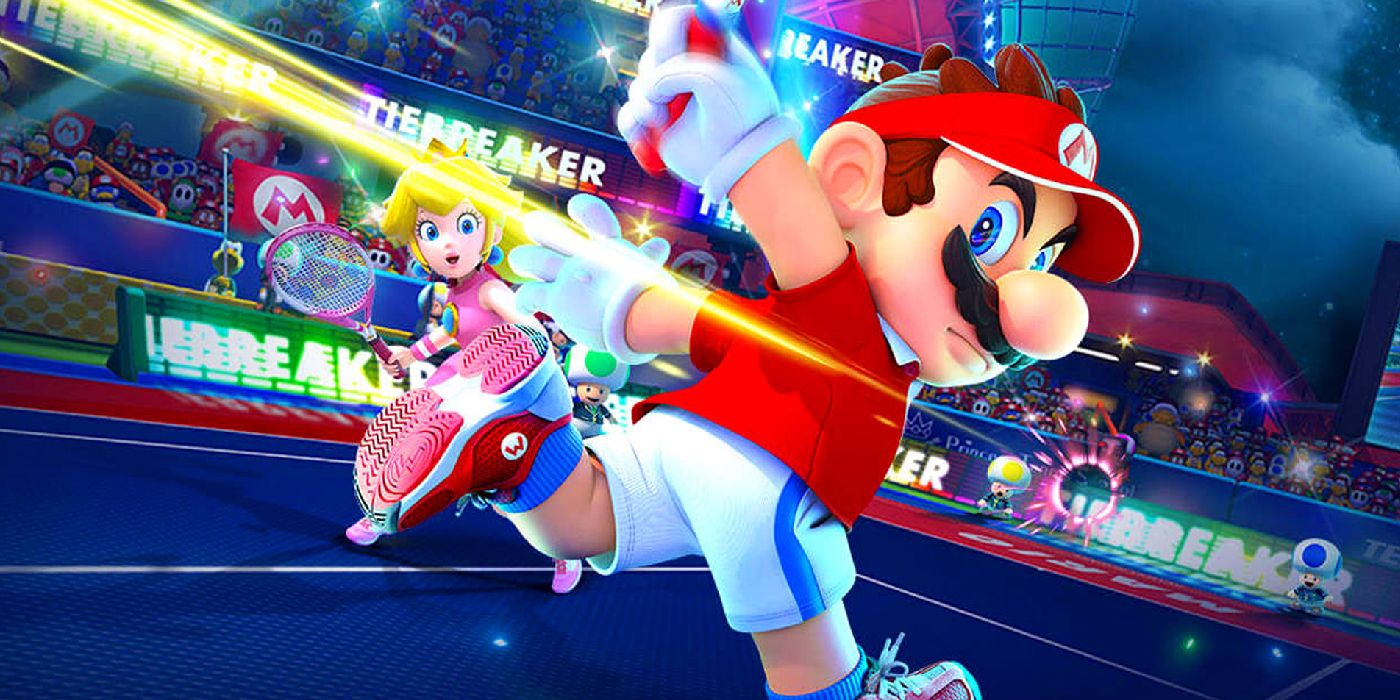 In Mario Tennis Aces players are provided with a fun new tennis adventure alongside Mario and his friends and enemies of the Mushroom Kingdom. The game received mixed-positive reviews upon release where many people felt the single-player campaign featured an unnecessary and grueling difficulty spike that led to hard stops in both progression and enjoyment.
It may not be the best Mario game on Nintendo Switch, but with no Mario Golf or Mario Super Strikers insight, you're either playing this or waiting for the Sonic Olympic team-up announced at E3 2019.
9

Super Mario Bros.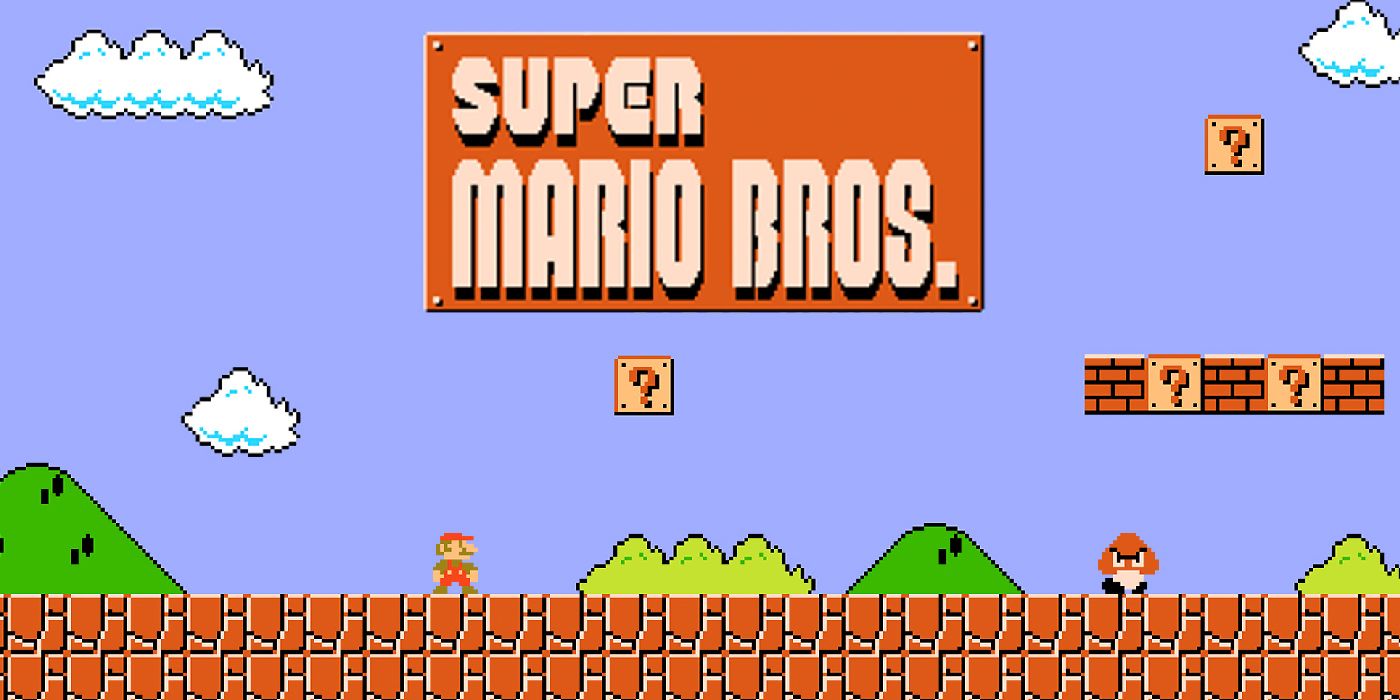 Instead of offering a virtual console for the Nintendo Switch so fans could buy their favorite NES and SNES games for the 8th time, they've instead attached classics to their online subscription. If you're a part of Nintendo Online you have access to a bunch of classic games, with the library expanding every month.
Nintendo giving owners the ability to play the game that started it all is a welcome inclusion. You have the option of playing through the regular game as it was back then or hopping into a versus version of the game online or with a friend.
8

Super Mario Party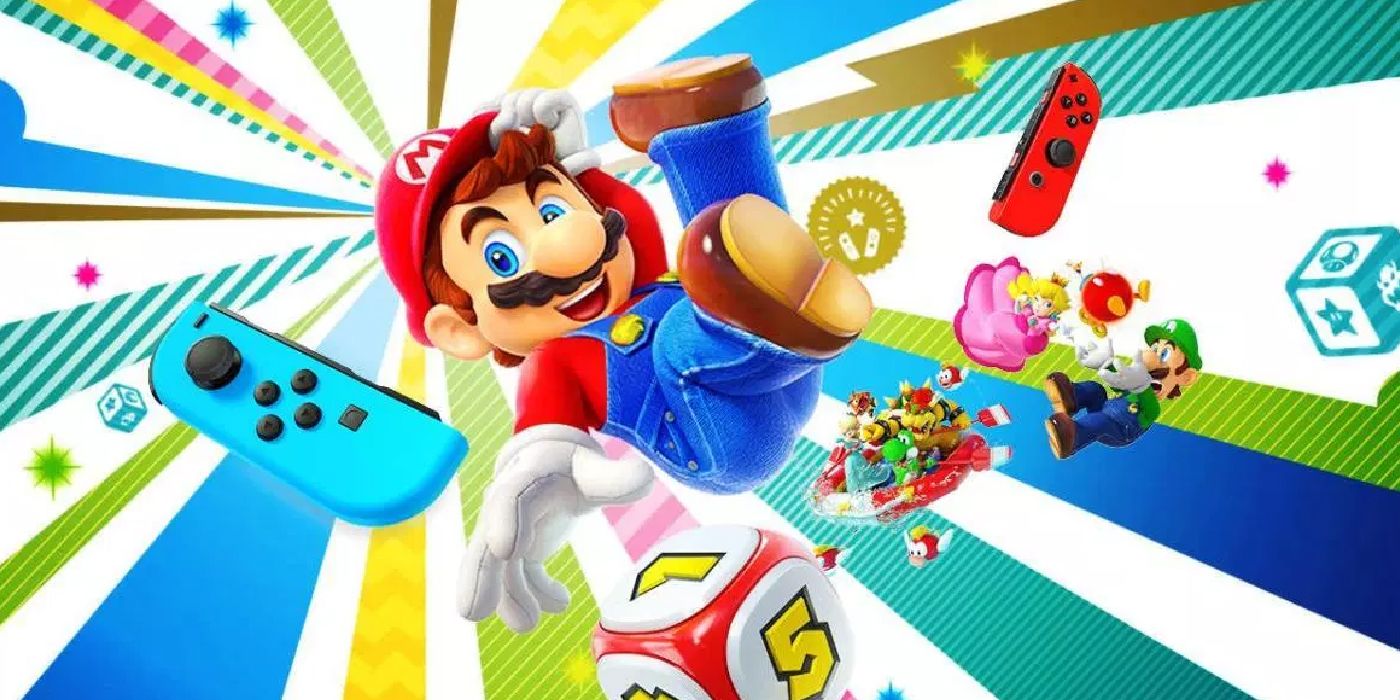 Super Mario Party has managed to be both a return to form for the Mario Party franchise, as well as lack some content and updates that seem like no-brainer things for the game. Thankfully Nintendo moved away from the design of the last entry where players were in a weird Uber trip alongside Bowser and Super Mario Party featured the traditional setup.
There is a good number of new mini-games that are fun and take advantage of the joy-cons as well as the use of two Nintendo Switch systems if you're playing locally with multiple systems.
7

Dr. Mario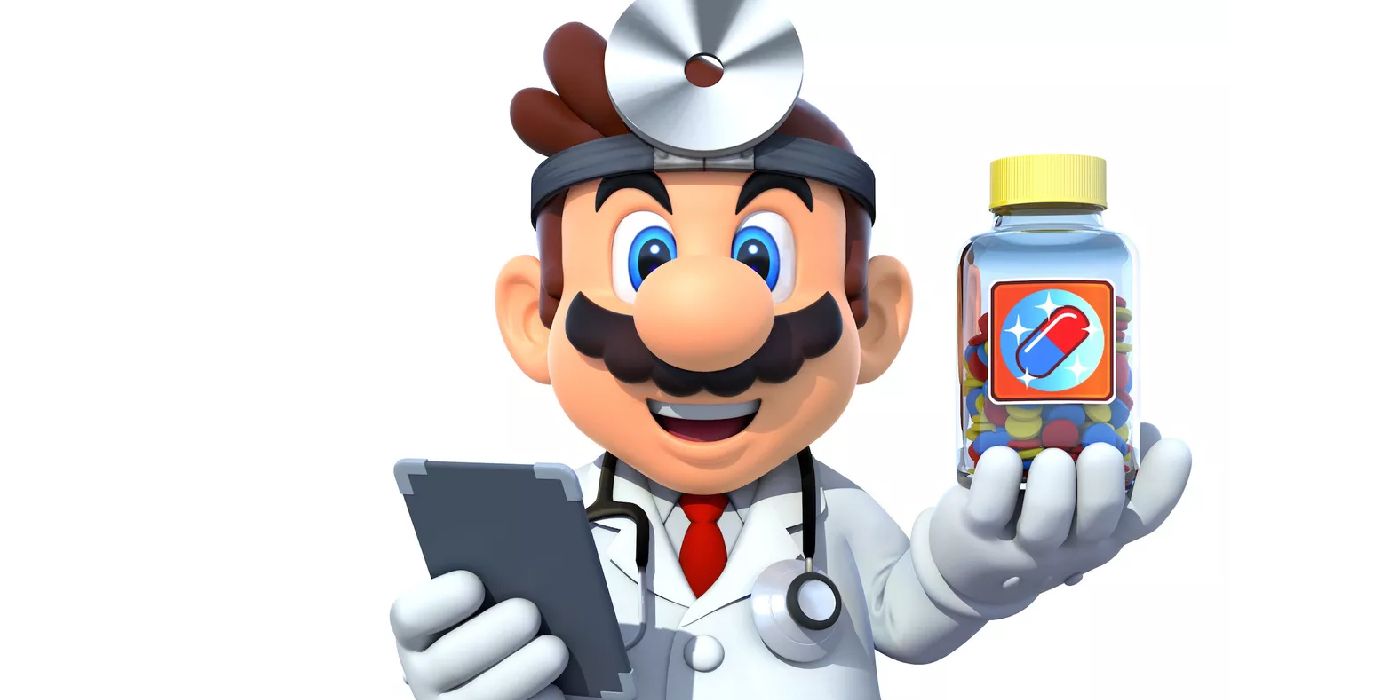 Like previously mentioned, this is one of the titles available with a Nintendo Online subscription via the Nintendo Switch. Though the Dr. Mario series is loved by many, it's gameplay is perfectly designed for the mobile gaming audience and will likely see a tremendous amount of success with the upcoming release of Dr. Mario World.
Whether you want to see what all of the fuss is about, or maybe try out the game and see if the new upcoming mobile release might be worth your time, it may be worth it to try out the original on your Nintendo Switch.
6

New Super Mario Bros. U Deluxe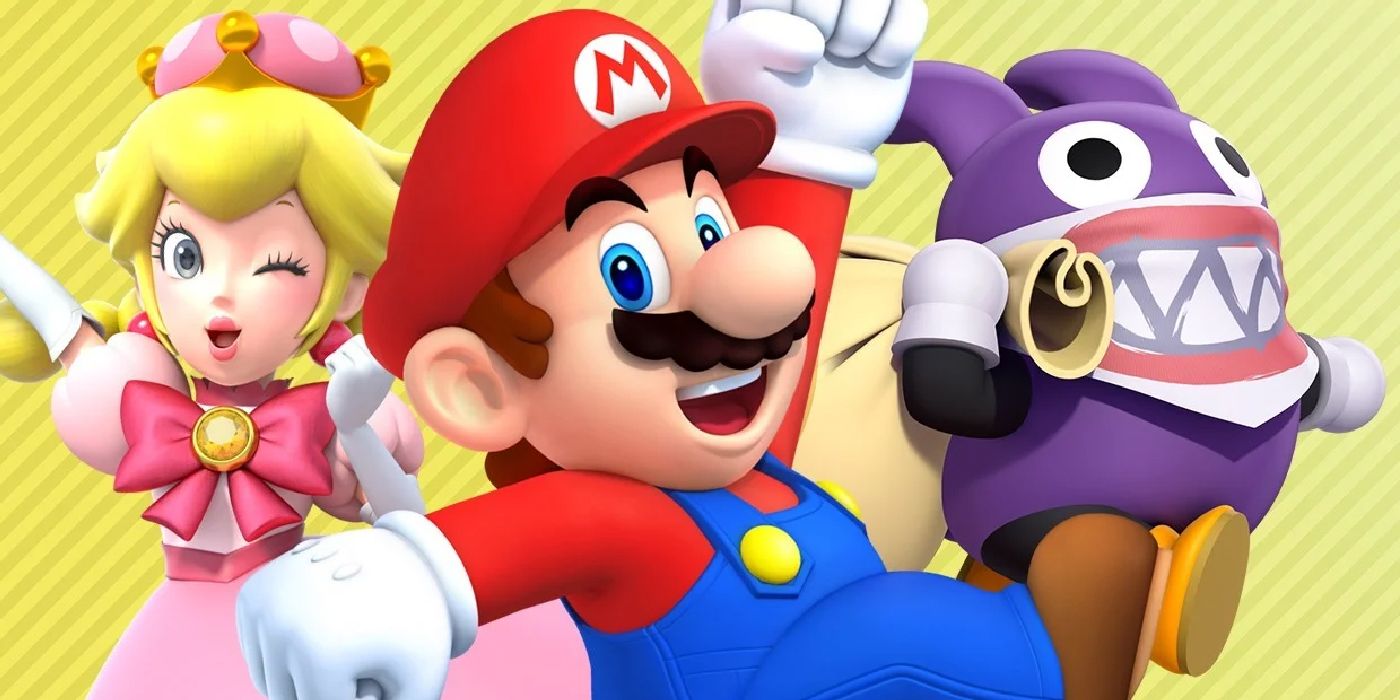 What is considered by most fans to likely be the last Nintendo Wii U port, New Super Mario Bros. U Deluxe brings over the mainline 2D Mario game for the lackluster system.
Many fans were hoping for a port of the much more beloved Super Mario 3D World, but it seems like the design style of the game in Super Mario Maker 2 is the closest we're going to get to that happening. Though New Super Mario Bros. U Deluxe is a fun and solid game, in 2019 many people are yearning for a different design aesthetic in the 2D Mario games.
5

Super Mario Bros. 3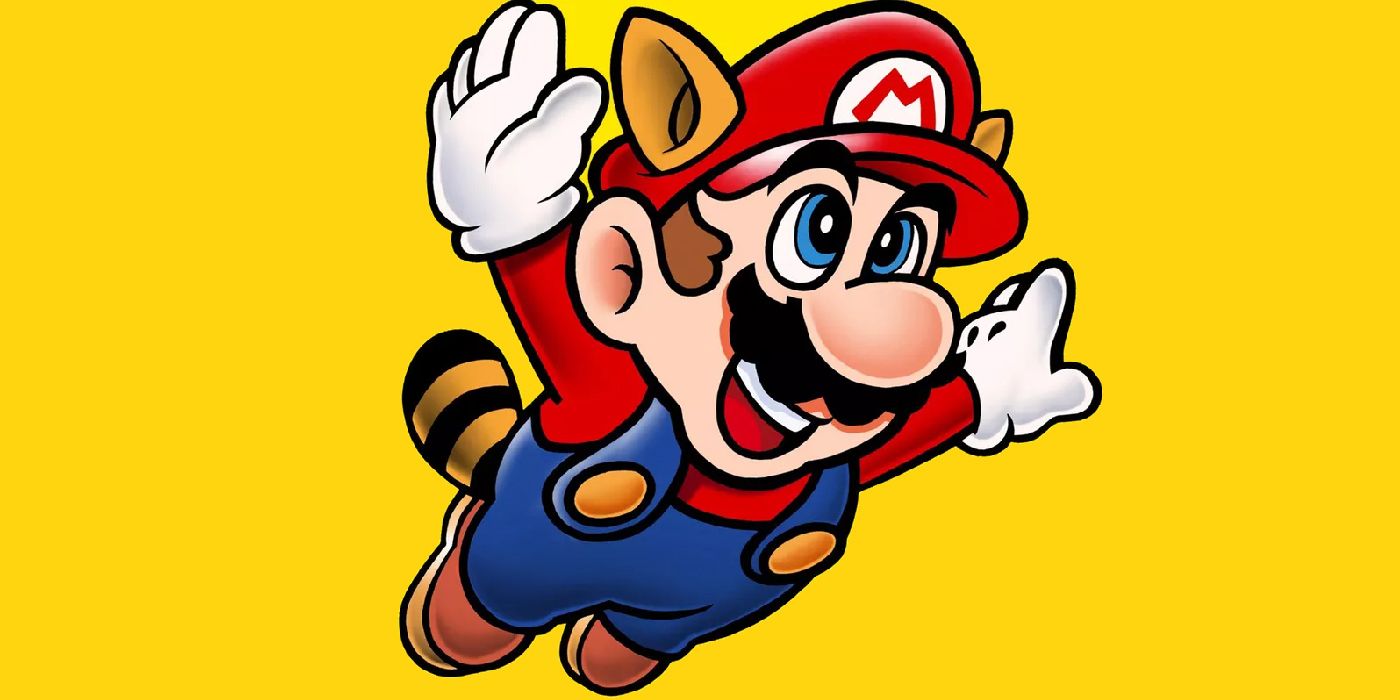 With a Nintendo Switch Online subscription, you have access to tons of NES and SNES games, with some of them featuring Mario and company. Super Mario Bros. 3 is considered by many as the true sequel to the original Super Mario Bros. due to the story and history behind Super Mario Bros. 2.
Not only is Super Mario Bros. 3 considered to have some of if not the best art in the entire history of Mario, but it's also considered one of the best in terms of gameplay and enjoyment. The fact that you can once again enjoy it on the Nintendo Switch is great, just let everyone buy it outright, Nintendo.
4

Mario + Rabbids: Kingdom Battle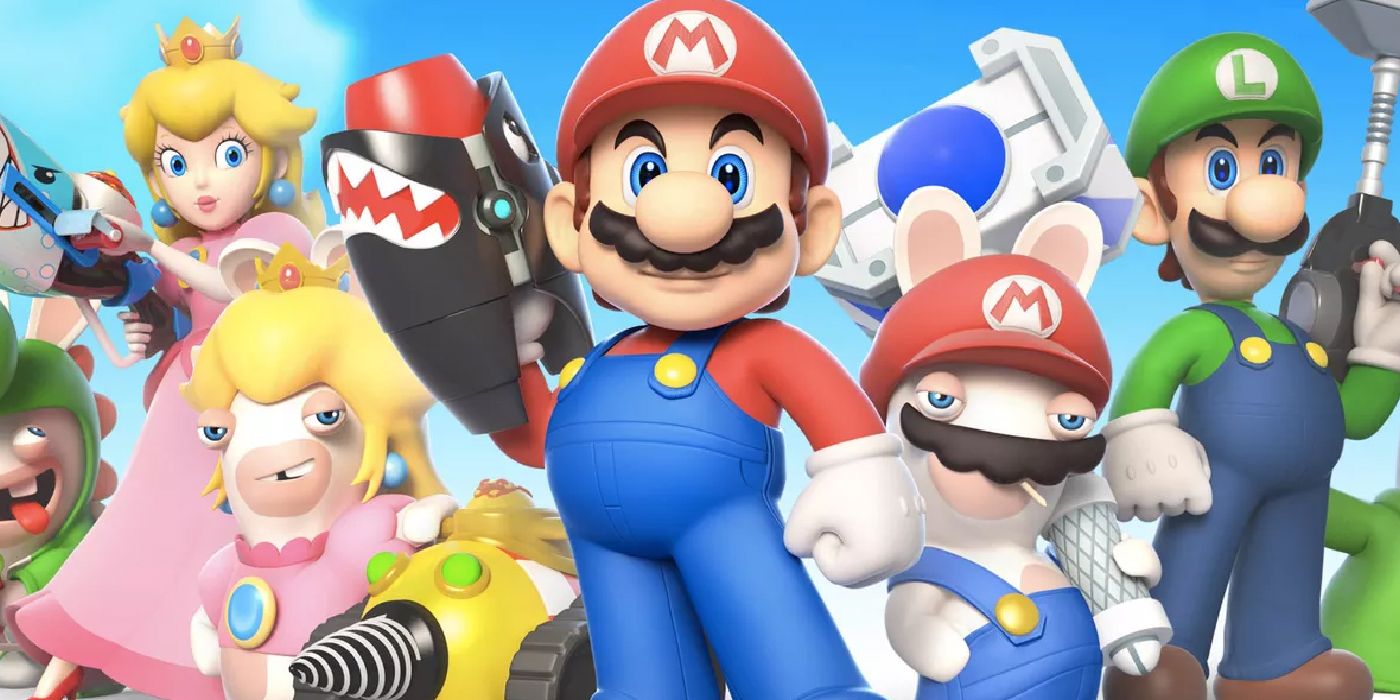 When Mario + Rabbids: Kingdom Battle leaked before E3 2017, people became very worried about a Ubisoft and Nintendo crossover where it looked like rabbid versions of Mario characters seemed to be millennial-fied.
To many people's surprise the turn-based tactics game showed extremely well at that year's Ubisoft E3 Conference and upon release was met with great critical reception. Since then it's also seen the release of a Donkey Kong-themed downloadable content expansion that wowed fans and is absolutely bananas.
3

Mario Kart 8 Deluxe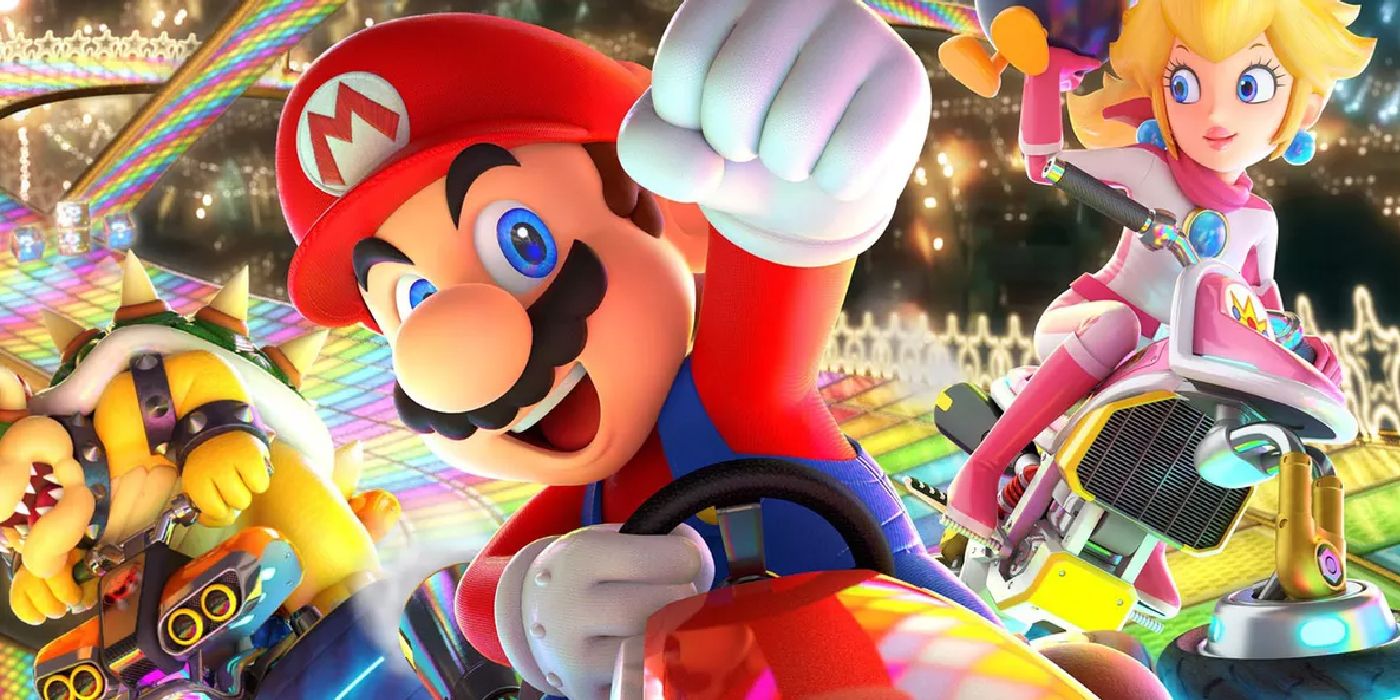 Cart-racing games are a niche genre inside of a niche genre. Thankfully for fans of it as well as Nintendo, there's been a cart-racing series that's arguably set the standard with the release of each new generation of consoles and handhelds.
Mario Kart 8 was one of the infamous games that fans thought was stranded on the Nintendo Wii U. Months after the release of the Nintendo Switch, however, fans were treated with a beautiful port of it in the form of Mario Kart 8 Deluxe. Given the reported numbers on attach rates, more than likely if you're reading this you already own it.
2

Super Mario Maker 2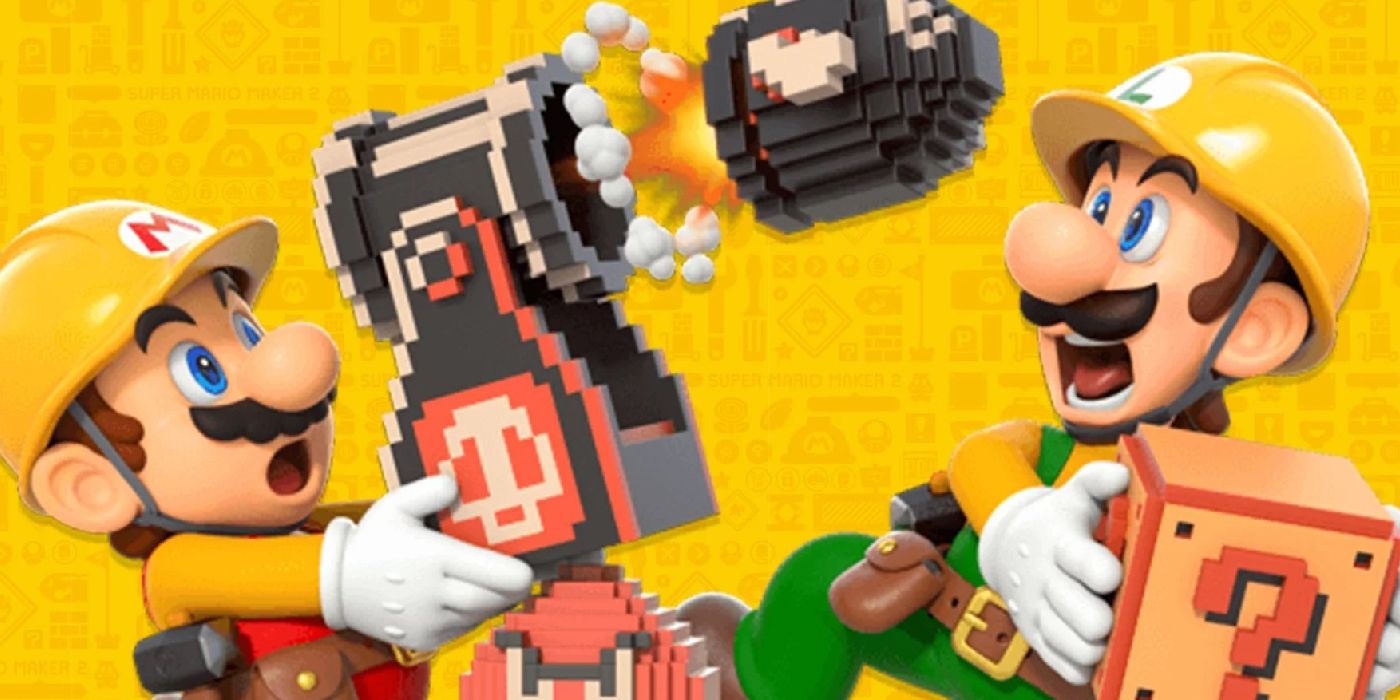 Though this game is days old at this point, the stack of reviews that have hit the internet showcased that Super Mario Maker 2 is much more than a port marketed as a sequel. Despite the Nintendo Wii U's poor sales performance it managed to deliver a handful of great games that thankfully were ported to the Nintendo Switch.
With Super Mario Maker they decided to make a story mode, add a whole new Mario game style, plus much more and released a sequel to the original as opposed to a simple port of the original game. With a great community, it's the Mario game that will never end.
1

Super Mario Odyssey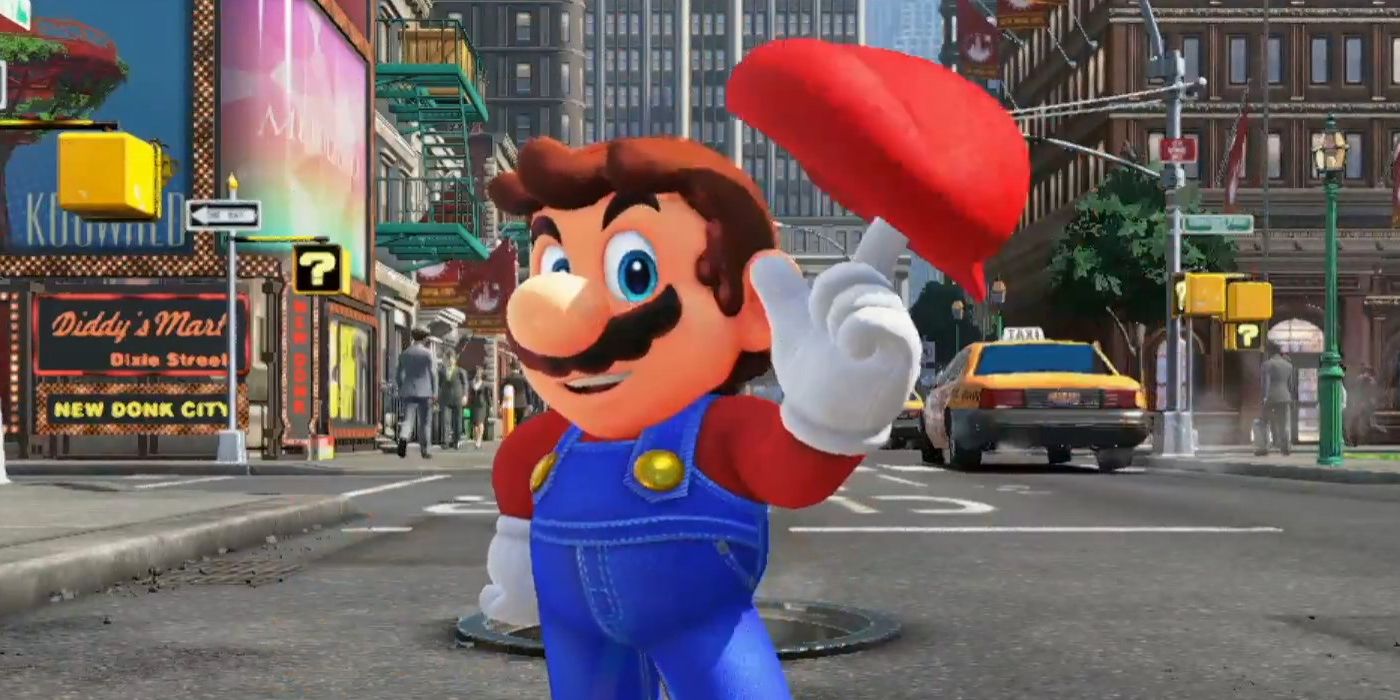 Super Mario Odyssey wasn't only the first 3D Mario platformer on the Nintendo Switch, it was much more than that. It represented an entire generations nostalgia for Super Mario 64 on the Nintendo 64. Though there have been other great Mario 3D platformers, they've all felt and played unique to themselves.
Both the Super Mario Galaxy and Sunshine games invoked shades of the beloved 3D platformer but didn't feel close enough for most. Super Mario Odyssey is the Super Mario 64 spiritual successor fans had wished for, for over a decade and it finally happened on the Nintendo Switch.
NEXT: 5 Reasons The Mario Galaxy Series Is Better (And 5 Why It's Mario Odyssey)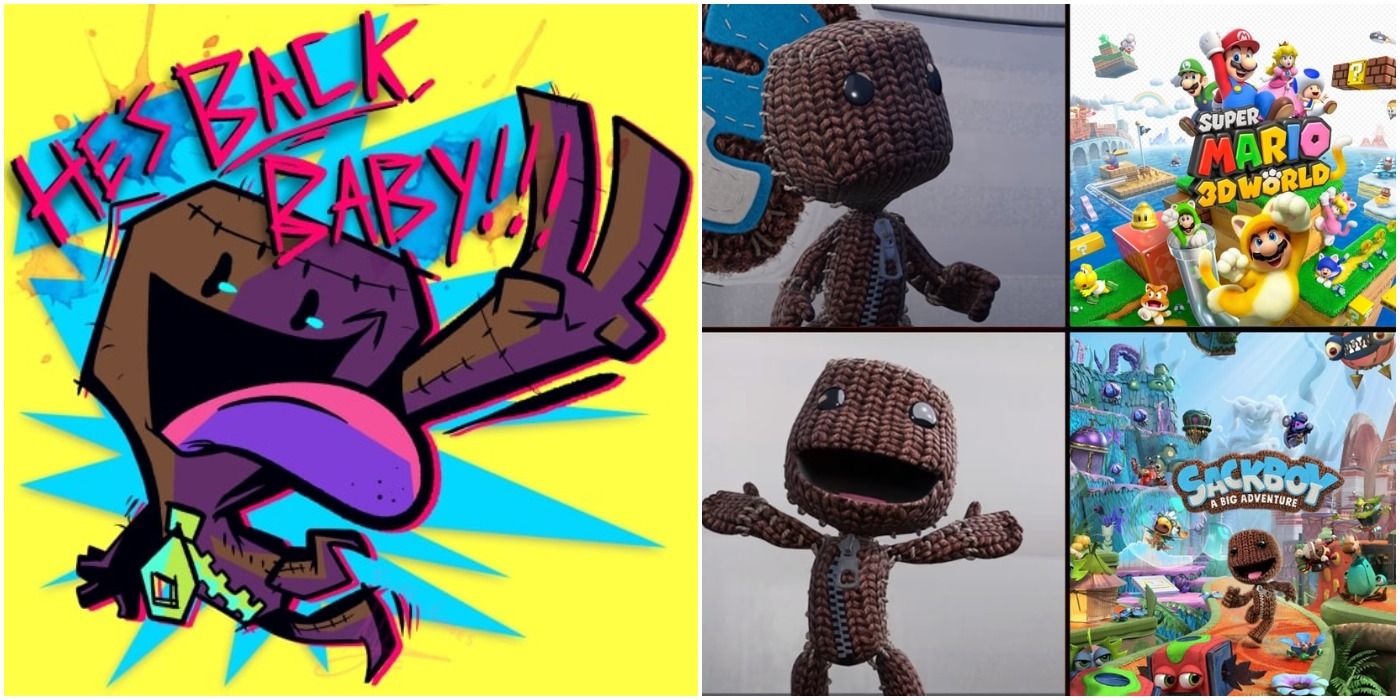 Lists
Super Mario Odyssey
Super Mario Party
Super Mario Maker 2
Jerrad Wyche is a writer, designer, and producer hailing from Albuquerque, New Mexico. His favorite video games include Mass Effect 2, Inside, Pokémon Soul Silver, Spelunky, and Call of Duty 4: Modern Warfare. He hosts his own weekly video game podcast at Controlled Interests and is a dedicated writer for TheGamer.
Source: Read Full Article