The Best Story-Driven Games On The Xbox Series X|S
As the library of games on the Xbox ecosystem continues to grow, owners of the Series X|S might find it increasingly difficult to pick what to play. Not only do they have a number of solid first-party titles to choose from, but there's also no shortage of third-party and cross-platform games too, not to mention a scattering of awesome indies worth checking out as well.
And that's before we even consider the vast number of backward compatible titles currently available. But let's say you're someone who has a preference for story-driven experiences, an area in which PlayStation tends to excel. You might be wondering what games on the Xbox consoles best rival the likes of God of War or The Last of Us 2. And you'll be surprised to find that there are quite a few that fit that particular criterion. Here are some of the best story-driven games on the Xbox Series X|S.
5

The Medium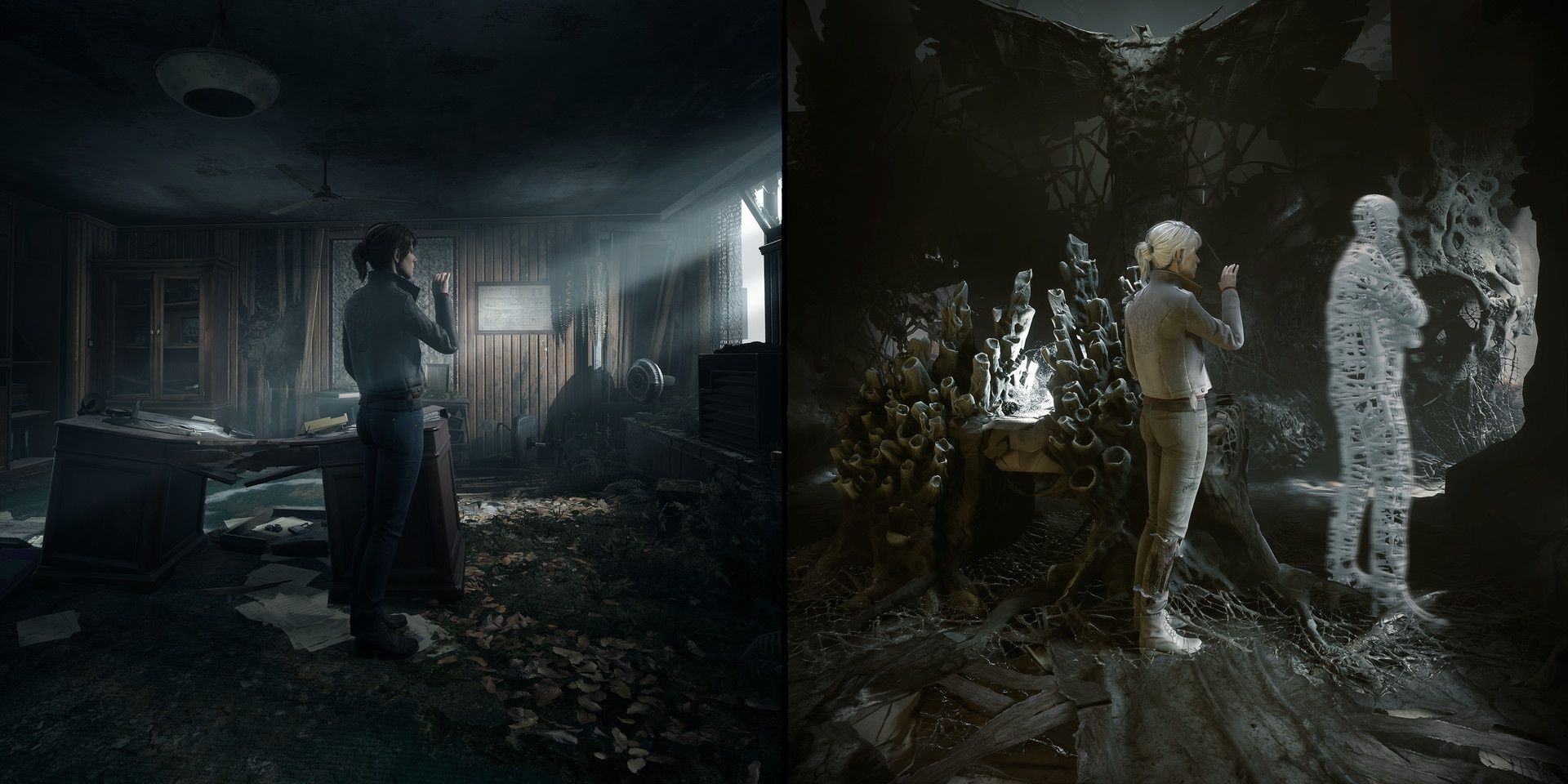 The Medium is a psychological horror game that was released in 2021 as a timed console exclusive for the Xbox Series X|S. It was developed by Bloober Team, who had already made a name for itself in the horror genre with titles like Blair Witch and Layers of Fear.
Their latest game follows the exploits of a spirit medium named Marianne, who is drawn to an abandoned vacation resort by recurring dreams and the man claiming to know what those dreams mean. The game hearkens back to early titles in the Silent Hill and Resident Evil series, employing similar techniques like fixed camera angles and atmospheric location to create a sense of growing dread within the player. Its story also promises layers to its overarching mysteries that gradually get unraveled over the course of its eight-hour campaign.
4

Yakuza: Like A Dragon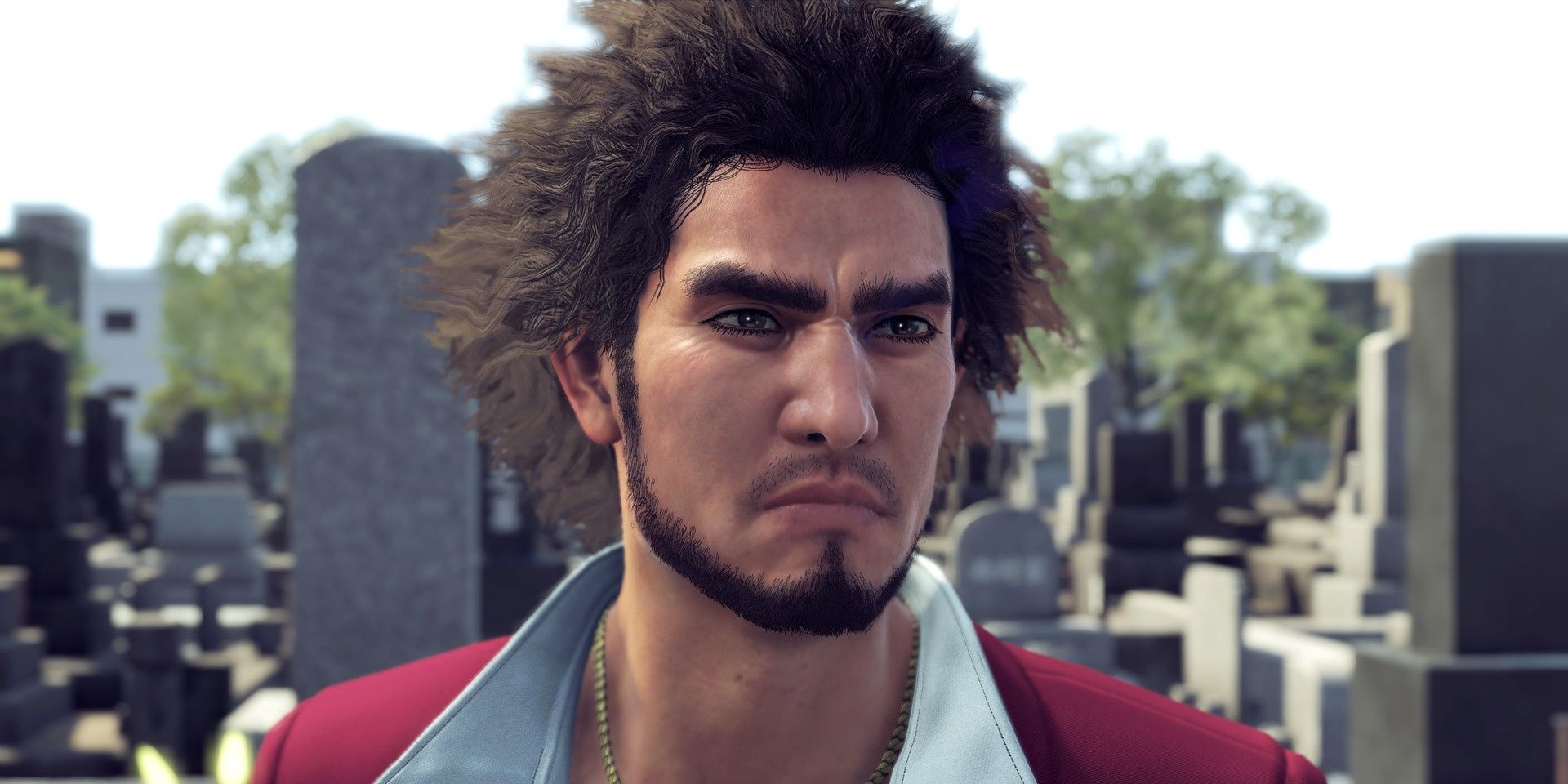 Yakuza: Like a Dragon had launched in 2020 alongside the Xbox Series X|S as a timed console exclusive, following its debut in Japan earlier in the year. And unlike previous games in the series, this one was drawing inspiration from JRPGs with a turn-based battle system that looks ripped straight out of a Dragon Quest game – a series which is also referenced in this game.
The game centers upon Ichiban, a low-ranking enforcer for the Arakawa Family that just got out of prison after taking the fall for a murder he did not commit. He soon learns that Arakawa had betrayed the Tojo Clan, to which it was a subsidiary, which prompts him to embark on an RPG-styled quest to find out exactly what had happened, alongside a number of other characters who make up his party of heroes.
3

Halo Infinite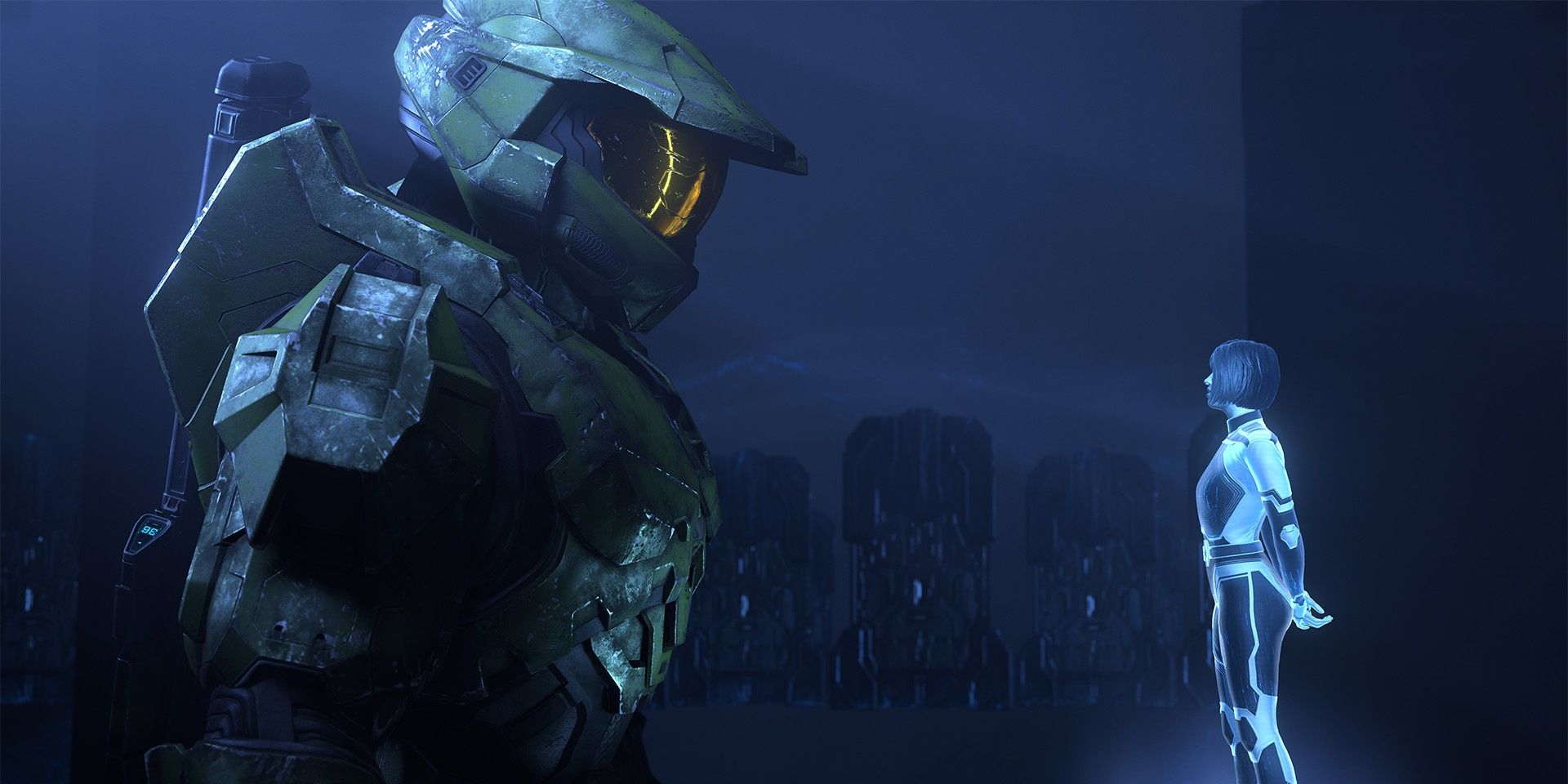 The Halo series is arguably the pride and joy of Xbox Game Studios since it's been with the company from the very beginning. And with the latest entry, Halo Infinite, the developers at 343 Industries had set out to craft the most ambitious Halo adventure yet.
The single-player campaign portion of the game once again finds players stepping into the shoes of Master Chief, only this time around he must contend with a coalition of alien races known as the Banished, while also trying to complete his mission to neutralize his former partner and rogue AI, Cortana. The game takes place on Zeta Halo, a ringworld where the Banished have built their stronghold, and with the help of another AI known simply as The Weapon, Chief must fight to help the UNSC win the war.
2

Psychonauts 2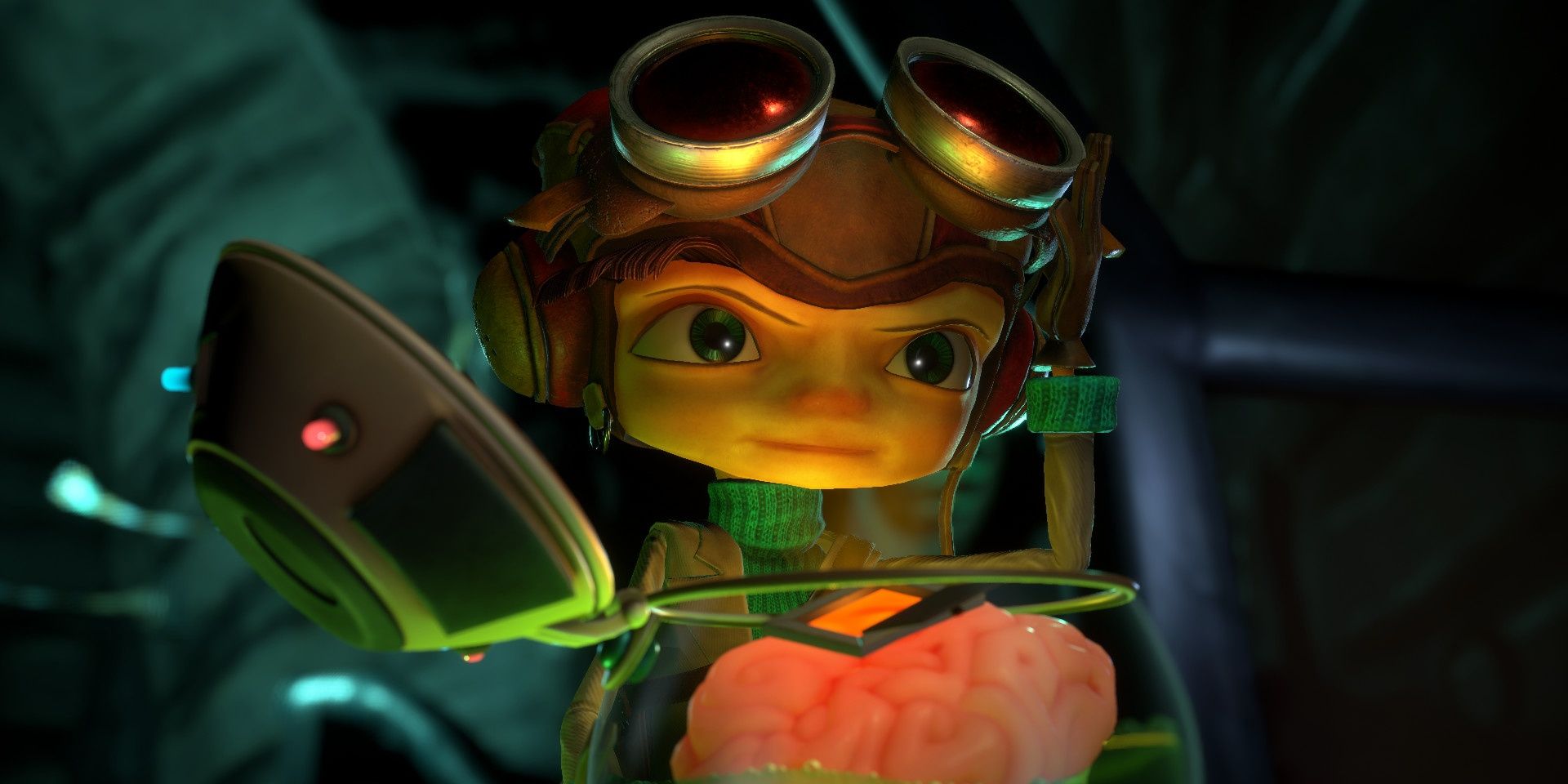 From his early days at LucasArts, Tim Shafer had proven himself to be a master storyteller. So when it was first announced that his team at Double Fine would be working on a sequel to one of his most beloved games, Psychonauts, fans were excited by the prospect.
Psychonauts 2 would eventually launch in 2021 to near-unanimous praise, as it delivers on its promise of another mind-bending platforming adventure game in the vein of the 2005 Xbox original. The game is set directly after the events of the first game and its VR-exclusive follow-up, Psychonauts in the Rhombus of Ruin. Players once again play as Raz, a member of the titular task force, as he tries to uncover the mystery surrounding the disappearance of their leader.
1

Marvel's Guardians Of The Galaxy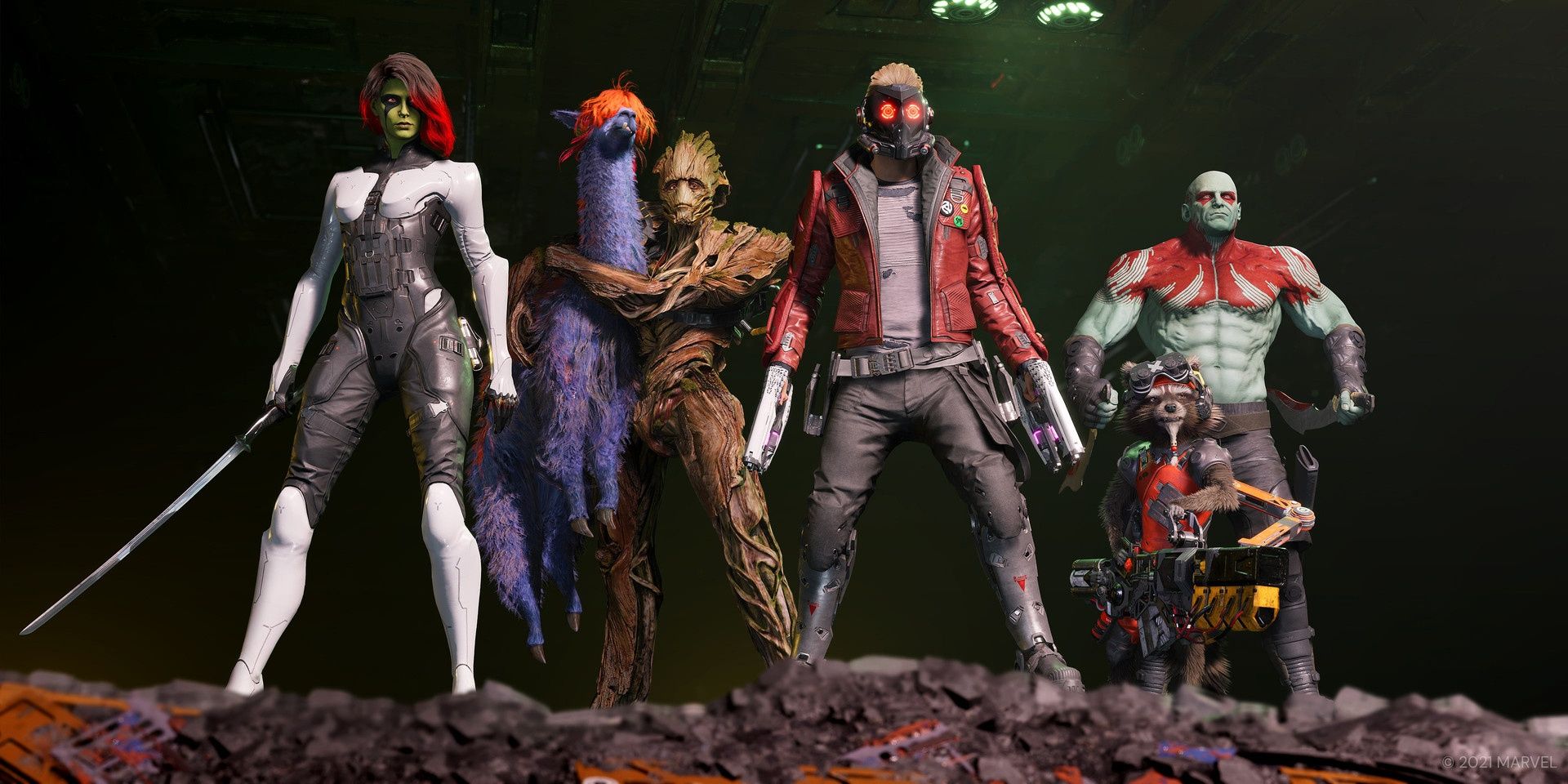 When Guardians of the Galaxy was first shown off at E3 2021, no one really expected much from the game. Most of that was due to the bad taste the last Marvel property Square Enix had taken a stab at had left in our mouths. So you can imagine our collective surprise when the game was released and turned out to be something quite special.
Not only did it have no microtransactions in sight, but it also boasted some tight gameplay and great-looking visuals. Even more surprising though was its story, which was fun and also heartfelt. The Marvel Cinematic Universe has already shown us in its Guardians of the Galaxy movies that these characters had heaps of heart to spare, but it was still nice to see how well that translated over to a video game in this particular iteration.
Source: Read Full Article