The Legend of Zelda: Breath of the Wild 2 Collector's Edition Listed On Popular French Retailer Site
Just when all hope seemed lost for a Breath of the Wild 2 release, or even any new information about the game, in 2020 the French came to the rescue.
The Legend of Zelda: Breath of the Wild was an utter smash for Nintendo among established Zelda fans and newcomers to the decades-old franchise. Breath of the Wild came out back in 2017 and there had been little news about a follow up game up until a trailer was dropped in June of last year. But, thanks in large part to COVID pushing most everything back indefinitely, Breath of the Wild 2 news has been few and far between except for the fact that its release date is almost certain to be delayed.
In the meantime, gamers and Zelda fans have been theorizing about what will fill that particular tri-force shaped void, and the leading theories have been Switch re-releases of previous Legend of Zelda titles, Ocarina of Time and Skyward Sword—until now!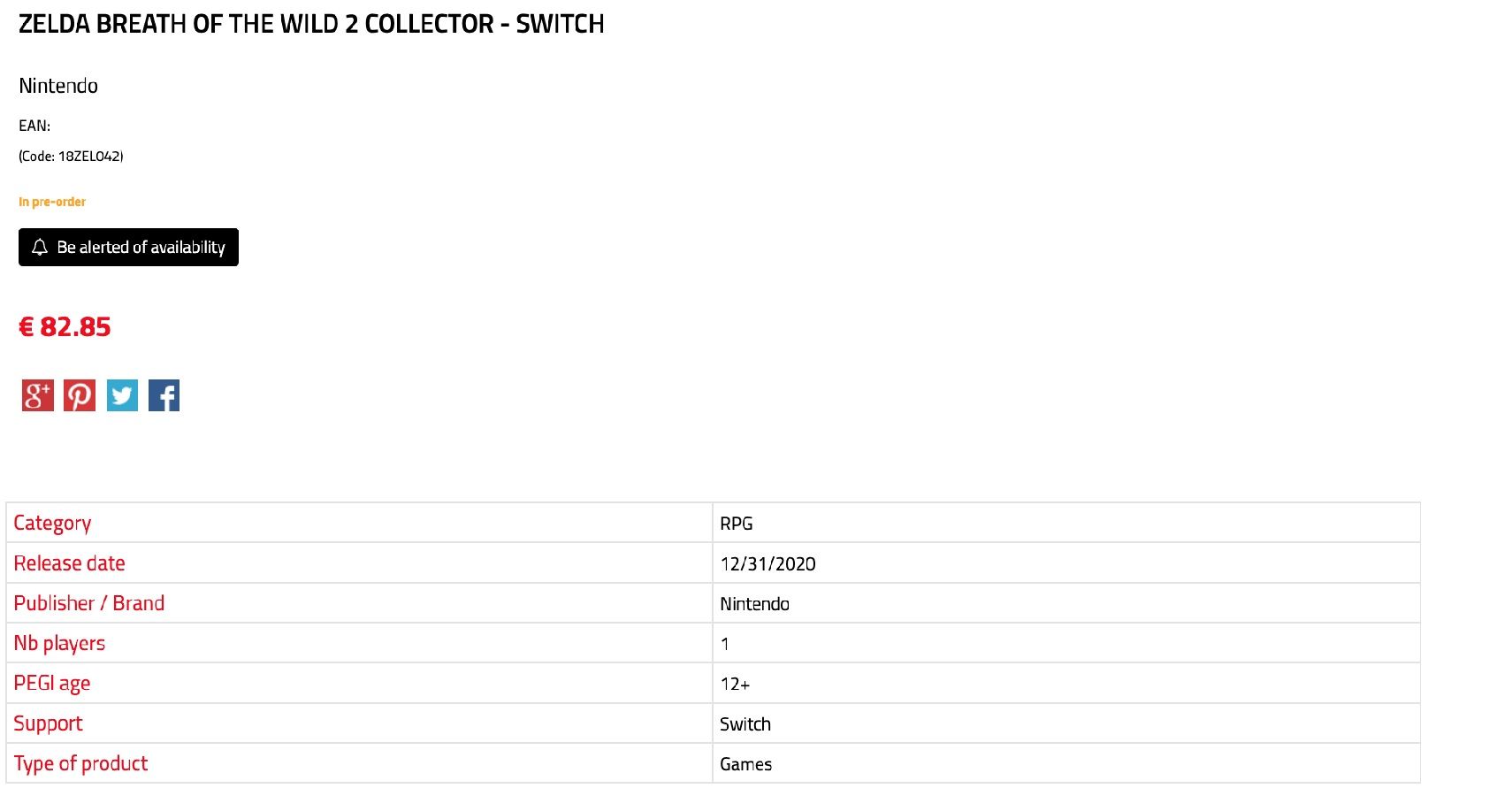 French gaming retailer WT&T may have just given the Breath of the Wild hungry out there something to be optimistic about with this special product listing. A Breath of the Wild 2 Collector's Edition was listed for sale, with a release date of December 31, 2020, on the site without any official announcement from Nintendo.
This might be easy to write off as a mistake or red herring if WT&T didn't have a bit of a history for leaking game releases, which it established for itself when it correctly broke The Witcher 3 release for the Switch. The listing has since been removed, but the Zelda rumor mill is hot right now, and will almost certainly cling to this until Nintendo gives the actual confirmation announcement.
There has been so much back-and-forth over the if, or when, Breath of the Wild 2 will release that sometimes it feels like a rollercoaster with no end in sight. This new little leak is not something gamers are going to overlook or forget about, in fact it's likely that this will be highly analyzed news for some time. Here's hoping Nintendo puts us out of our misery, one way or the other, soon.
Source: Read Full Article