The Sims 4 Seasons: Everything You Need To Know About Holidays
The Sims 4: Seasons comes with an in-game calendar. As well as showing you the seasons, a seven-day weather forecast and allowing you to add events, it also has a holiday feature. Certain holidays are automatically added to the game and there's also the option to add your own.
This guide will tell you everything you need to know about the holidays already in-game as well as the traditions and options available to create your own.
Major Holidays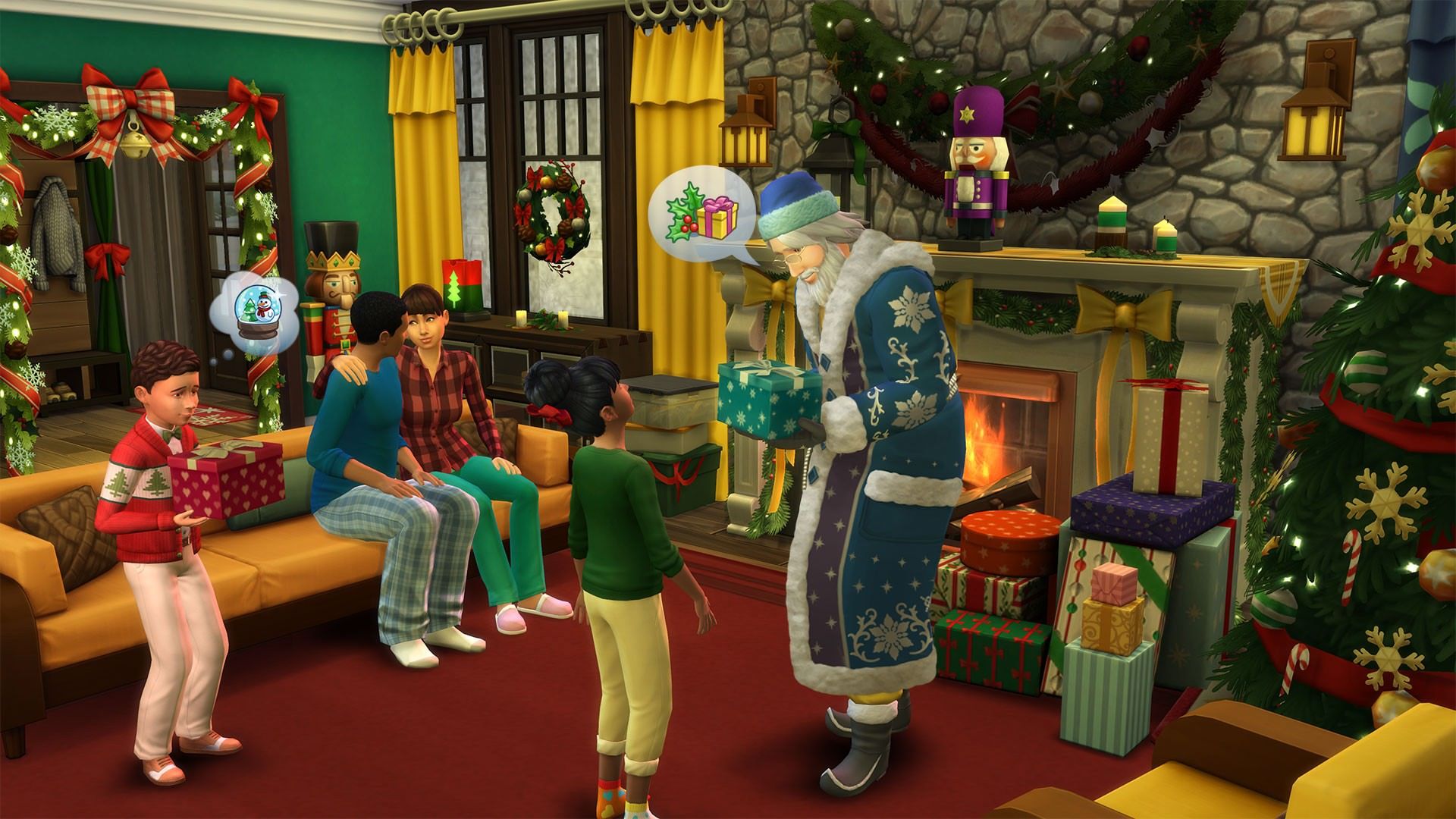 When you first open your Sims calendar you'll notice four major holidays already added. These are Love Day, Harvestfest, Winterfest, and New Year's Day. Apart from Love Day, these holidays will also give Sims an automatic day off. If you have Get Famous you'll also see the Talent Showcase and Starlight Accolades added. Here's what you need to know about each major holiday.
The Sims version of Valentine's Day has the traditions of romantic spirit, give flowers and go on a date. Sims can fulfill the first desire by partaking in romantic interactions with their significant other.
Harvestfest is like Thanksgiving and has many of its traditions. Sims will enjoy decorating for the event, cooking and eating a grand meal, and employing a thankful spirit. Thankfulness comes from specific interactions available on the day. You'll also notice holiday gnomes around the place which you can appease in order to have your house carpeted with seed packets. Alternatively, you can remove this tradition from the holiday, or simply sell the gnomes using your inventory.
This is the closest you'll come to Christmas and asks sims to decorate, open presents, and enjoy a grand meal together. There are also festive spirit interactions to enjoy and Father Winter will pay you a visit.
There's no fancy name for this one, just the requirement to decorate, get in the party spirit, make some resolutions, and enjoy the countdown to midnight. Sims will gain small boosts if they complete their resolutions so choose carefully.
Minor Holidays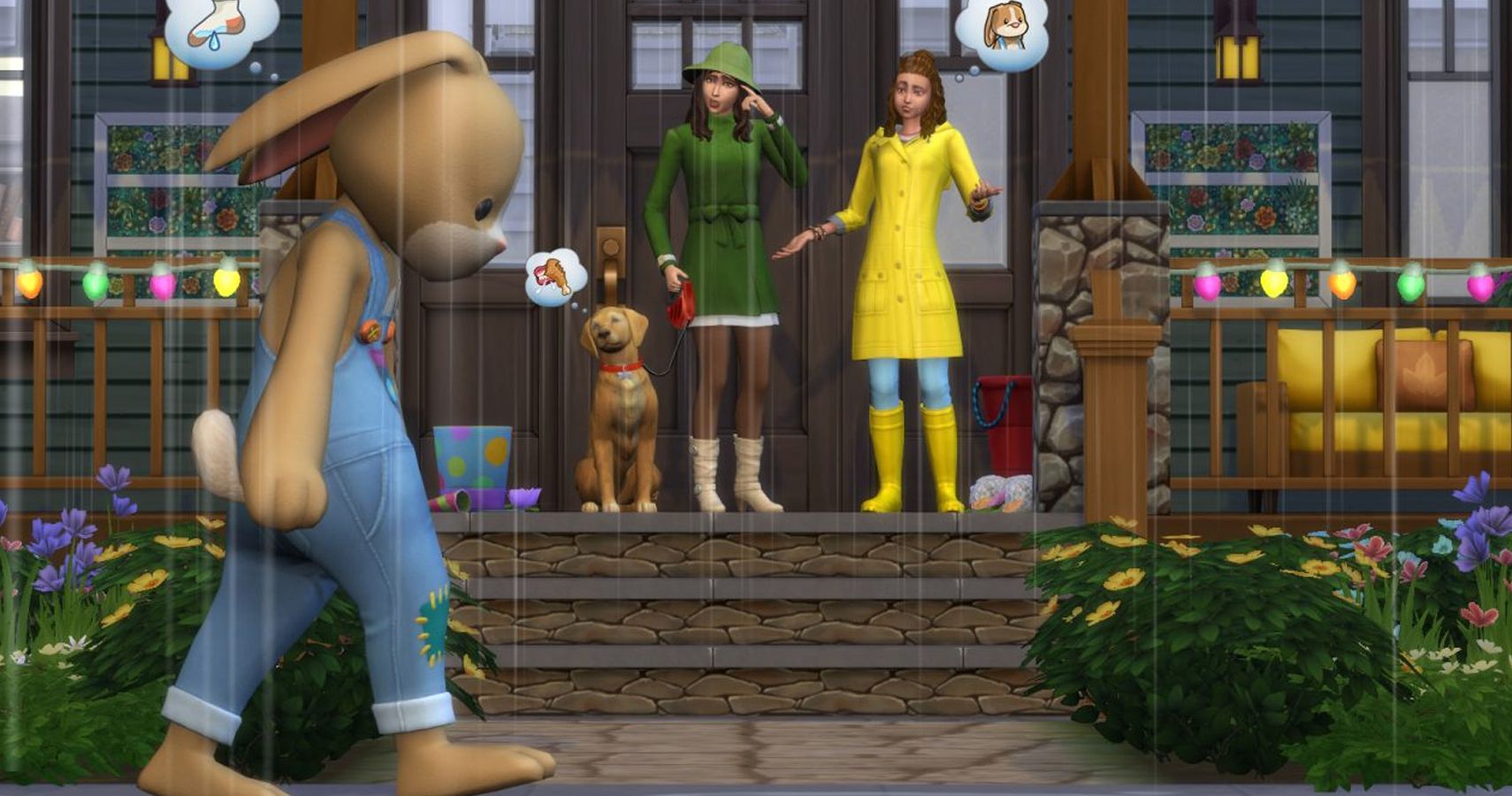 As well as these larger holidays other surprise events will appear as they get close. These are Rebate Day, Prank Day, New Skill Day, TV Season Premiere, Neighborhood Brawl, Night On The Town, Talk Like A Pirate Day, and The Lottery.
You'll notice that as a default the Flower Bunny and Egg Hunts aren't on the calendar. If you want to celebrate your own version of Easter, you'll need to add it yourself.
We'll tell you how to add your own holidays shortly but first here are the details of the surprise events.
If you buy an object worth at least 500 Simoleons from the build buy catalog then you'll complete this event. You'll also receive a 10% rebate on this and any other purchases made on rebate Day later that week.
This day is exactly what the name suggests, a day you'll gain a boost from playing pranks on your friends and neighbors. Any mischief interactions will complete the requirement.
This day simply gives Sims a boost to skill-building. As long as you build any skill for a short time you'll complete the task. All skills are learned faster during this time.
To complete this event make sure you tune into your TV at the time shown in order to catch the show first.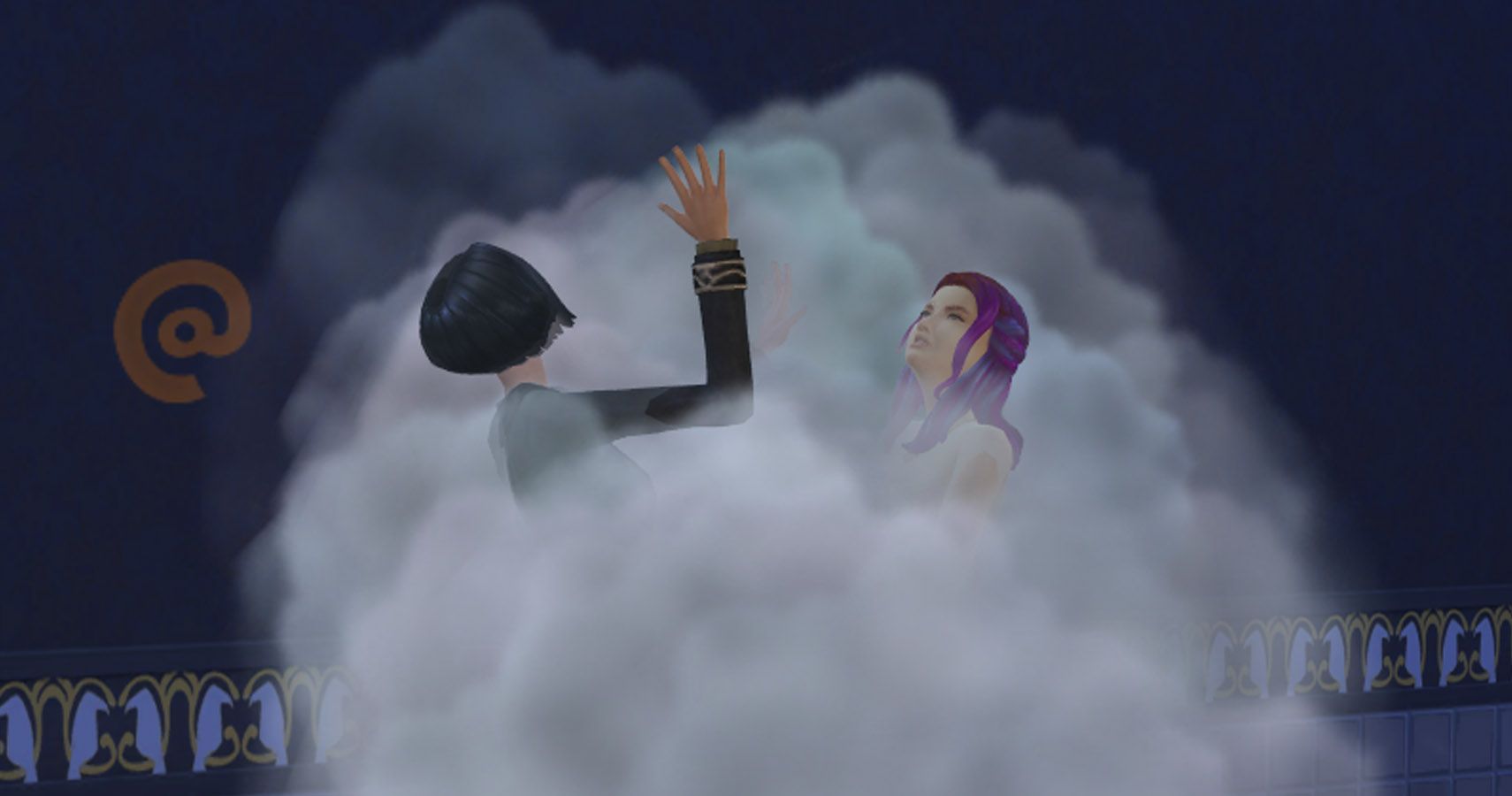 The day is like a N.A.P. gone wrong with the neighborhood brawl event. Sims will start random fights with others and you can expect to see brawls break out all over the place.
Sims are encouraged to visit specific places by the tempting offer of free food and drinks. San Myshuno's bars are the main venues included in this event.
Use your phone to buy a lottery ticket and see who wins. It could be you, or more likely it will be the neighbor you really hate or even Mayor Whiskers.
Inspired by the real-life annual event, your social menus will take on a pirate theme for the day. Click any option with a pirate flag next to it to complete the task.
Custom Holidays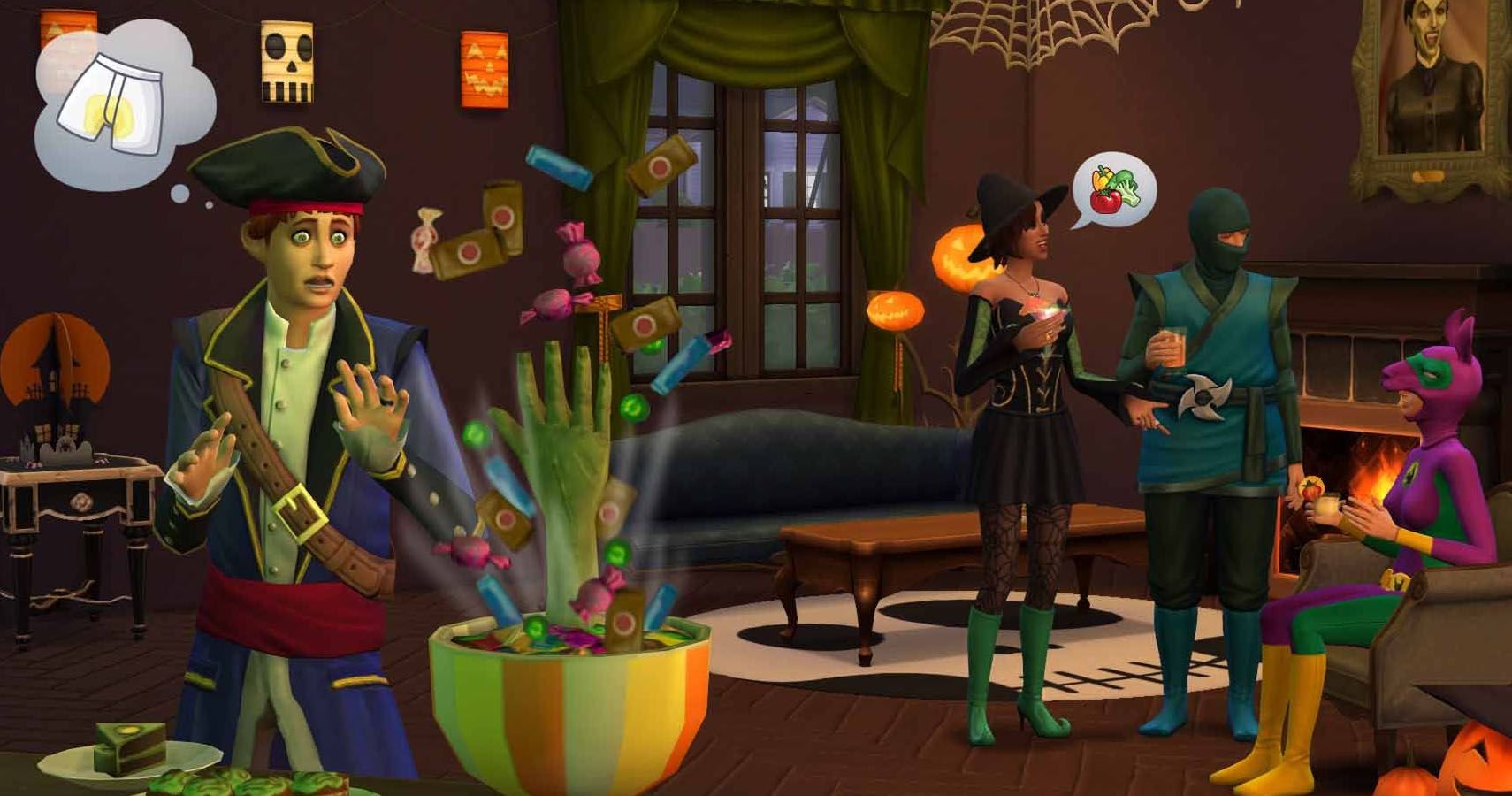 To add a custom holiday simply click the "add holiday" option after selecting any day that doesn't already have a holiday icon on it. This will then give you a screen where you can customize your holiday.
In the top left is an icon that can be changed and next to it is a space to name your celebration. If you want neighborhood Sims to decorate their houses for the occasion you can select a decoration theme from Love Day, Harvestfest, New Year's Eve, Spring, Spooky, and Winterfest.
Alternatively selecting none will mean the only decorations would be any your Sim manually selects from the 'attic shack decoration box' which you can buy in build mode. The final option in this top space is a tick box for if Sims will get the day off from work and school.
Once these details are filled in you can then choose up to five traditions that your Sims can follow on the day to gain positive moodlets. If you want to create an event that just gives Sims a day off from school or work, for instance in order to have scheduled vacation time, you can leave the traditions blank.
There are over 40 different traditions in total and they vary from things linked to popular holiday celebrations to some that are very specific to cultural or religious celebrations. We've separated them into rough categories to make the list easier to read.  Here's what you can choose from:
Countdown to Midnight, Make Resolutions, Egg Hunt, Flower Bunny, Thankful Spirit, Father Winter, Festive Lighting, Festive Spirit, Spooky Spirit, Trick or Treat.
Decorate, Baking, BBQ, Drinking, Grand Meal, Open Presents, Party Spirit, Give Gifts, Invite Guests, Wear Costumes, Holiday Gnomes.
Appreciate an Object, Air Grievances, Cleaning, Exercise, Fighting, Games, Go on a Date, Tell Stories, Art & Music Spirit, Gardening, Give Flowers, Go on a Vacation or Travel, Mischief Spirit, Romantic Spirit, Streaking, Water Fun, Fire, Polar Bear Plunge, Sports TV, Watch Romantic TV.
Religion or Culture-Based
Attend Holiday Ceremony, Fasting, Light Kinara, Light Menorah, Remembrance.
Fireworks (City Living)
Once you've chosen your traditions the holiday is ready to be celebrated! Simply click the tick to add it to the calendar.
Editing Or Removing Holidays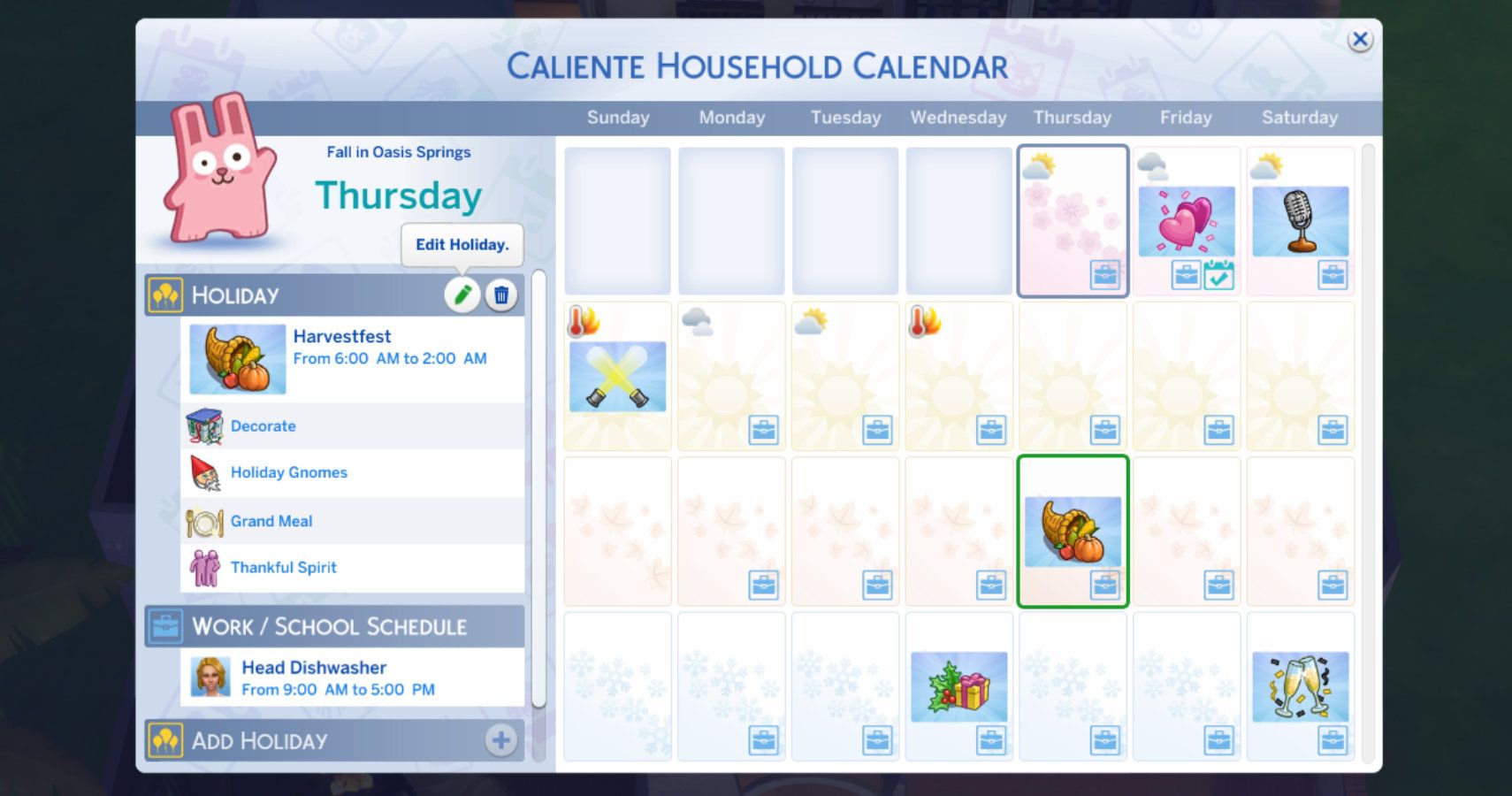 If you want to add or change a holiday then you can select it on the calendar and click the edit button on the left-hand side. This will allow you to change anything you want about the holiday. The only thing you cannot change is the day.
If you want to have a pre-created holiday fall in a different season, to reflect the Southern Hemisphere, for instance, you need to delete the event and create a new one.
The edit feature is most useful for removing traditions that may annoy you, such as Holiday Gnomes, or changing the decoration theme to none to prevent the neighborhood from stringing up love heart bunting.
Now you know the power of the holiday calendar go forth and celebrate, whatever the occasion!
Next: The Sims 4: Guides For DLC Content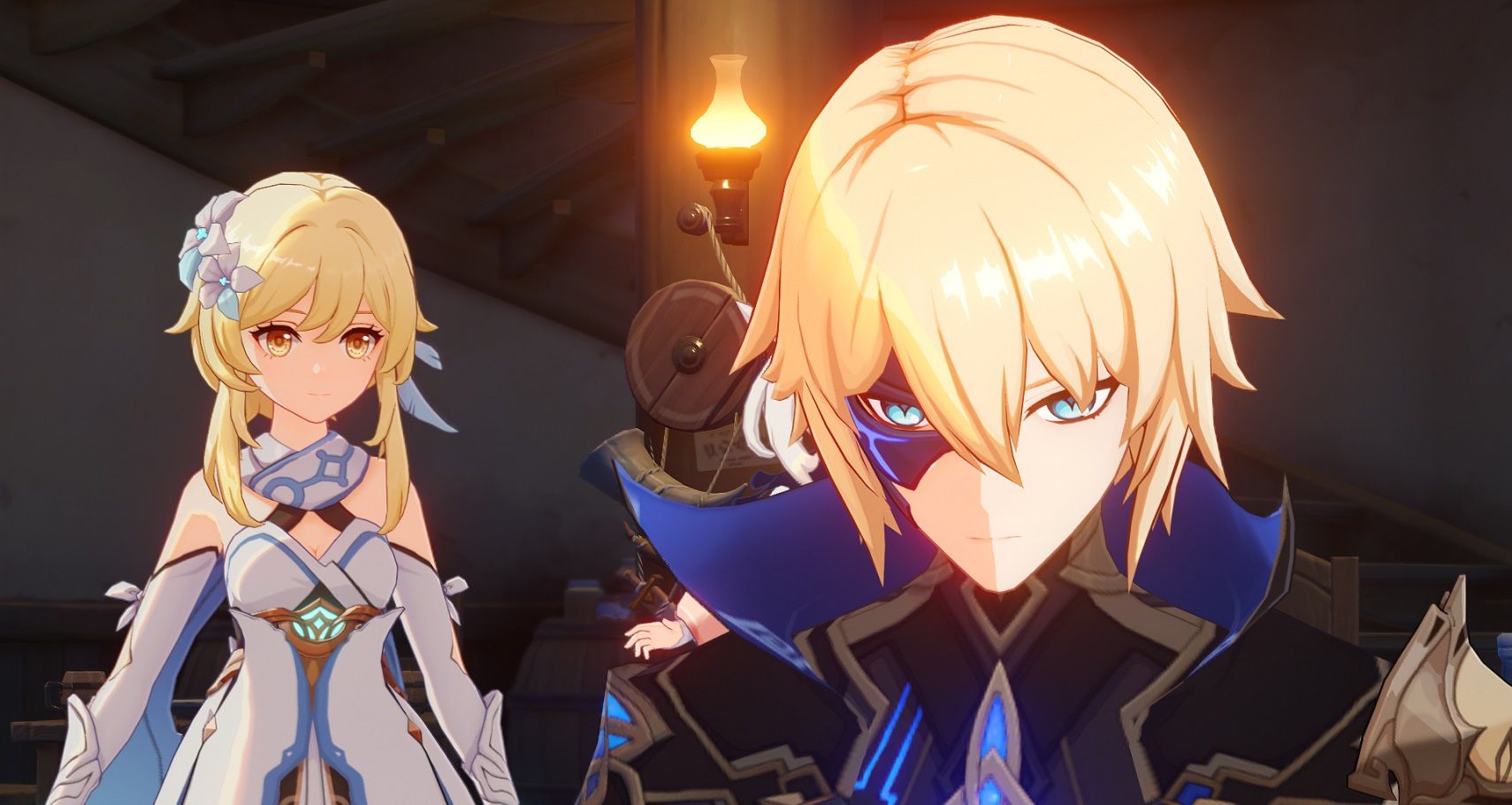 Helen began playing games at an early age with her first computer being a hand-me-down Sinclair ZX Spectrum. It didn't put her off… She is all grown up now but is still a gamer at heart, especially when it comes to The Sims and other strategy and simulation games.
She juggles the daily demands of life with a family and somehow still finds the time to indulge her two passions in life, writing and gaming; sometimes both at the same time.
Source: Read Full Article