Todd Howard's Phone Call To Phil Spencer Helped Set Fallout 76 On The Right Path
As of late, Bethesda's Todd Howard has been very open about discussing the problems that caused 76's launch to nosedive. On a more positive note, he also recently spoke about one crucial phone call to Phil Spencer that set the game back on track.
The Xbox boss took a knock himself last year when the Xbox Series X launch title Halo Infinite was delayed from being a launch window game to something we've still yet to play. Todd Howard recently talked about a phone call he made to Spencer shortly after Fallout 76's launch hit the fan. Howard elaborated at the Bethesda-Microsoft briefing on Thursday that the advice he received helped when moving forward with the game.
Fallout 76's performance and stability issues led the game down a slippery slope from launch, and things like a lack of NPCs didn't help the matter. Howard mentioned that Spencer was one of the first people he called during the launch, asking for advice on how to juggle the various issues at hand. Spencer put Howard in touch with the Xbox team who reiterated the qualities that make a game survive. Howard admitted that the advice he received "really helped" and he felt lucky to have them on board at that time.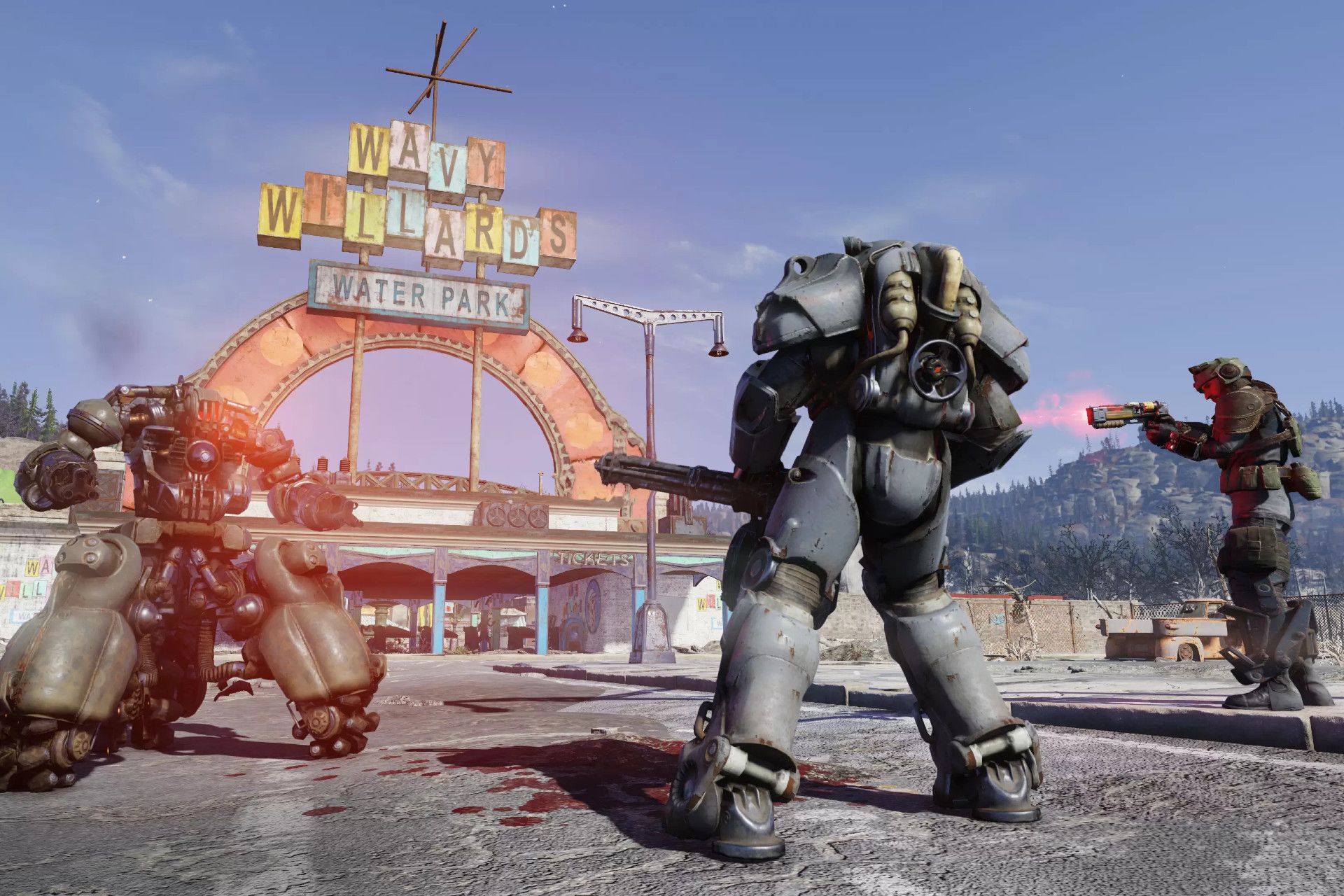 Spencer has also wrapped one of the most expensive acquisitions in video games history after the announcement broke in September last year that Microsoft had acquired Bethesda for $7.5 billion. Spencer confirmed that the purchase was fueled by the desire for Bethesda to produce "exclusive games" for Xbox, which was also revealed at the briefing.
Despite Fallout 76's rocky start, it is now one of the most played titles on Xbox and Howard has not shied away from discussing Bethesda's shortcomings in regards to how the game originally launched. In hindsight, Fallout 76's debacle was a "positive experience" to Howard, who managed to use the feedback from Fallout fans to the developer's advantage.
Source: Read Full Article