Ubisoft Might Be Going Up For Sale According To Senior Developers
Rumors have been making the rounds that Ubisoft might just be going up for sale at some point in the very near future. This appears to have prompted a lot of speculators to buy stock in the company, increasing its value by more than ten percent in only a matter of days.
The news comes from a series of interviews by Kotaku with current and former developers at Ubisoft who stated that a sale seems to be on the horizon. Stock value has been stuck in a slump for several years. Bloomberg previously reported that private equity firms including Blackstone and Kohlberg Kravis Roberts have been circling around the company.
Blackstone and Kohlberg Kravis Roberts are among the largest investment firms in the world. They own stock in dozens of different companies. According to the report by Bloomberg, the pair of private equity firms have been "studying the French business" and have developed "preliminary takeover interest" in Ubisoft. The news outlet however noted a lack of "any serious negotiations with potential acquirers."
Ubisoft has been working with consultants over the years which the report by Kotaku suggests might be an attempt to prepare for a potential sale. The timing would be pretty much perfect given that Ubisoft has been seeing its value at the stock market plummet from over $110 to just over $40 a share since 2018.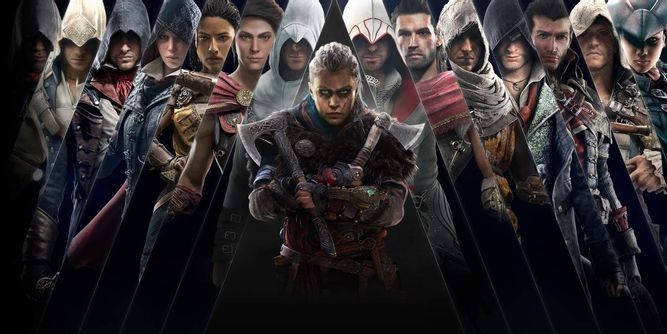 The trick is that any buyer would have to strike a deal with the Guillemot family which owns an estimated 15% of the company. Chief Executive Officer Yves Guillemot has already fended off a hostile takeover attempt by Vivendi, but the executive might now be willing to negotiate an agreement. Guillemot has no family members left in the company ever since his son Charlie announced that he would be resigning last year.
Ubisoft has been quiet so far about the possibility of a sale, noting only that "we don't comment on rumors or speculation." The company however added that it just so happens to have "the industry's deepest and most diversified portfolios, cutting-edge services and technologies, and a large and growing community of engaged players." Ubisoft went on to say that "as a result, we're ideally positioned to capitalize on the rapid industry growth and platform opportunities that are emerging right now.
Source: Read Full Article