Warzone Season 4: MG 82 & C58 Stats & Best Loadouts
Season 4 has landed in both Call of Duty Black Ops Cold War and Warzone. Tagged along with it, in addition to a prime limited-time event called Ground Fall, are a slew of interesting new updates as well as three brand new weapons. Although the Nail Gun is one powerful new tool in Warzone, today we will be going over solely the main guns of choice: the MG 82 and the C58.
From the best attachments to these guns' stats and best loadout combos, let's see how viable these new weapons are on the newly-refined battlefield of Verdansk.
MG 82 Stats & Best Loadout Combos
The MG 82 LMG is already a well-beloved fan favorite and, until it is almost certainly nerfed, is well on its way to becoming the new meta. As can be shown by Zolhh on TikTok, it does serious long-range damage with little to no recoil, making it a prime weapon of choice for those light machine gun fanatics out there.
The only downside is its sluggish mobility for the player character, so you will most likely have to drop Cold Blooded for Double Time just to make it serviceable.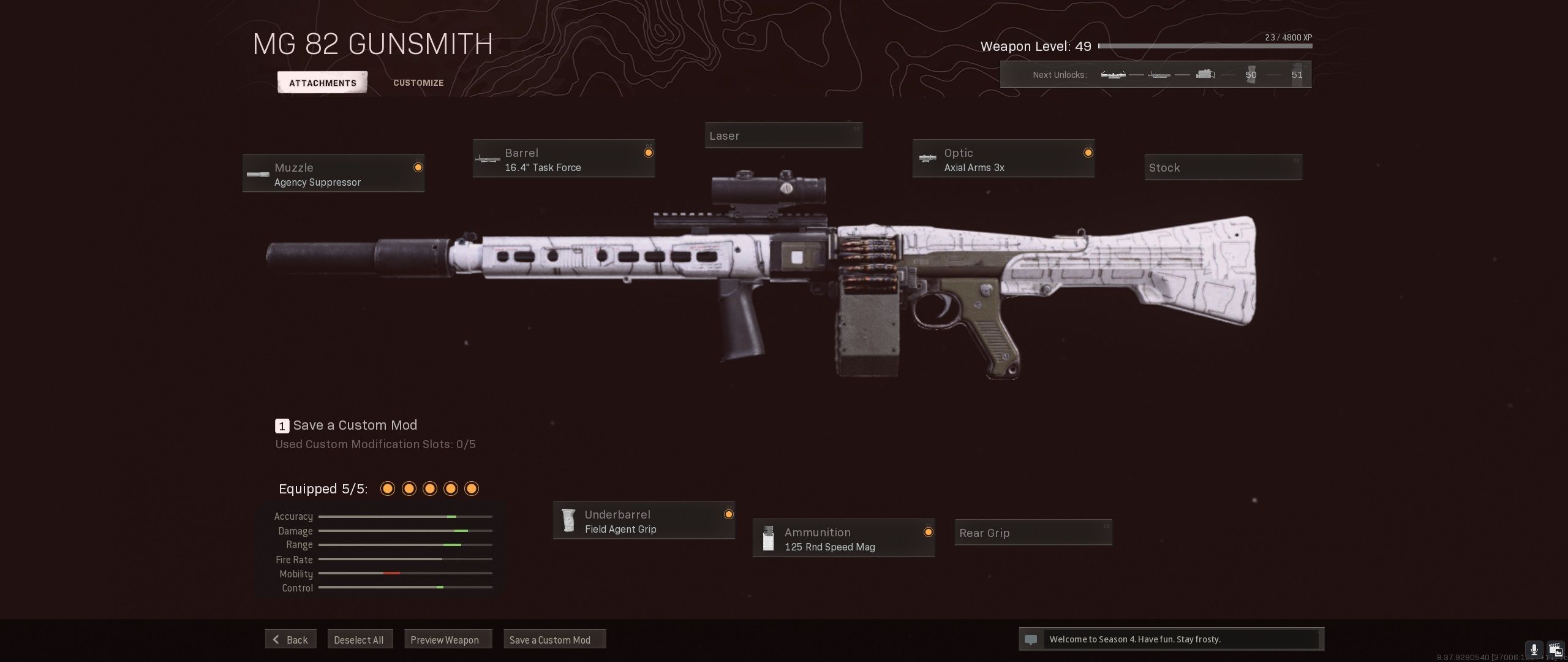 The MG 82 does a whopping 36 damage output to the head, even at 27+ meters away, allowing it a lot of flexibility and making it a veritable laser in the right hands.
Times for ADS and Sprint to Fire are, respectively, 346 ms and 454 ms, so it's not exactly suited for close-range combat unless you drop the stock and put a laser on it for an all-out hipfire build, which honestly wouldn't be a bad option.
Best Attachments:
Optic: Axial Arms 3x OR Laser: SWAT 5mw Laser Site
Barrel: 16.4″ Task Force
Ammunition: 125 Rnd Speed Mag
Underbarrel: Field Agent Grip OR Stock: No Stock
Barrel: Agency Suppressor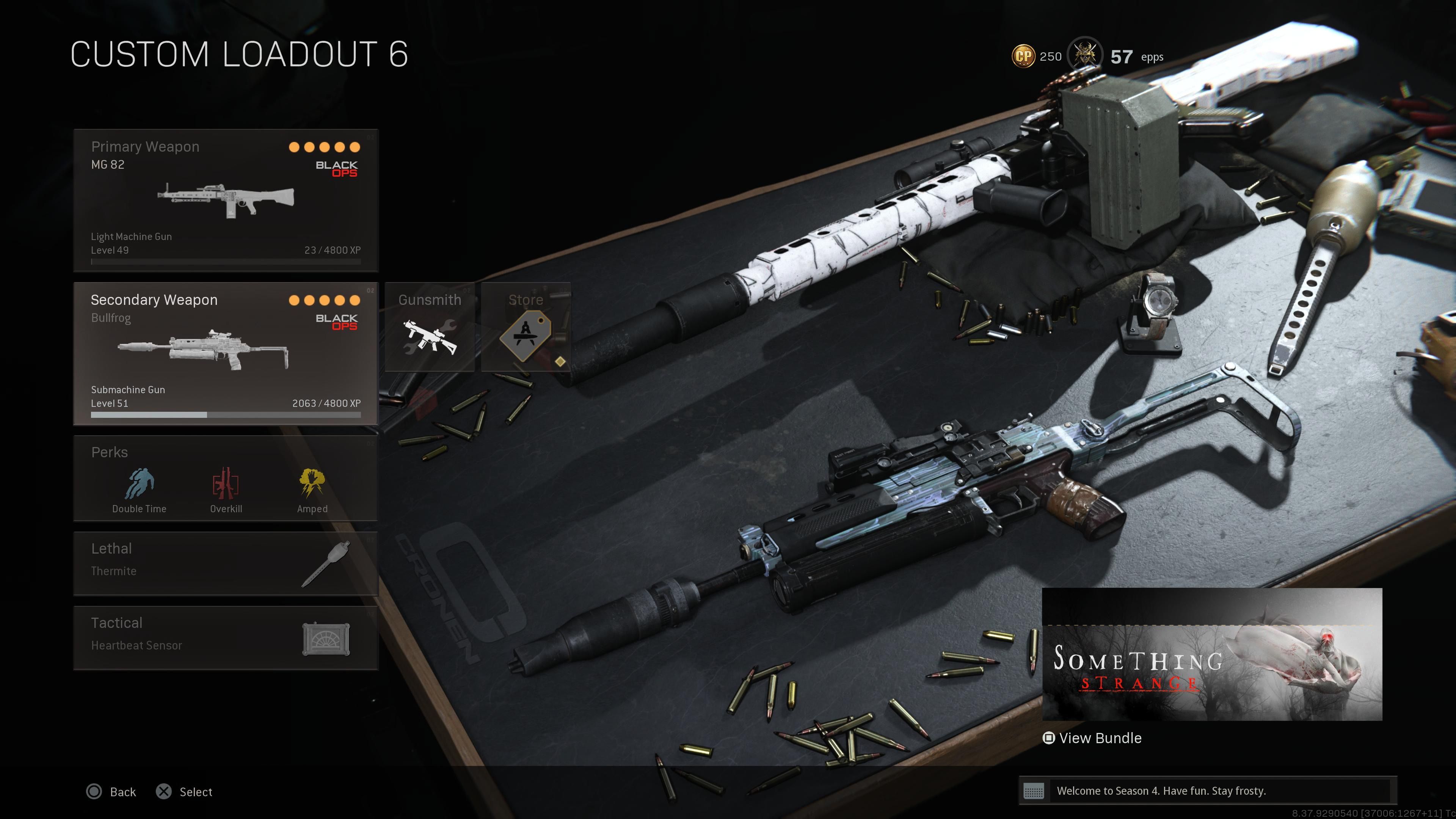 Given this long-range viability, the MG 82 works best alongside something a bit more close-range, even the recently added Nail Gun.
It could also do wonders when sidled with any of the other powerful SMGs among the best Season 3 weapons, such as the LC-10, Bullfrog, and Modern Warfare MP5. While still of the same caliber, you could even sidle this up with the Cold War Ak-47 or the Gallo shotgun, the latter of which would be best if you are running some Rebirth Resurgence.
C58 Stats & Best Loadout Combos
Although not as immediately popular as its newest LMG brethren, the C58 still packs a relatively heavy punch on the battlefield, limited only by its slow rate of fire. Given all of the various updates wrought by Season 4, most important among them being the new Scar buff, everything pertaining to assault rifles and the new meta is way out of wack as players try new builds and combos to suit this relatively fresh new field of combat.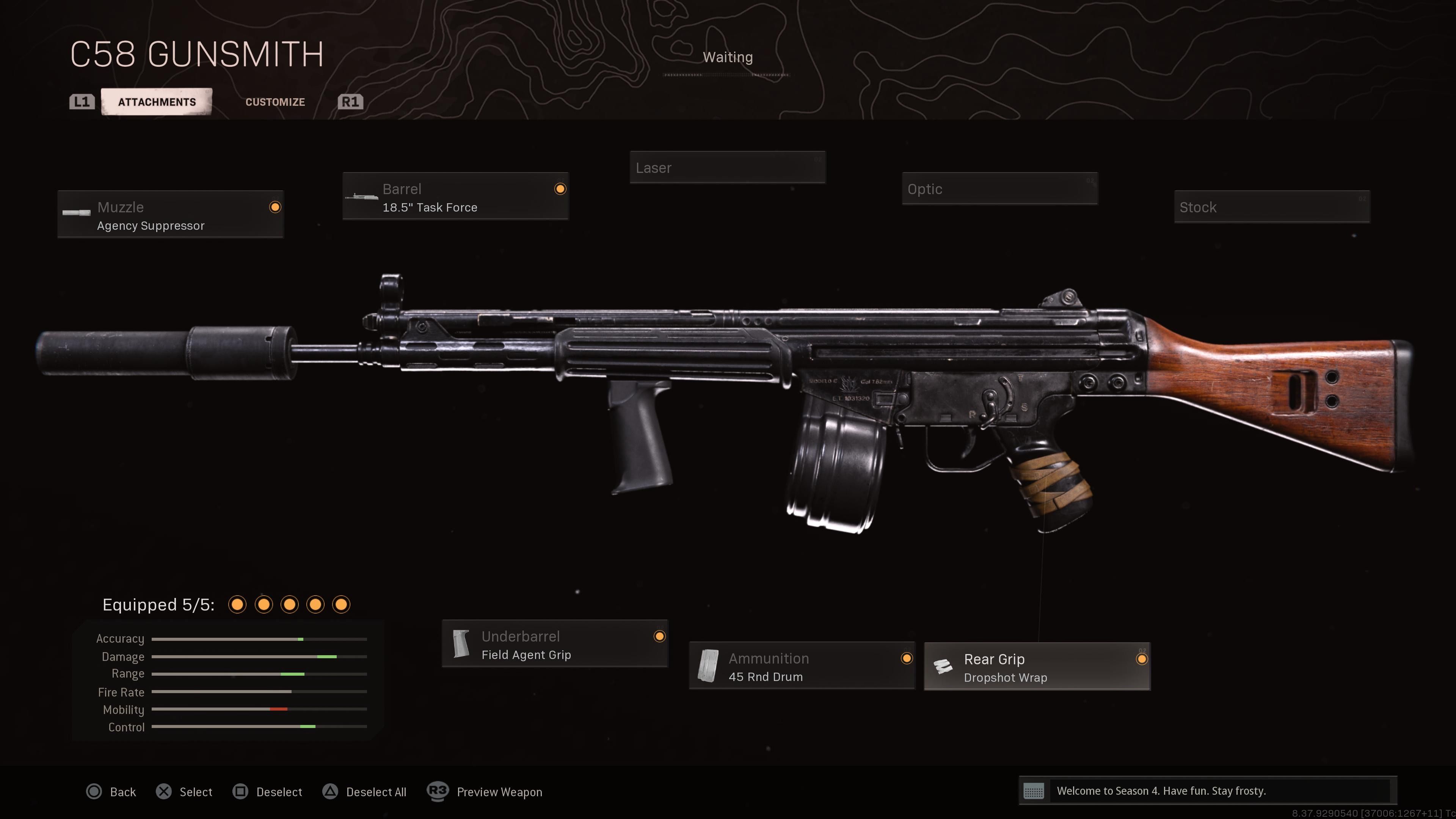 For that very reason, the C58 is a great place to start for assault rifle fans. With a 59 headshot damage output alongside 44 to the chest, it certainly has some merit and can even be better than the well-loved AMAX after that weapon's many nerfs and if you are prone to hitting more body shots than the dome.
As mentioned previously, the only downside to the C58 is its slow rate of fire, but it also has a very small magazine of only 25 rounds, so an upgrade to that is absolutely necessary if you're targeting multiple hostiles.
Best Attachments:
Optic: Axial Arms 3x OR Rear Grip: Dropshot Wrap
Barrel: 18.5″ Task Force
Ammunition: 65 Rnd Mag
Underbarrel: Field Agent Grip
Barrel: Agency Suppressor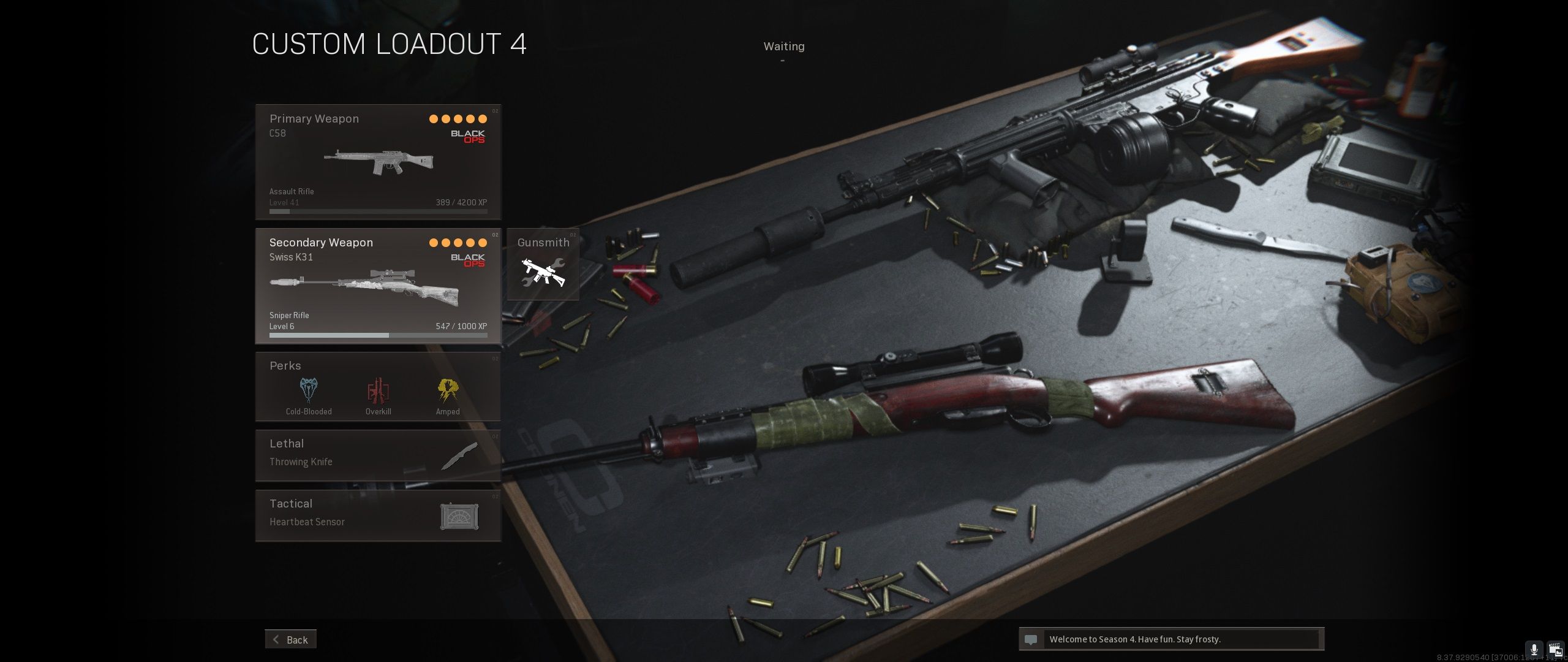 The best weapon combination for the C58 would have to be something either medium to long-range, due in large part to how the C58 works best as a more close-range AR.
You could pair this up with the Kar98k, but after some digging and research the Swiss seems to be a better sniper option at the moment, given its very limited ADS sway and damage output numbers. The C58 would also work keenly with an M16 or even the MG 82 as a Season Four new weapons combo pack.
In all, the MG 82 appears to be a relatively beloved new Warzone meta as it dominates with a nasty rate of fire and a mean damage output, no matter the distance. The C58 will still need some getting used to but certainly offers close-range players much-needed diversity over the popularized SMG meta.
Source: Read Full Article