We're Getting Our First Look At Magic: The Gathering's Dominaria United This Week
While we're in a quiet spell for Magic: The Gathering at the moment, Wizards of the Coast is never going to let that hype train pull into the station. We're getting our first real look at September's Dominaria United later this week, almost two months before it launches.
Dominaria United marks a big shift for Magic. Not only does it mark the Standard set rotation, a price increase for most products, the introduction of new Jumpstart boosters, and the dropping of three languages from its line-up; but it also begins the final act of the current Phyrexian-based story arc that began back in Kaldheim and will hit its conclusion next year.
Our first real look at Dominaria United will come, as most sneak previews do, through Weekly MTG, scheduled for Thursday, July 21 at 2:30PM PT (9:30PM UTC). This won't be the full debut that unveils major story beats and new mechanics, as that is likely to take place early to mid August. Instead, this will follow the same structure as preview sneak previews, where we've seen a few new cards, some of the art treatments, maybe some reprints (they like to show off fancy lands in these things), and a taste of events about to unfold.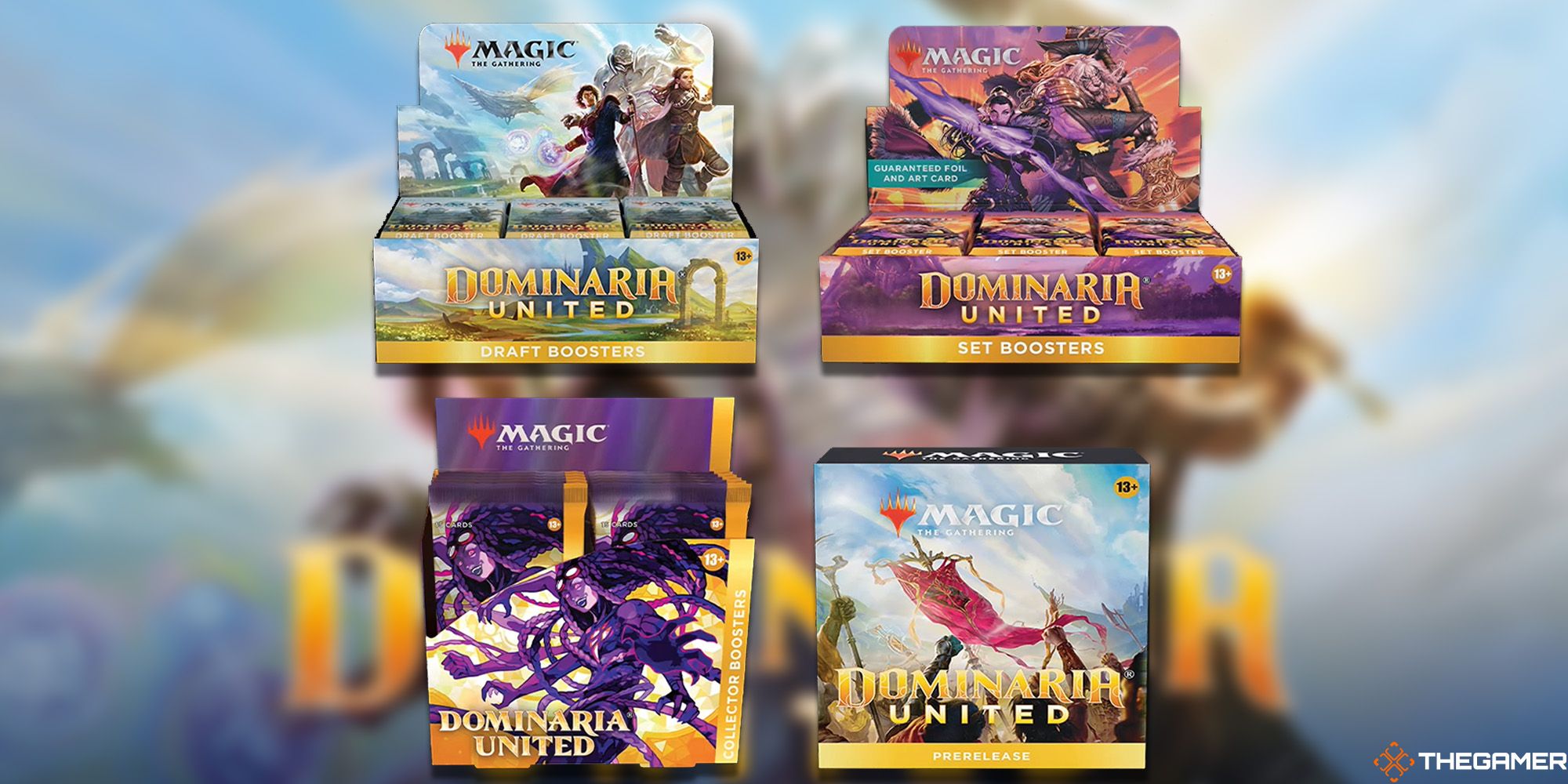 Dominaria United marks the first return to Magic's original setting since 2018's Dominaria. As the Magic calendar runs from Autumn to Autumn, this is the start of Magic's 30th-anniversary celebration, so we can expect lots of deep lore, returning characters, and maybe some saucy reprints to go along with it.
While we've only seen packaging for the set so far, there are a few things we can piece together already. The key art extensively features Karn, Jodah, and Shanna, which implies the set will have a large legendary focus (like Dominaria did), and it also includes the Weatherlight airship in the background, which means we could see this already Vehicle-heavy Standard format get a few more. It's also not unreasonable to assume we'll get more Saga enchantments, as they were introduced in our last visit to Dominaria and have become a hugely popular recurring mechanic across multiple sets.
The sneak preview stream for Dominaria United will be via the official Twitch and YouTube channels for Magic on Thursday, July 21 at 9:30PM UTC.
Source: Read Full Article