WWE's Samoa Joe Wants To Work With Hideo Kojima
Samoa Joe wants to take pro wrestling's connection with the video game world to the next level and work on a project with Hideo Kojima.
The link between the pro wrestling industry and video game world is a long and storied one. It is also a very successful one despite the efforts of WWE 2K last year. WWE 2K20 has been lauded by many as the worst pro wrestling game of all time and honestly, anyone who thinks that is probably right.
Ignoring WWE 2K's attempts to set back the relationship between the two worlds, recent years have actually brought them together more. Wrestling and gaming's link is now about so much more than an annual offering with updated rosters. WWE Superstars have successful video game channels on Twitch and YouTube, and some of them have even made cameo appearances in non-wrestling games.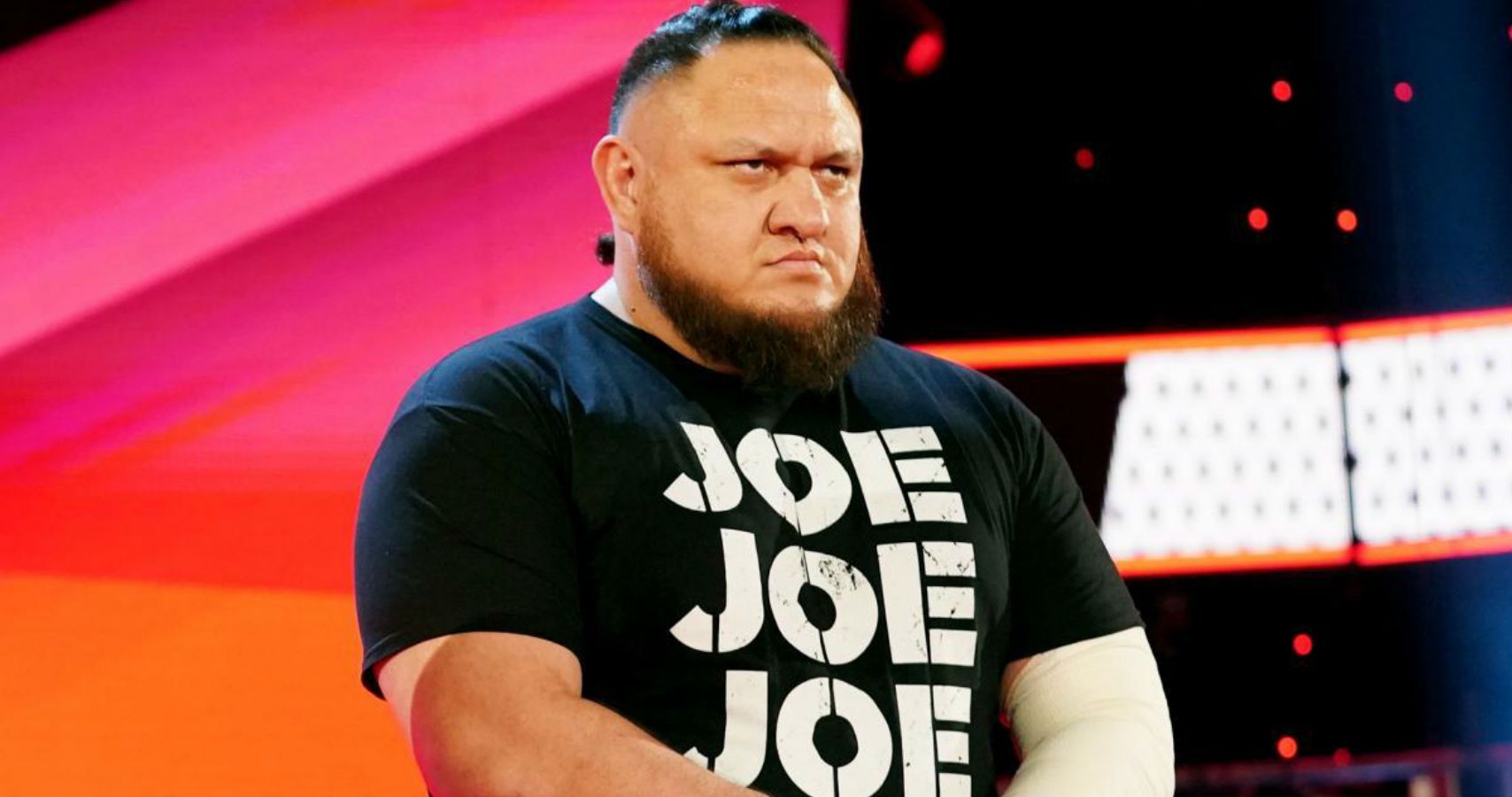 One of those wrestlers is Samoa Joe, although many fans with a foot in both worlds might not have even realized that. Joe is currently working on a game alongside the voice director for Death Stranding, and has also lent his voice to Dota 2 and Game of Thrones: A Telltale Games Series. His ultimate video game goal, however, is to work on a game with Hideo Kojima, reports SPORTBible.
"Yeah, my appetite's definitely whetted. I definitely would love to work with Kojima on any project that he has," Joe revealed. The link is there for Joe too considering he is currently working with someone who worked alongside Kojima on Death Stranding. The former NXT Champion is a self-confessed Metal Gear Solid fanatic so it makes sense he would like to work alongside Kojima. In fairness, any gaming fan would probably jump at the chance to pick Kojima's brain.
As for what else Joe is up to, a build up of injuries has resulted in him needing to take a break from in-ring action. Not great for wrestling fans but on the bright side, it gives Joe more time to work on video games. He has also admitted to wanting to transition into a commentary position with WWE once he is no longer competing between the ropes.
Source: Read Full Article