Xbox Fans Want Hi-Fi Rush's 808 To Be The System's New Mascot
Hi-Fi Rush might have only been released a couple of days ago, but that hasn't stopped fans of the game from suggesting that its robotic cat, 808, should be made the new mascot of Microsoft.
Earlier this week, Xbox debuted its new Developer_Direct showcase format, giving a deep dive into games like Minecraft Legends, Redfall, The Elder Scrolls Online, and Forza Motorsport. Although most were happy just to get release dates and deeper looks at the above games, the biggest surprise came in the form of Hi-Fi Rush, a rhythm brawler from Tango Gameworks that had previously been leaked two years beforehand.
As you've no doubt seen on social media over the past two days, Hi-Fi Rush has quickly become one of the most talked about games that Xbox has released in quite some time, likely because of its unique visual design and sudden release without any waiting. Hi-Fi Rush has become so popular so fast that, as reported by GamesRadar+, some fans of the game are even calling for 808 to become the game's mascot.
The idea was first kickstarted by Windows Central's Jez Corden, who shared an image of 808 in its ball form, saying, "I hereby decree that 808 is Xbox's new mascot". As of the time of writing, the tweet has close to 5,000 likes from like-minded Hi-Fi Rush fans who are just as eager to see 808 make it big.
The tweet even reached Xbox Live's Director of Programming Larry Hyb, better known as Major Nelson, who said, "I agree…but how would we avoid calling the console the Cat Box". Although Hyb is just playing along with the tweet and the success of Hi-Fi Rush, it's nice to see that some of Xbox's higher-ups are seeing the suggestion and getting a taste of how popular a unique single-player game and its characters can be.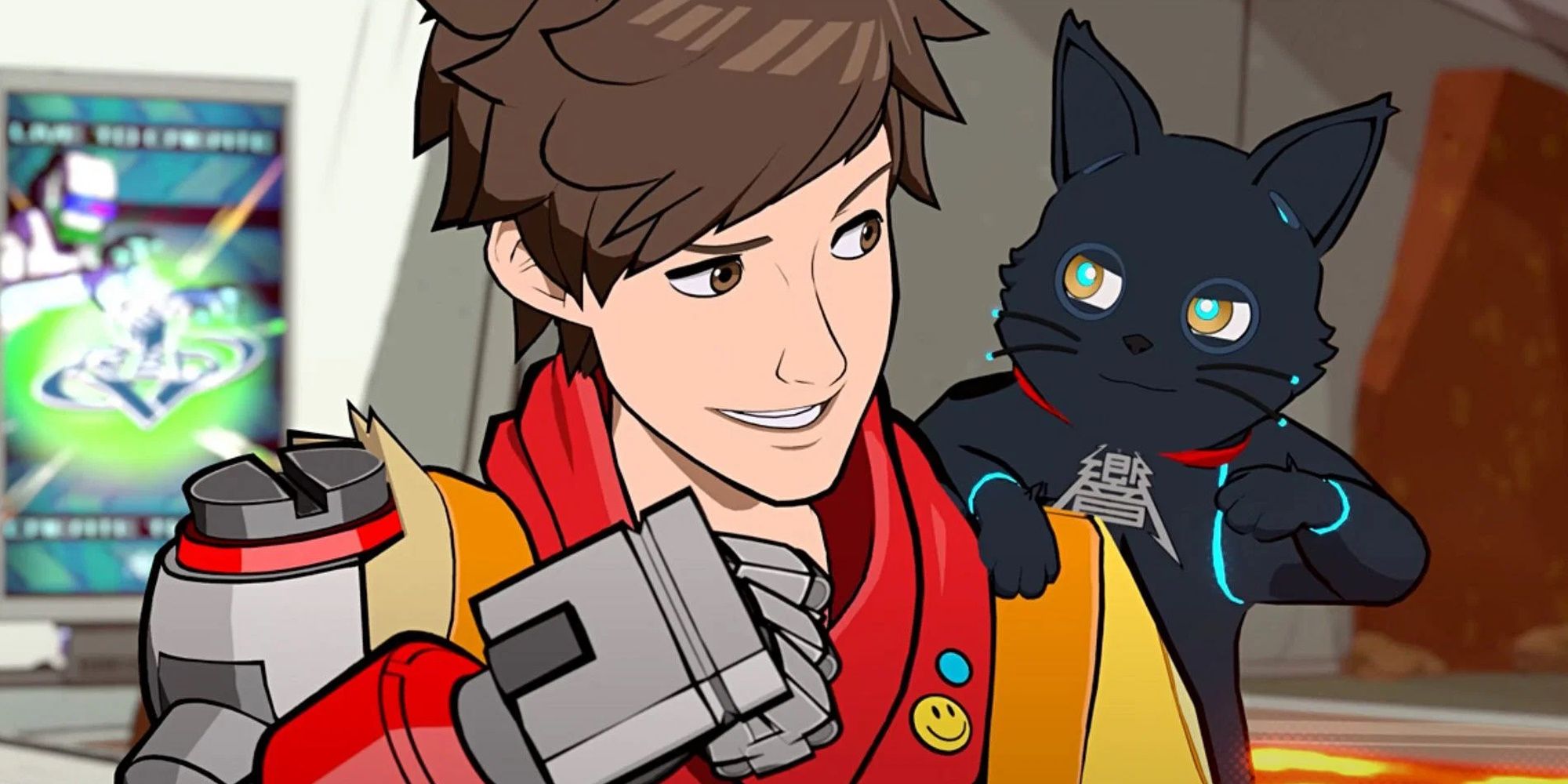 For those who haven't had the chance to check out Hi-Fi Rush yet, 808 is the robotic black cat that accompanies Chai throughout his adventure, helping him by enhancing his abilities if they're hit on the beat and letting assists tag in to help complete certain puzzles. Importantly, 808 is also a robotic cat and therefore the perfect candidate for an Xbox mascot. Hey, if Blinx can somehow be remembered all this time later, why not a cat from a good game?
While Sony and Nintendo could both spit in a random direction and land on a platforming mascot or a grizzled sad dad to market their consoles, Xbox doesn't have as much going for it there. Master Chief has led the system ever since the original Xbox, but recent years haven't been so kind to the green fella and, and although Microsoft likely wouldn't dream of pushing him aside, it wouldn't hurt to get some new blood into the lineup.
Source: Read Full Article