Zombie Army Trilogy Shambles On Over To Switch Next Year
Rebellion has announced that Zombie Army Trilogy, the compilation package of its Sniper Elite spin-off series, will be heading to Switch in early 2020. Currently planned for a Q1 2020 release, the game will include the three main campaigns for players to chew through. This could be an indication that next year's Zombie Army 4 will also make the jump to Switch.
If that wasn't enough, the game will be making use of some of the Switch's unique gimmicks. In addition to online multiplayer, a new local wireless option will be available. Pro Controller support and HD rumble are being included, though no mention is made of gyroscopic aiming. Even without it, the local multiplayer option sounds awesome.
Zombie Army Trilogy originally released in 2015 for PC, PS4, and Xbox One. Containing remastered versions of zombie DLC campaigns for Sniper Elite V2, the title added a third campaign on top of a bunch of polish and quality-of-life changes. It wasn't exactly well-received but went on to become a cult classic among fans looking for something similar to Left 4 Dead.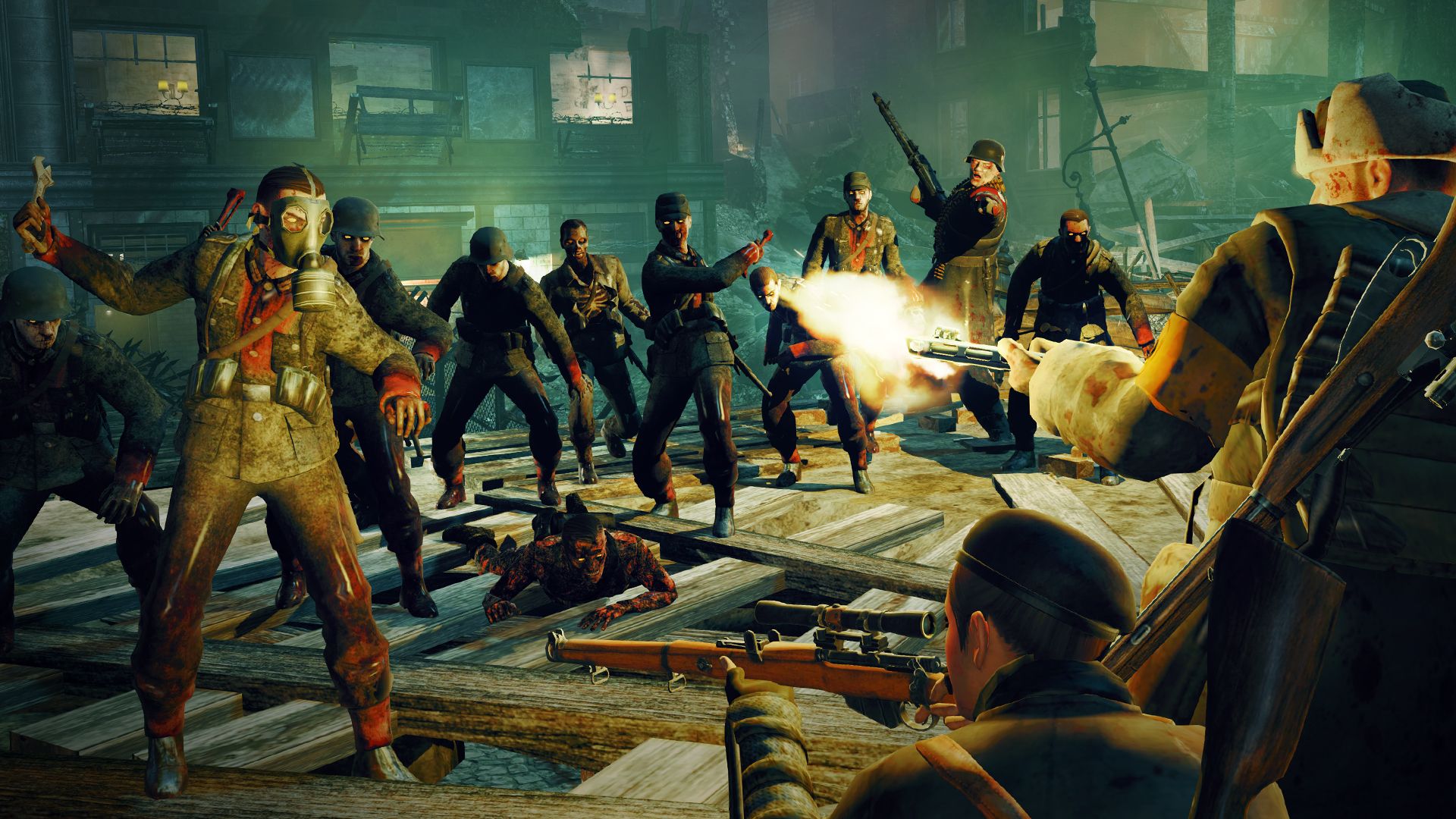 With Valve continuing to wash its hands of its premier zombie shooter, it's fallen on Rebellion to continue the zombie shooter craze with Zombie Army 4. Releasing on February 4, 2020, Zombie Army 4 will continue the story of Trilogy while letting players team up with different classes and new weapons. It's not hugely innovative but looks to capture the same fun that Trilogy had.
4 is not currently slated for a Switch release, but this upcoming port of Trilogy might be Rebellion testing the waters for the Switch market. If the port does well, there's a chance that the newest installment could receive a port. If it does, shooting zombies with friends on the go sounds too enjoyable to pass up.
For now, we only have this announcement to give us hope. Seeing as how Trilogy was made on older technology, this Switch port could end up being fairly competent. A lot of devs have attempted to scramble together Switch ports that end up in highly compromised versions. While it's fun to play your favorite game on the go, sometimes it's best to not bring everything to Switch.
Source: Rebellion PR
Source: Read Full Article