20 Years Of RuneScape – An Interview With Lead Designer, Dave Osborne
RuneScape is one of the world's longest-running MMORPGs. Launched in 2001, this year marks its 20th anniversary – and its developer is throwing a massive celebration for the thriving community. New quests, exclusive items, and plenty of other content will be released in the coming months, giving players both new and old a chance to get lost in the classic realm of Gielinor.
Even if you've moved on from the iconic title, there's no denying its appeal or the impact it's had on the gaming landscape. The world of MMOs wouldn't be what it is today without RuneScape, and we were curious to learn more about its history. Dave Osborne, Lead Designer at Jagex, was kind enough to discuss the past, present, and future of RuneScape with us, offering a sneak peek at things to come – and what it's like to work on one of the most-popular games of the past decade.
TheGamer: Twenty years is an incredible achievement for an MMO – what do you think is the secret to RuneScape's success?
Dave Osborne: I don't think we fully comprehend how it's been so successful for so long. There are probably a lot of answers to this one, but I'm a big believer in a game only surviving that long because of its players. Twenty years ago, players might have come to RuneScape because of its accessibility, or because it was effectively a chat room with dragons in it, but they've stuck around because they feel invested in this game and now have a sense of ownership towards it. I've noticed that players have stopped talking about RuneScape like players, and are now talking about it like they're designers. They all want it to succeed and live for another 20 years, and they're doing some of the work to get it there.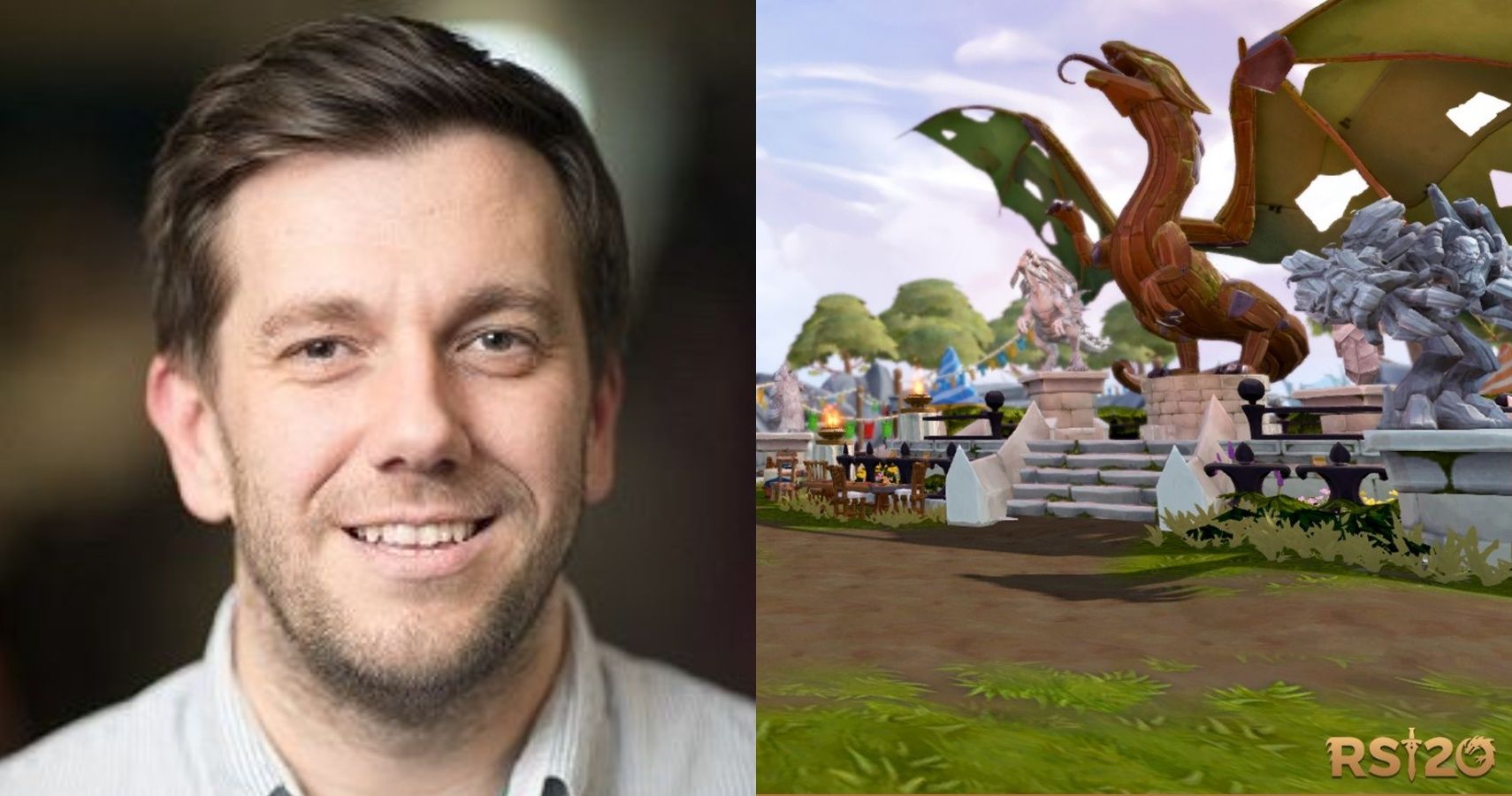 Since launching in 2001, RuneScape has seen over 1,000 updates. Which new content has been your favorite to work on?
Having started as an editor for RuneScape, I was eager to be able to contribute creatively and actually write something. I remember the first was Hunt for Red Raktuber, a penguin parody of submarine movies. The designer of the quest let me contribute, and I was drunk with power! I loved the feeling of making something that would surprise and delight hundreds of thousands of players, and Hunt for Red Raktuber was the quest that made me realize that designing RuneScape was very much for me. There have been quite a few since.
The Grand Party is set to kick off a year loaded with anniversary festivities. What's one thing players shouldn't miss out on during this event?
I hope you don't mind me choosing two. Each week of January, we're celebrating an aspect of RuneScape that is special. The first week is Quest Week, and we're bringing out some fun, bitesize interpretations of classic RuneScape quests like One Small Favour and Cook's Assistant. These are great fun, and it's going to be a nice nostalgic trip for players to experience a quest they probably finished years ago. The other highlight is weeks two, three and four, as we are bringing a few extremely powerful buffs to the game in celebration of the anniversary, and you won't want to miss them.
Will we get any good meme material from the Sandwich Lady during The Grand Party?
Maybe but as a developer if you're designing things to be a meme, you're probably doing it wrong. But the Sandwich Lady is a big favorite, and it's great to see her back. It's so strange to think that one of the most iconic characters in our game is a sandwich lady that used to come to our offices and scream loudly if we wanted a baguette, croissant or sandwich, leading to a designer putting her in-game on a whim. I wonder if she knows how pivotal she's been?
RuneScape's Once Upon A Time multi-part quest begins later this month. Is there anything more you can reveal about the event?
It's a quest in multiple parts, and we will be building it up over the course of the year, with the aim of tying it up in a big bow once it's complete. We're having fun and passing a story baton from one designer to the next, telling a story that someone else will blindly have to follow, and that's always fun. There's a general theme for it, though, so we're eager to tell a Christmas Carol-style story that explores the past, present and future of the player and the game. We did something similar for our 100th quest called Recipe for Disaster, some 15 years ago, and now we're having another run at it, all in the name of our birthday.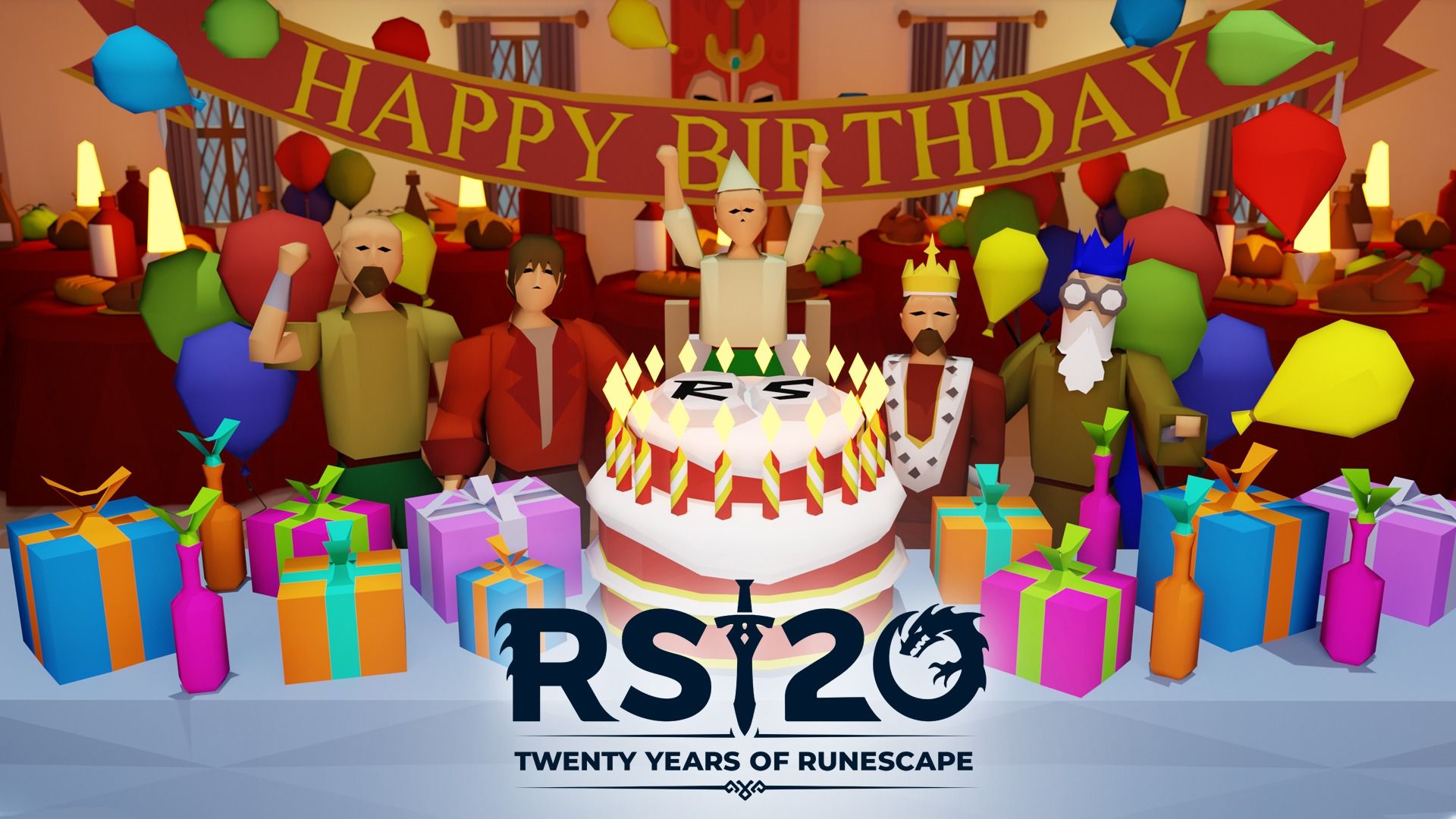 How about the Elder Gods storyline, anything you're free to discuss?
It's a story that's been building for some time. In 2014, the players got to meet their first Elder God, and since then there's been speculation about when these titans who built the universe might rise again. We started the process of waking them up with Desperate Times, in May of 2019, and 2021 is all about them arriving in the game with a bang. We have several quests and mini-quests that build up to their arrival, and then we launch the Elder God Wars Dungeon, a huge experience in a buried city, where the player will confront these gods with their friends and allies. There will be more quests afterwards to solve that small issue, and the whole narrative arc will take us through much of 2021. It's exciting to design, as we have rarely clothed an entire year in a single story, but we're excited about where we are taking our players.
RuneScape is officially coming to iOS and Android this year after a lengthy beta. Do you see mobile platforms as equal to PC, or is it primarily meant for AFK skilling and tackling easier content while on the go?
We don't see PC or mobile in terms of whether one is more important than the other, or anything like that. Mobile represents a real opportunity to bring new people to RuneScape, something that happened on a significant scale with the Steam launch in 2020. In fact, when we launched on Steam, we saw our players rally to the help of new players, guiding them into the game and giving them free items to get them started, and it showed just how much an injection of new blood is wanted by our players base. Mobile represents an even bigger opportunity there, and a new path into RuneScape.
As you mentioned, we've also seen a lot of people using mobile as a kind of cross-play device. RuneScape is a game that you can make progress on in short sessions, and it doesn't always need your full attention. So, you can achieve while watching a movie, or when on a bus trip, and that's something that RuneScape players haven't necessarily had before. Pulling down the barriers to playing RuneScape makes so much sense, and mobile is just one of the ways that we can do that.
NEXT: RuneScape Developer Raised Nearly £500,000 For Mental Health Charities In 2020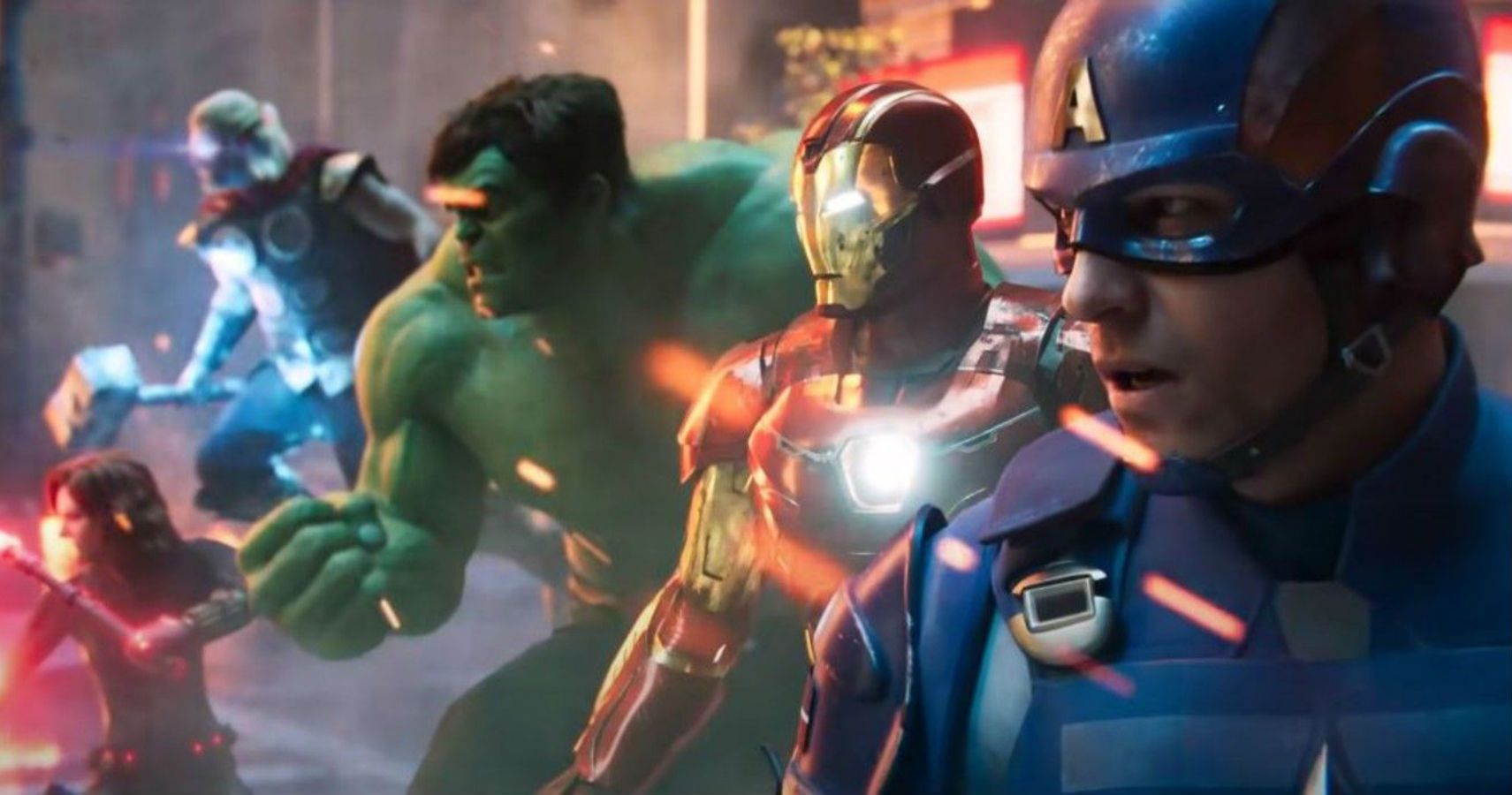 TheGamer Originals
Runescape
Jon Bitner is an Associate Editor for TheGamer. His passion for gaming started with his first console (Sega Genesis) and he hasn't stopped playing since. His favorite titles include The Legend of Zelda: Ocarina of Time, Team Fortress 2, Rainbow Six Siege, Pokémon Sword & Shield, Old School Runescape, Skyrim, and Breath of the Wild. He can usually be found playing the latest RPG, FPS, or some obscure mobile game. Before working as Associate News Editor, Jon earned a Biology degree and worked in the Biotechnology sector — experiences that taught him how to put words together and make sentences. When not playing or writing about the gaming industry, he enjoys sleeping, eating, and staring at birds.
Source: Read Full Article