5 Multiplayer Video Games For A Night In With The Family
The COVID-19 pandemic has seemingly infiltrated every sector of the world, affecting everything from businesses, events, and every day civilian life. As social distancing has become the new normal, people have self-isolated into their own homes in an attempt to flatten the virus's curve and slow the spread of this illness.
While no one knows for sure how long we'll be quarantined in our homes, social distancing doesn't mean we have to stop having fun and connecting with others! Now is the perfect time to bust out those multiplayer video games and hone your skills against your family members, roommates, and online friends.
From timed cooking challenges, racing with balloons and bombs, or even dancing the night away, here are five multiplayer games that will turn any boring family night into a fun-filled evening to remember.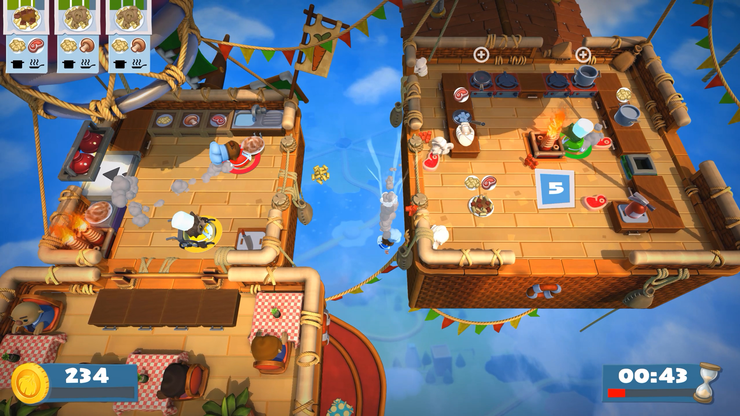 Many civilians have taken this self-isolation period as a time to perfect their cooking skills. But how well do one's IRL abilities translate into the world of gaming? Test out your cooking expertise in Overcooked 2, a co-op simulation video game from Team17 and Ghost Town Games.
In this fast-paced cooking challenge game, players will face off against each other (in teams of up to four members) and work together to prepare and cook food orders. Sound easy? What if we told you it had to be done on a floating hot air balloon, or aboard two rafts riding a current, deep in the underground mines? Could you do it with additional obstacles, like moving platforms or conveyor belts, too? Grab some housemates – or try out the game's online multiplayer feature – and give it a shot.
4

Just Dance (Wii, Nintendo Switch, PlayStation 4, Xbox One, Stadia)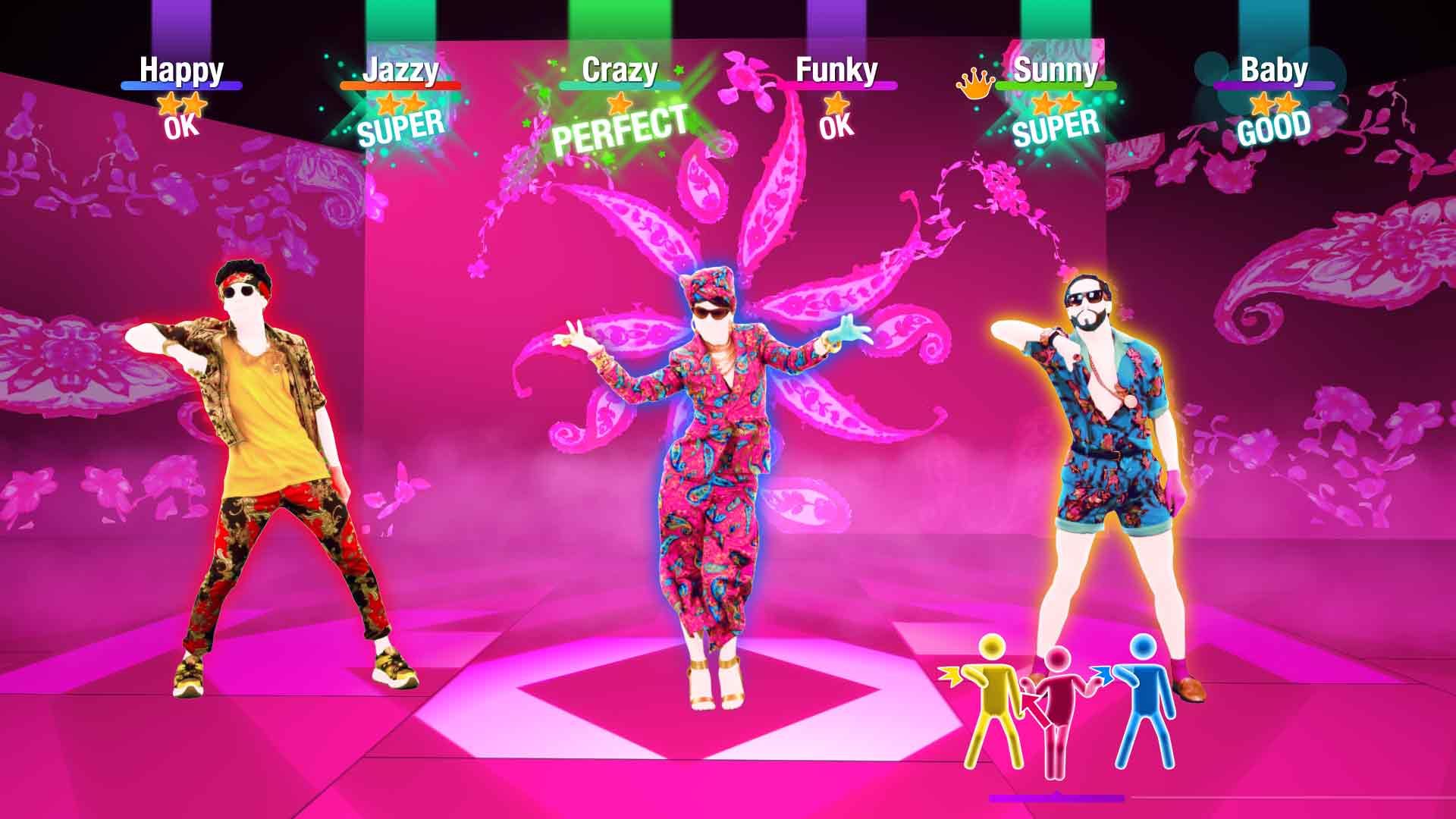 Some have taken the quarantine as a time to work on their physical body, opting for fun in-home workout videos or hosting their own virtual classes. But if dancing video games are more of your cup of tea, why not try out Just Dance 2020, the latest title in the rhythm dancing video game series from Ubisoft? With so many available consoles and platforms to choose from (even the Wii!) you'll likely be able to find somewhere to play it with your friends and family.
Like past titles in the Just Dance franchise, players watch on-screen choreography and re-enact it in real life using either motion controllers or the game's new smartphone app. (The smartphone app is available for every console except the Wii, which exclusively uses the console's Wii Remotes.) Featuring hits like "Old Town Road" (Lil Nas X feat. Billy Ray Cyrus), "High Hopes" (Panic! At the Disco), "Fancy" (Twice), and even "Baby Shark" (Pinkfong), there's bound to be a dance you and your family and friends can get down to.
3

Super Mario Party (Nintendo Switch)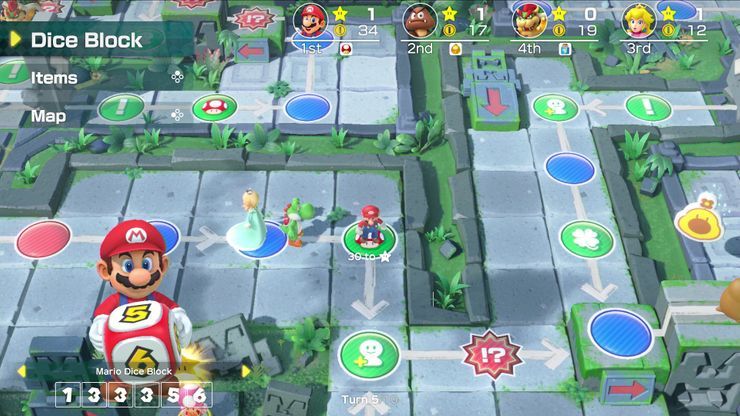 Since the 90's, the Mario Party games have entertained audiences with their board- and mini-game hybrid titles. The eleventh and most recent iteration of the game, Super Mario Party, keeps everything you love from the OG titles, such as the standard "Party Mode" that can host up to four players in a fun-filled game filled with (literal) twists and turns.
However, unlike past entries, this title also features an online multiplayer mode, making it a perfect title for this self-isolation period. While Party Mode board games are reserved for offline play, players can meet up virtually with their friends and partake in Super Mario Party's 80 mini-games. Choose your favorites, or try out the game's "Online Mariothon" mode, where players compete in five randomly-selected mini-games to try and get the highest score. Compete against your friends and aim for a coveted spot on the online leaderboards.
2

Super Smash Bros. Ultimate (Nintendo Switch)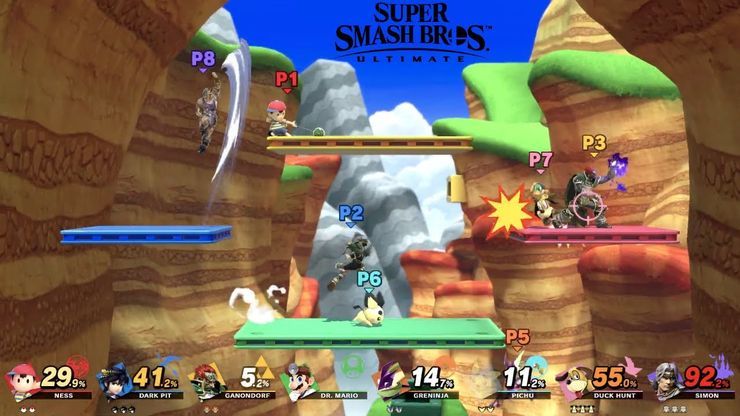 Another title in a classic franchise, Super Smash Bros. Ultimate is the "ultimate" party multiplayer console game. Featuring everything everyone loves about the Super Smash Bros. series and more, now is the perfect time to hone your smash skills and battle against your friends and family for the ultimate smash glory.
Unlike other multiplayer titles that only host four or five players, Super Smash Bros. Ultimate can host up to eight players per game. Plus, with over 80 different characters and over 100 uniquely designed stages, you and your housemates will have a blast trying out different fighter/arena combinations. And with the ability to change up each battle by customizing each player's number of lives, time limits, and stamina amounts, no two battles will be the same.
1

Mario Kart 8 Deluxe (Nintendo Switch)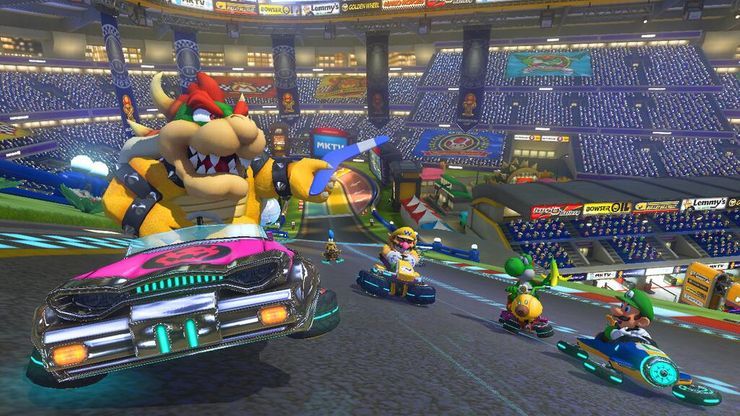 Finally, there's everyone's favorite racing video game franchise – Mario Kart. This staple Nintendo game has been a staple of every major console, even finding its way to mobile devices last year. But for the best racing experience with your friends and family, try out Mario Kart 8 Deluxe, a title exclusive to the Nintendo Switch.
Grab up to four players, customize your own kart, choose a racer, pick a Grand Prix tournament, and get to racing. This Switch-exclusive title features courses from every major Mario Kart game, including the regal Royal Raceway, repetitive Baby Park, and everyone's favorite, Rainbow Road.
No matter what you pick, any of these titles are a sure-fire way to turn an otherwise boring quarantine night into a fun evening full of friendly competition and laughs. You might just forget all about the global pandemic going on outside!
Source: Read Full Article