Everspace 2 Might Be The Witcher Of Space Shooters
Everspace 2 probably isn't what you would expect, especially if you played Everspace 1. While the original was a space combat rogue-like, the sequel is far more ambitious in scope. Everspace 2 only just launched in Early Access this month, but it's already shaping up to be a fairly large open-world game that appeals to fans of games like The Witcher and Mass Effect. It might not seem like it on the surface, but Everspace 2 is a classic open-world RPG through and through.
I could describe Everspace 2 accurately, and if I never mentioned it's a space shooter, you would think I'm just describing a traditional 3rd-person, open-world action-RPG.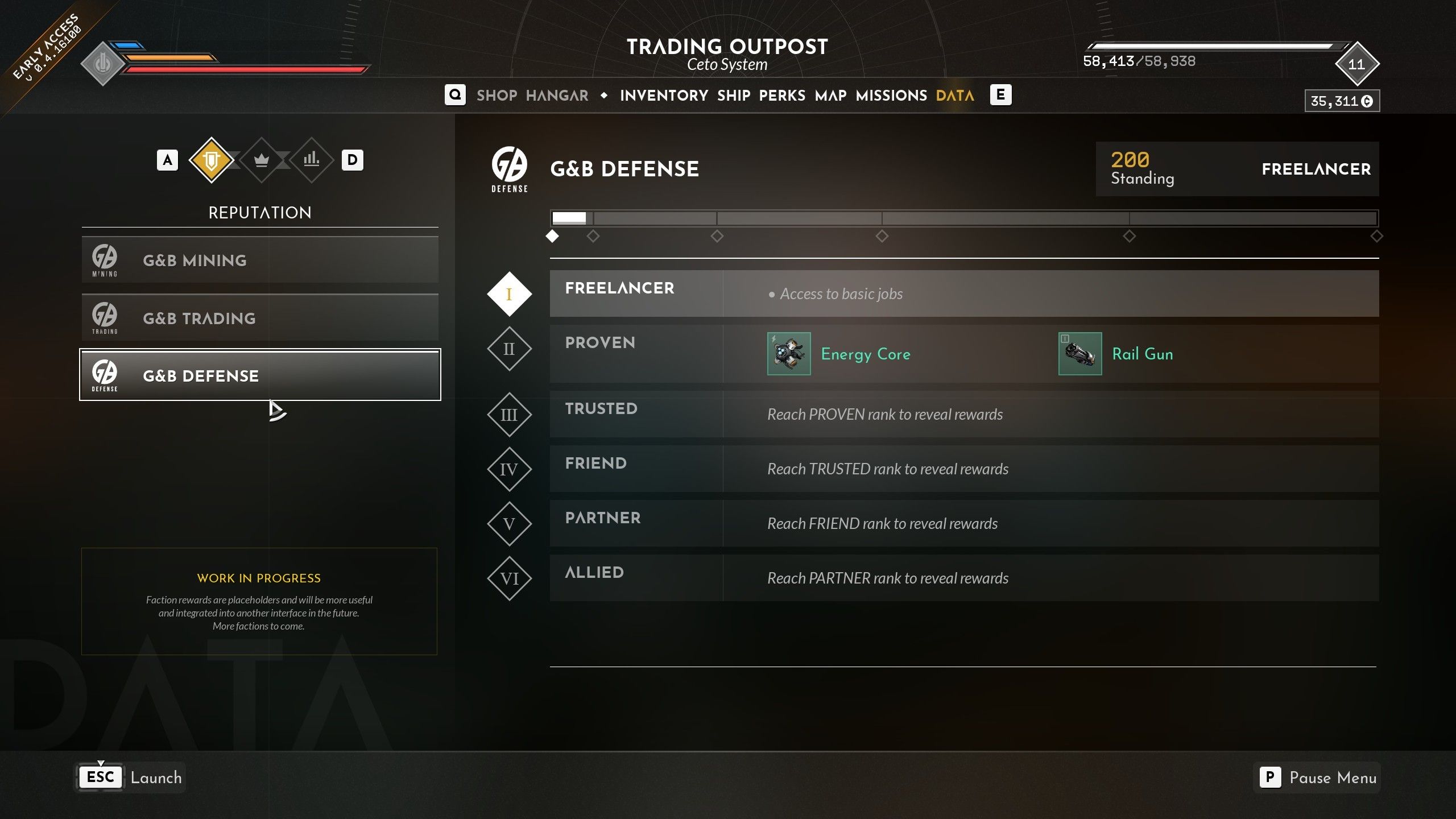 As you progress through Everspace 2, you'll travel from hub to hub meeting characters, trading with vendors, and taking on sidequests. As you complete quests, you'll earn currency to upgrade your weapons and armor, and you'll earn experience points. When you level up, your stats increase, and you are awarded skill points which can unlock new active and passive abilities in your skill tree.
When you're out in the world questing, you'll find plenty of side paths that hide chests full of new weapons, armor, and consumable items like health potions and temporary buffs. When you defeat enemies, you'll gather crafting materials that you can use to improve your gear, as well as trade materials that you can exchange with different vendors on a fluctuating market.
There's a reputation system that corresponds to the different factions in the game. As you complete bounties and fetch quests for each faction, your reputation will improve, and you'll have access to rewards and better offers in that faction's shop. Similarly, the companion characters you meet throughout the world can be upgraded by donating specific resources to them. In turn, they will provide valuable perks and unique rewards.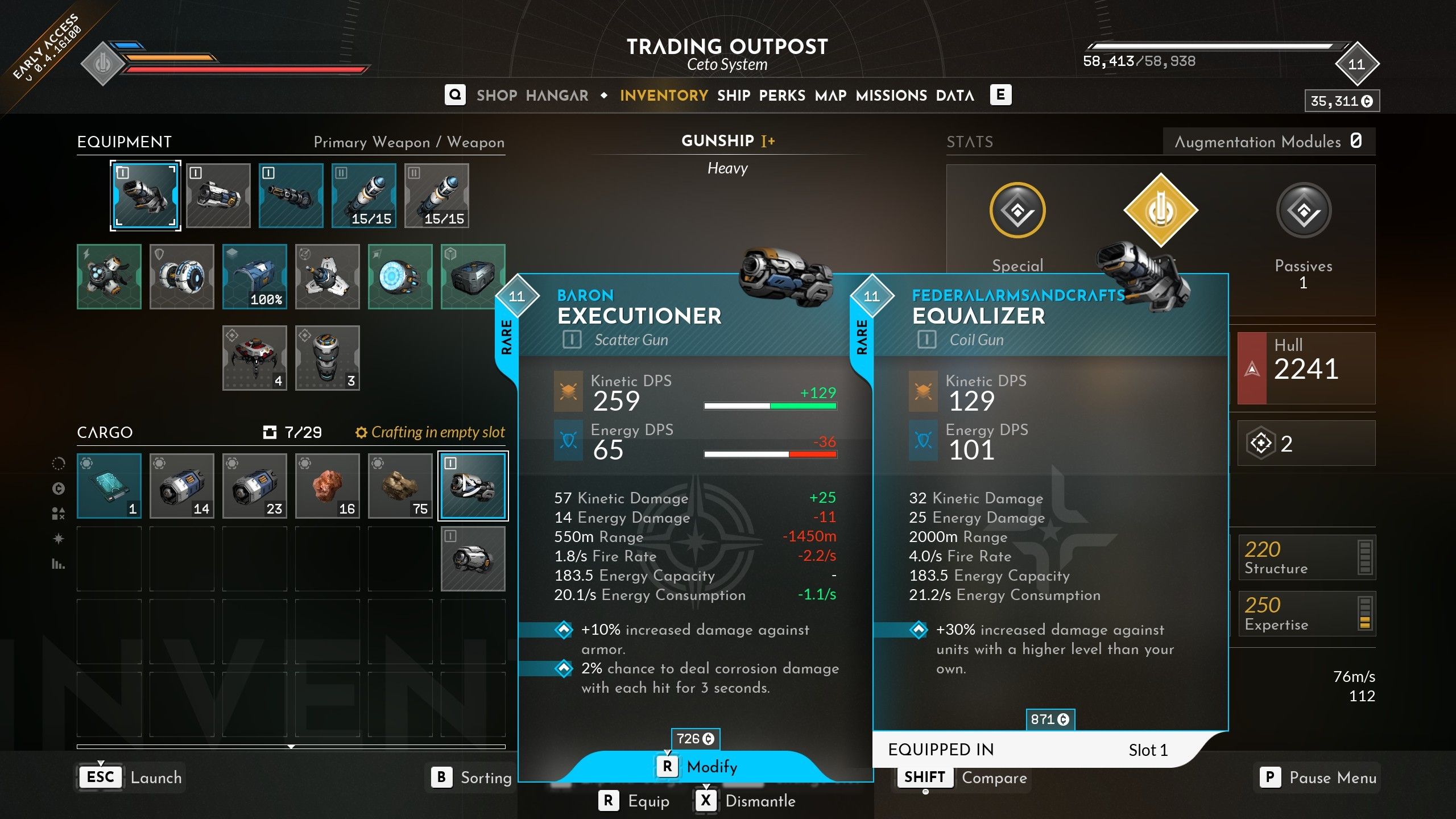 Your playstyle is determined by the gear you use, and you have a lot of control over how you approach combat and challenges. You can build your gear to reward faster gameplay that involves lots of quick attacks and dodging, or you can build more defensively and focus on slow, powerful attacks. You'll often encounter enemies that are vulnerable to one style or another, so it's important to have a wide variety of tactics and tools in your arsenal so you're ready to face any threat — so long as you've leveled appropriately.
Occasionally, you will encounter an enemy with a unique spell. When you defeat them, there's a chance you'll be able to loot that spell from them and add it to your arsenal. Each spell has four different customization modes called augments. Augmenting spells to complement each other can really give you an advantage. Of course, you also have an ultimate ability that you can use when you're really in over your head.
Oh, and by the way, you're a space ship.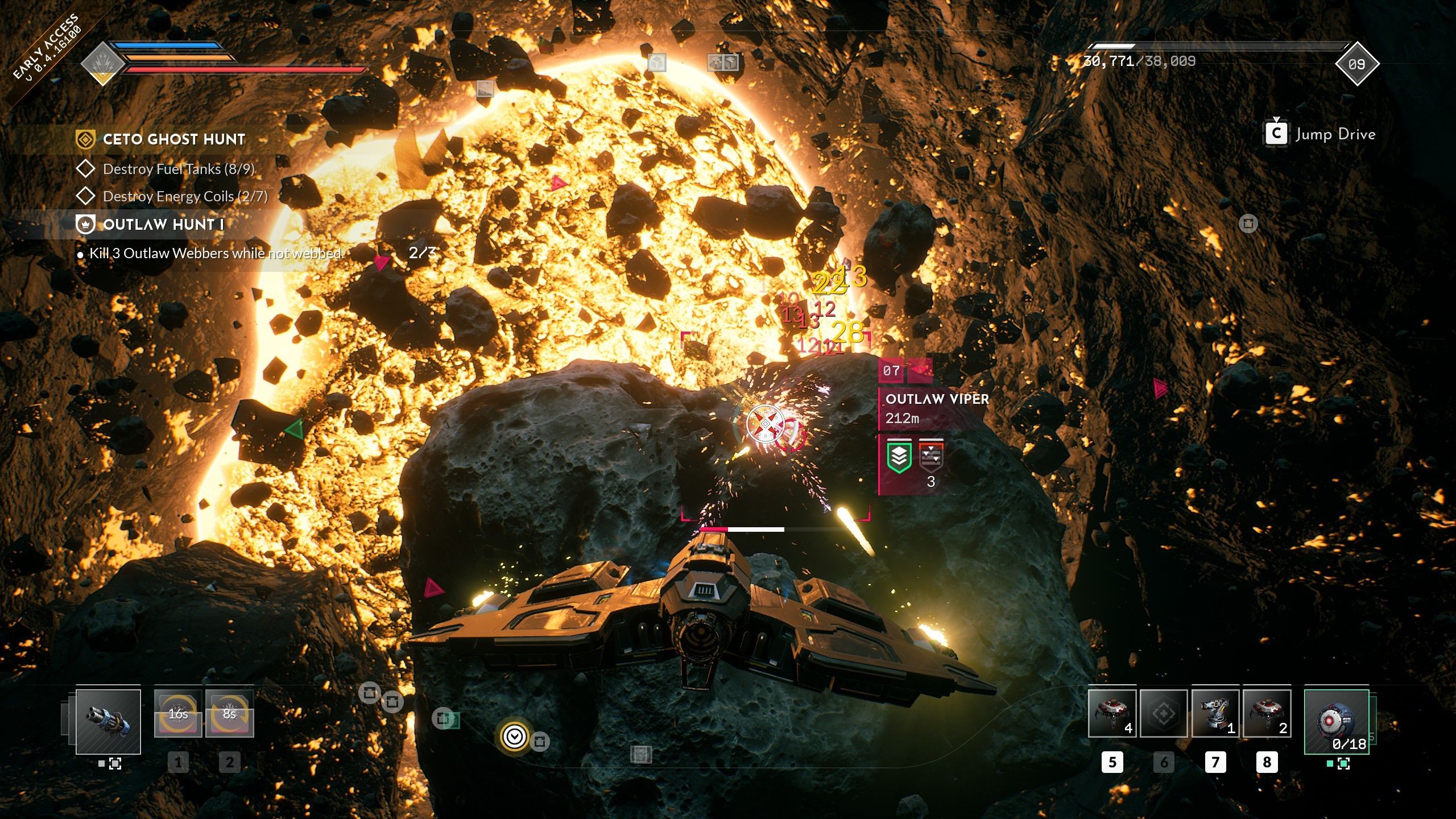 Rockfish games is an indie studio, and Everspace 2 exists thanks to a successful Kickstarter. It probably isn't unreasonable to expect that Everspace 2 will become a massive 100+ hour adventure like The Witcher 3, but nevertheless, Everspace 2 is a very traditional, action-RPG game in every way but one.
Everspace 2 is available now in Early Access on Steam and GOG.
Next: There Aren't Enough Connected Universes In Games Yet
TheGamer Originals
The Witcher 3
Everspace 2
Eric Switzer is the Livestream News Editor for TheGamer as well as the lead for VR and Tech. He has written about comics and film for Bloody Disgusting and VFXwire. He is a graduate of University of Missouri – Columbia and Vancouver Film School. Eric loves board games, fan conventions, new technology, and his sweet sweet kitties Bruce and Babs. Favorite games include Destiny 2, Kingdom Hearts, Super Metroid, and Prey…but mostly Prey. His favorite Pokémon is Umbreon.
Source: Read Full Article