Game Pass Mobile's Improvement Are Huge, But PC Streaming Isn't Quite Ready
Today's Game Pass updates have been a long time coming. Xbox Cloud Gaming entered limited beta back in April for select Game Pass Ultimate subscribers, and just last week, players saw noticeable improvements to load times on mobile. Today, Microsoft announced that Xbox Cloud Gaming is now available on PC and Apple devices via browser to Ultimate subscribers in 22 countries. What's more, it confirmed that servers across the country have indeed been upgraded with custom Xbox Series X hardware. While the hardware updates have certainly given a significant boost to mobile streaming, I can't recommend any browser-based Game Pass streaming at this time, thanks to poor resolution and input delay. Game Pass is a work in progress (as evidenced by the "beta" label) so I look forward to seeing steady improvements, but just because PC streaming is available today doesn't exactly mean it's playable today.
First, the good news. The hardware updates that started coming through for certain games, like Rainbow Six Siege last week, seem to be available for all titles across the service. While streaming remains locked at 1080p and up to 60fps currently, those improvements represent a much more stable and higher resolution experience, especially on a phone where 1080p already looks sharp. I've found faster load times, fewer hiccups, and clearer images across the board. Most importantly, the input lag that has plagued Game Pass mobile since beta has been significantly reduced.
That's not to say it's completely gone. There's a lot of games I still won't play on mobile because any amount of input lag is unacceptable for fighting games, racing games, and first person shooters. But this is an improvement, and I found right away certain games that felt awful before are now totally playable. A precision platformer like Ori would have been too hard on mobile a week ago, but now it feels pretty good. Hopefully, we don't have to wait for the successor to the Series X to see further improvements and reduction in input delay.
Related: Xbox Cloud Gaming Now Available On Xbox Series X, Windows PC, and Apple Phones
Streaming in a browser, unfortunately, is a whole different story. I don't have an Apple device to test drive it, but I have been touring a bunch of games on the same hardlined PC where I play Stadia, and I'm sorry to say the experience hasn't been up to snuff. Resolutions appear to be far under 1080p and screen tearing, artifacting, and stutters are fairly common. Worst of all is the input delay. It can take up to a full second for button presses to register, making anything other than the most casual games completely unplayable. Forza Horizon 4, Halo Reach, and Ori are all out of the question, but you might be OK with something like Monster Train. The trouble is, anything that is that casual probably also has a small file size, so you might as well just install the game rather than stream, unless you're on a guest PC.
If you're a Game Pass Ultimate subscriber, you'll need to navigate to xbox.com/play to try out Cloud Gaming. You won't be able to stream from the Xbox app where you download your games, but a Windows 11 preview has already shown off an integrated version of the app with streaming, so at least we know it's on the way. You also won't have access to any of the EA Play titles like Titanfall 2, Jedi Fallen Order, or Battlefield 5, even though they're part of your Game Pass subscription. You can stream these games through the Android app, but if you want to play them on PC, you'll have to download them through the EA desktop client. Apple users are out of luck for now.
While the web client mostly mirrors the Xbox desktop client, you won't have access to the social tab on the browser to add friends, chat, or join games. You can still start parties and send invitations once you're in game though. For now, you'll need to have both clients open side-by-side to get the full functionality of Game Pass, but the Windows 11 version will clean that up significantly. You also won't have access to the store in the web client, as the only games available to stream are the games currently included with Game Pass.
After such a short closed beta period, I'm surprised that Xbox Cloud Gaming has launched in such rough shape. When Xcloud became a widely available feature on mobile, it had been in closed beta for over a year and was a lot more polished than PC streaming today. Compared to Stadia and Geforce Now on the same machine, Game Pass streaming feels like it has a long way to go. We've already seen Game Pass evolve at a much faster rate than the competition though, so I don't expect to see PC streaming in rough shape for very long.
Next: How Can Game Pass Get Any Better? Windows 11, It Seems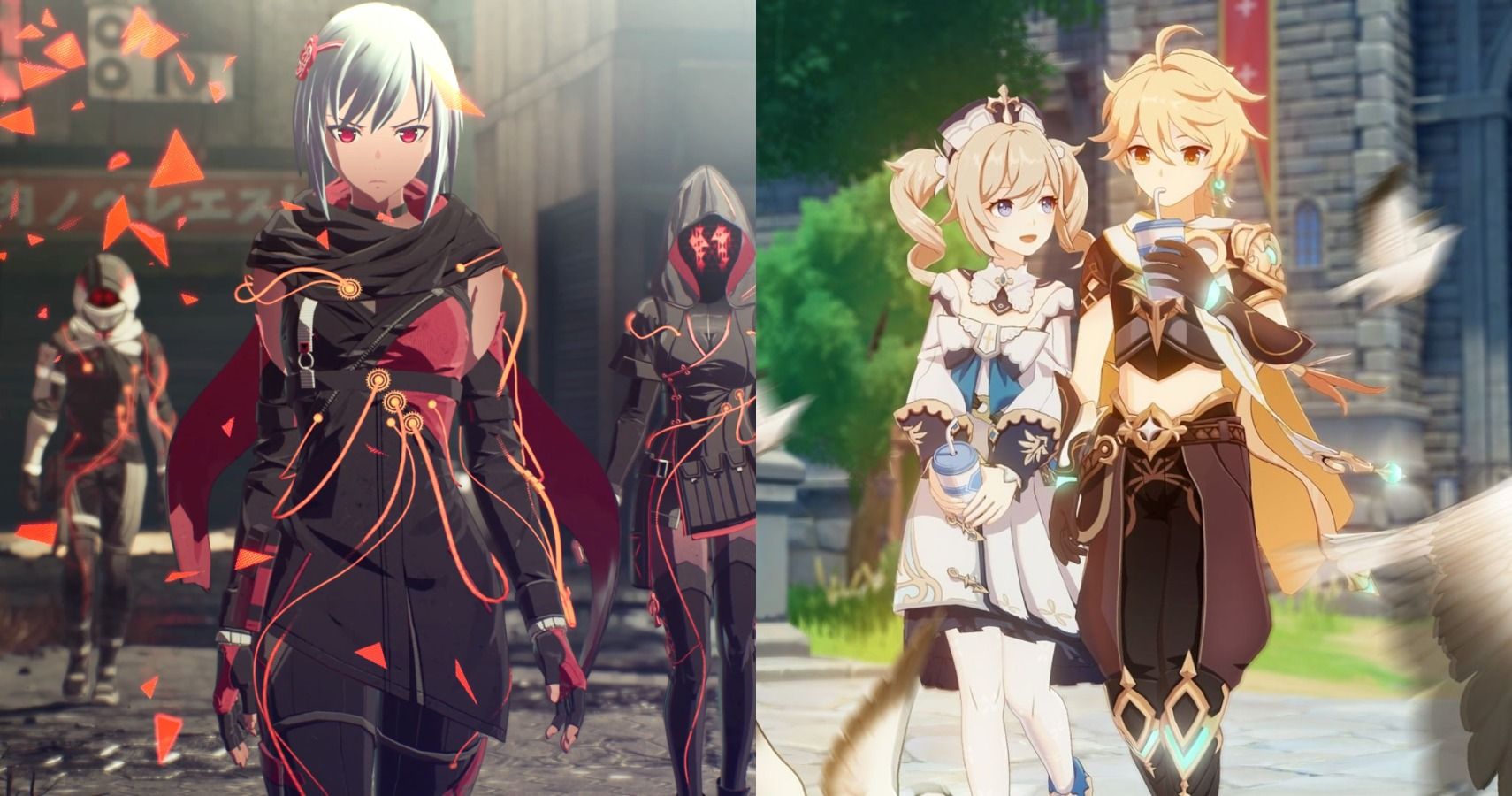 I'm enjoying Scarlet Nexus, but I can't understand why I wouldn't just boot up Genshin Impact instead.
TheGamer Originals
Xbox
Game Pass
PC
Eric Switzer is the Livestream News Editor for TheGamer as well as the lead for VR and Tech. He has written about comics and film for Bloody Disgusting and VFXwire. He is a graduate of University of Missouri – Columbia and Vancouver Film School. Eric loves board games, fan conventions, new technology, and his sweet sweet kitties Bruce and Babs. Favorite games include Destiny 2, Kingdom Hearts, Super Metroid, and Prey…but mostly Prey. His favorite Pokémon is Umbreon.
Source: Read Full Article