Gaming Detail: The Homeless Woman You Save In Spider-Man PS4 Reappears In Miles Morales
Gloria, the homeless woman who is saved by Spidey in Marvel's Spider-Man, will also feature in Spider-Man: Miles Morales.
PlayStation spoiled gamers with some terrific exclusives during the PS4 era. God Of War, The Last Of Us, Bloodborne. However, the one that may well go down as generation-defining is Marvel's Spider-Man. The game was terrific from top to bottom. Not just because of its storyline, graphics, and gameplay, but also thanks to its attention to detail.
There's so much to discover in Spider-Man's Manhattan that we would be very surprised if one player has seen everything there is to discover. Two years on from its release people continue to find previously unearthed features and easter eggs. What's more, players will soon be able to relive the adventure through a completely different lens when the remastered edition is release alongside Spider-Man: Miles Morales on PS5.
Speaking of Miles Morales and that incredible attention to detail, it has already been discovered that a minor character from the first game will return in the sort-of sequel. The homeless woman Spidey saves from a gang of thugs. After fending off most of them, one grabs the woman and puts a gun to her head. Spider-Man successfully rescues her from the final henchman and recommends she head to the F.E.A.S.T. center.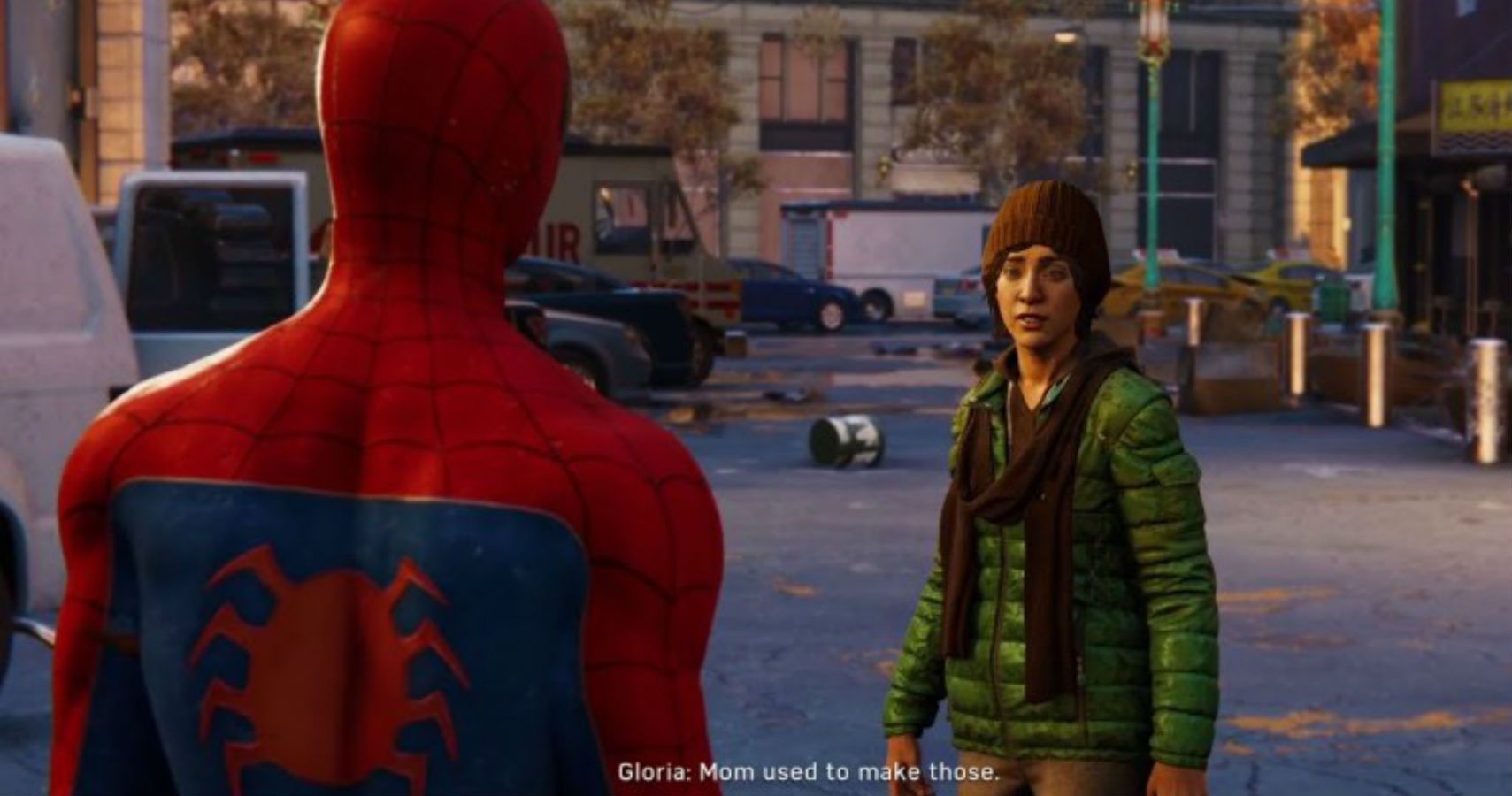 Her name is Gloria, and a screenshot that showed up on Reddit, but has since been deleted, shows her making a cameo appearance in Miles Morales. It's unclear what Gloria's role will be in the new game, or if she is still homeless. However, after completing the mission in which Spider-Man saves her, Gloria shows up at F.E.A.S.T. a couple of times, and players can interact with her.
Warning: Major Marvel's Spider-Man spoilers ahead.
Later interactions with Gloria are as Peter Parker, but she does tell him about Spidey turning her onto F.E.A.S.T. By the end of the game, following the death of Aunt May, the rest of the team running the center is so impressed with her work that she has been brought in as its manager. Considering Morales's affiliation with F.E.A.S.T., chances are that's where players will run into Gloria in the next game.
Source: Read Full Article