Growlithe Is A Good, Beautiful Pupper Pokemon Who's Not A Cop
People have been putting a lot more thought into Pokemon lately. Some of us have sought to take a closer look at the ethics of the franchise, which has largely revolved around capturing these critters by throwing a solid plastic ball at their heads, vaporising them into nanodata, and then releasing them to fight other Pokemon for our pleasure. Despite its largely pastoral, childlike influences—its creator, Satoshi Tajiri, was inspired by his experiences of bug collecting as an adolescent—the Pokemon series has, at times, looked more like blood sports instead. Your Pikachu doesn't just lose a fight, after all; he grimaces and faints. Pokemon isn't just about the joy of collecting; it's also the ferocity of hard-won battles. It is, in other words, serious fucking business.
So when our editor-in-chief, Stacey Henley, wrote about how Growlithe is a cop and thus should never be trusted, I was aghast but not surprised. Growlithe, the adorable fire-breathing pupper of Gen 1 Pokemon, with the most adorable little snout and the snuggliest of furs. Growlithe, who evolves to Arcanine, a magnificent beast that it supposedly "runs agilely as if on wings", and that "anyone hearing it can't help but grovel before it". Growlithe, the reliable canine who embodies the spirit of Chinese guardian statues, and who is known for its staunch loyalty to its trainers. I'm sorry Stacey, but I cannot stand for such slander for one of my favourite Poke companions.
There's some precedent for decrying dogs as cops in a particular children's show that serve as barely disguised "copaganda": Chase, the police dog of Paw Patrol. In it, the dog coppo, alongside his somewhat coppo buddies, are the first who would haphazardly storm into whatever calamity the non-cop folks will find themselves in a bid to save the day. Paw Patrol is terribly bland and has a nauseatingly addictive theme song that will creep into your noggins like an earworm, but let's not let that detract from the key point; Paw Patrol is about a bunch of talking, intelligent dogs doing cop stuff.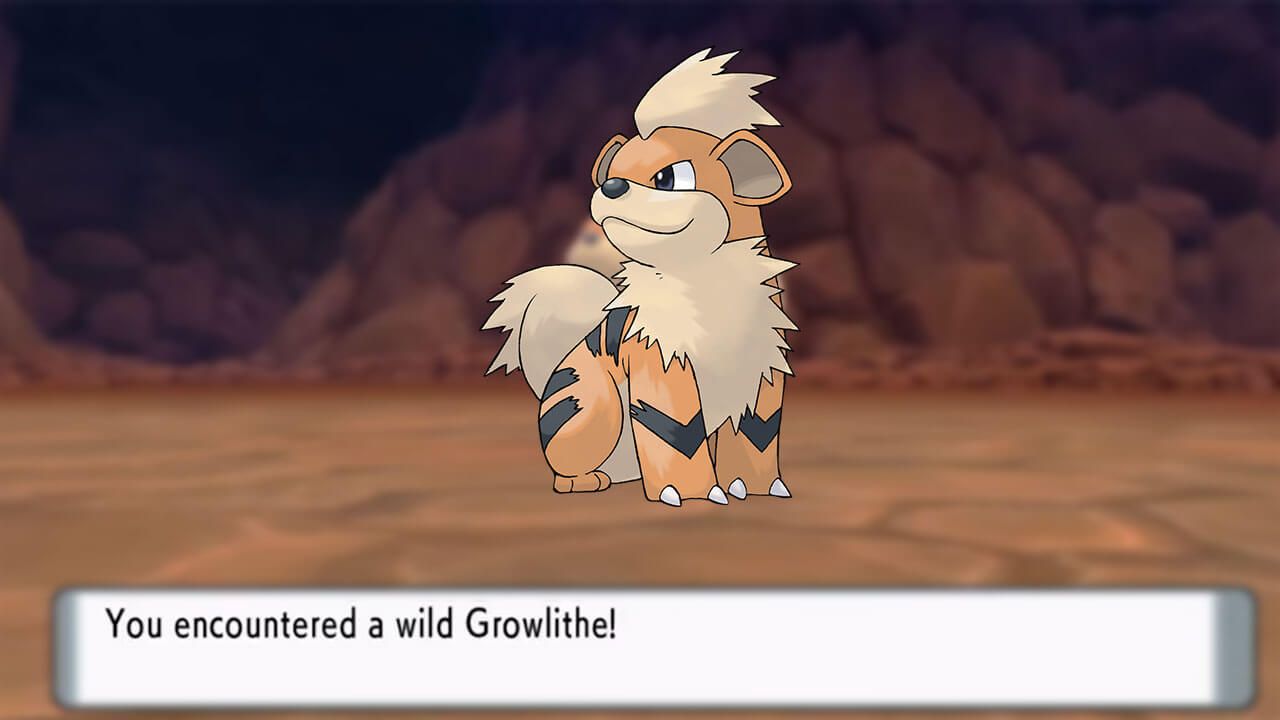 Growlithe, however, isn't a dog cop. Some Growlithes accompany the police officers in the Pokemon universe as part of their patrols, but unlike actual human cops, they are merely dogs with police caps on their heads. They didn't willingly sign up as dog cops, nor would they rifle through your pockets and sniff out drugs to get you arrested. There are even instances, too, where there are Growlithe belonging to the Grunts of Team Rocket, one of which is Growlie, the stalwart companion of Team Rocket's James in the anime series. Growlithe is simply what it is: a fluffy dog companion who wants to be your friend.
There is, of course, plenty to ponder about Pokemon's prickly premise, especially as the series becomes an all-consuming franchise we can probably never tear our eyes away from—Pokken, for instance, cuts straight to the chase by making Pokemon battles its core premise as a fighting game. How can we rehabilitate the Pokemon ideals of capturing our best friends in tiny balls and force them to annihilate one another? But the reputation Growlithe has is decidedly not a conundrum; it's a very good dog, and a very good friend. Growlithe is not a cop.
Source: Read Full Article