How Until Dawn Changed From A PlayStation Move Title Into A Horror Classic
"We didn't have the DualShock 4 at that point," series producer Dan McDonald tells me about the early days of Until Dawn, a survival horror experience that began life as an ambitious PS3 title. "We had two Move controllers taped together and we built a prototype before moving a bunch of assets from one engine to the next." Going through several iterations before its eventual release, Supermassive Games' narrative adventure would eventually make its way over to the PS4, abandoning the gimmicky motion controls that previously defined it in favour of a visually captivating thriller that put player interaction at the forefront.
I recently caught up with McDonald to talk about The Dark Pictures: House of Ashes, but couldn't help but ask about the past, and the horror adventure that would go on to define the studio's current trajectory. "We talked to Sony about our ambitions and what we wanted to do, and they talked about the future for them," McDonald says. "The PS4 was on the horizon, so what could we do with that? So then we talked about, if it isn't going to use Move controllers, what's it gonna be? That's when we moved to the fixed camera angles that we used in Until Dawn and successfully again in Man of Medan. I think that was the evolution for us, it's about trying new things, and we literally had some elastic bands with two Move controllers because we didn't have a DualShock."
Earlier demos of Until Dawn maintain the setting, intrigue, and characters of the finished product, but the overall vision was massively expanded upon before its final release, with Supermassive no longer being confined by the PS3's lacking hardware. It's a fascinating journey to revisit, since you can identify all of the major development hallmarks and stages of evolution the project went through before seeing the light of the day. It would also establish a future for Supermassive, transforming the studio into one that primarily worked with Sony on Move titles into a survival horror powerhouse. Until Dawn was the start of all this, as McDonald is keen to express.
"We tried to evolve Until Dawn into a new thing and tried to do our own thing with our own spin on it like getting a multiplayer version – we didn't know if it was going to work or be engaging at all," McDonald recalls, remembering the risk associated with The Dark Pictures' earlier days. "Everyone's telling us that narrative games need to be single player, but they don't, we've proven that with [modes like] Movie Night, which we know that people used effectively in Until Dawn, or we've done this new thing – well it's not that new anymore – called Shared Story mode where you can play online. We want to keep evolving as a studio, we want the games to look as realistic as possible. We put a lot of attention and care into our characters, all the way back from the ones in Until Dawn [to] the ones we've got now."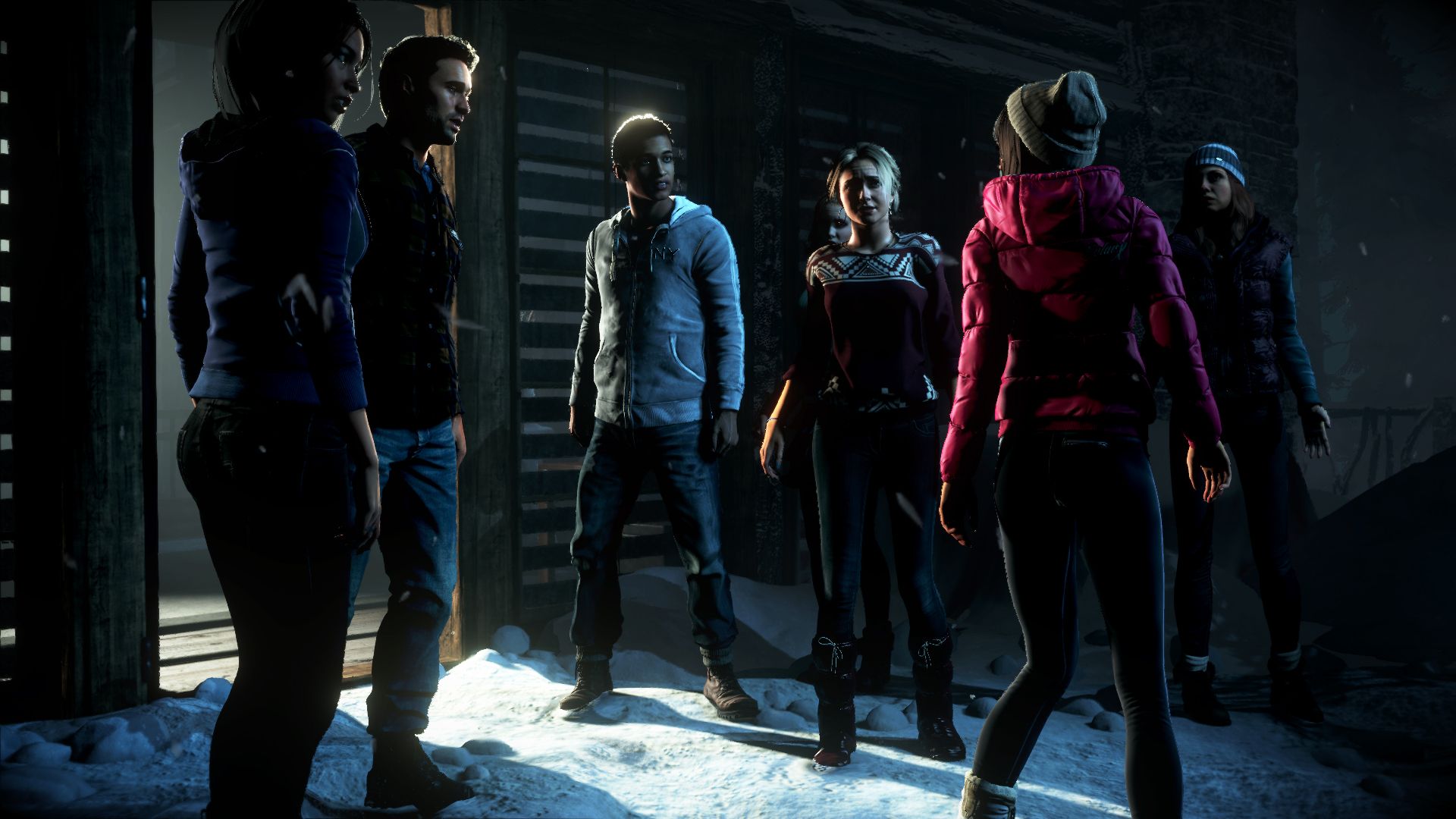 The Dark Pictures is a natural evolution of everything Until Dawn accomplished, and Supermassive doesn't want to leave that legacy behind. It wants to keep moving forward and growing as a studio, even if many of the spooky things it's working on right now remain shrouded in secrecy. "It's always about evolving, and learning, and there's a lot of evolution within [House of Ashes]. I'd love to sit and talk to you about what's in game four, game five, or game six – there's so much stuff that's coming and we're growing, trying new things and that evolution is just a part of what we're doing," McDonald says.
"But I always come back to the fact that, you know, people think we're making horror games, so they think it's all just jump scares, and it's just attacking or running away. No, it's really about powerful human stories, it's choices. And we had that all the way through from Until Dawn to what we're doing now. Powerful choices, powerful dilemmas – you don't know what the right thing to do is in that situation. Should you leave that person behind, or bring them with you?"
The Dark Pictures: House of Ashes is coming to PS4, PS5, Xbox One, Xbox Series X/S, and PC later this year.
Source: Read Full Article