Mass Effect's Aria And Nyreen Deserve A Spin-Off
My day-to-day in this week leading up to the Mass Effect Legendary launch has been an exercise in recounting all of the things I'm excited to experience again. I'm eager to jump back into my romantic pursuits of Garrus, itching to experience more of that satisfying Biotic combat, and cannot wait to reunite with the Normandy crew on the Citadel again. And as I've slowly made my way back through all of the Mass Effect novels and comics again, I remembered Nyreen. More specifically, I can't stop thinking about Nyreen and Aria, their failed relationship, and just how good the Omega DLC really was, so much so that I wish they had a spin-off.
Nyreen is introduced to us through that DLC – she doesn't have the benefit from hours of build-up in prior games, but her characterization attracts me for some of the same reasons Garrus' does. She's unsatisfied from working within society's rules, but lives a righteous mercenary driven by her desire to protect and strong moral compass. In Mass Effect: Discovery, Nyreen's contentious relationship with Aria is more of a passing thought and not deeply explored, but in Omega, they shine.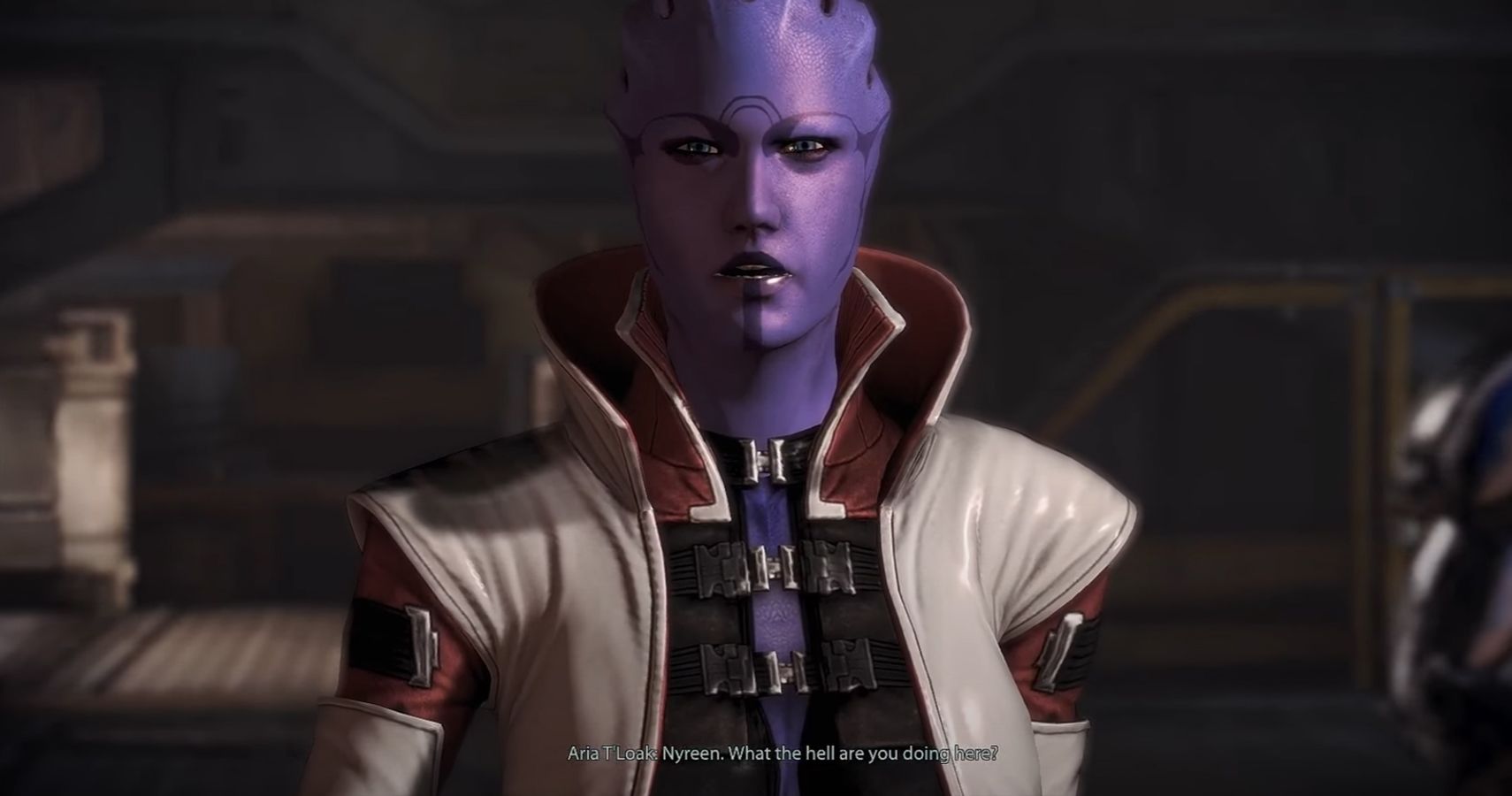 From the get-go, there's this obvious tension between the two – they're oil and water but still want to be close. Nyreen reveals herself to Aria before being confused for the enemy, mentioning that hiding in the tunnels of Omega saved her while Aria adds, "My tunnels. I'm sure glad I showed them to you." A much younger, queer representation-deprived version of myself immediately sat up at the slight tease of a femme-presenting mercenary love story. That's not what we got, but that's what I really, really wanted.
What we did get, though, was a wild ride into Aria's reclaiming of Omega, a fierce fight for its citizens and her pride, and a tease of romantic tension that deserved more. I ran through Omega again, just to see if it was as good as I remembered it, and it is, painfully so. The banter between Nyreen and Aria is as sharp as ever, their back and forth fitting into the same charming beats we're used to seeing from the Normandy crew in other missions. It makes me long for an alternate universe where things don't end so tragically.
I understand that Aria and Nyreen both kind of suck to some extent as people, but I didn't need them to be the heroes I had in Shepard and Garrus. They're a flawed, complicated pairing, and the subtext tells us there's something still there, but it's toxic and won't work out. There are so many moments between the pair that had me asking, "what made you this way?" that go unanswered. It's a testament to the brilliant writing in Omega, and the resulting injustice from having this relegated to a couple of short moments in a DLC.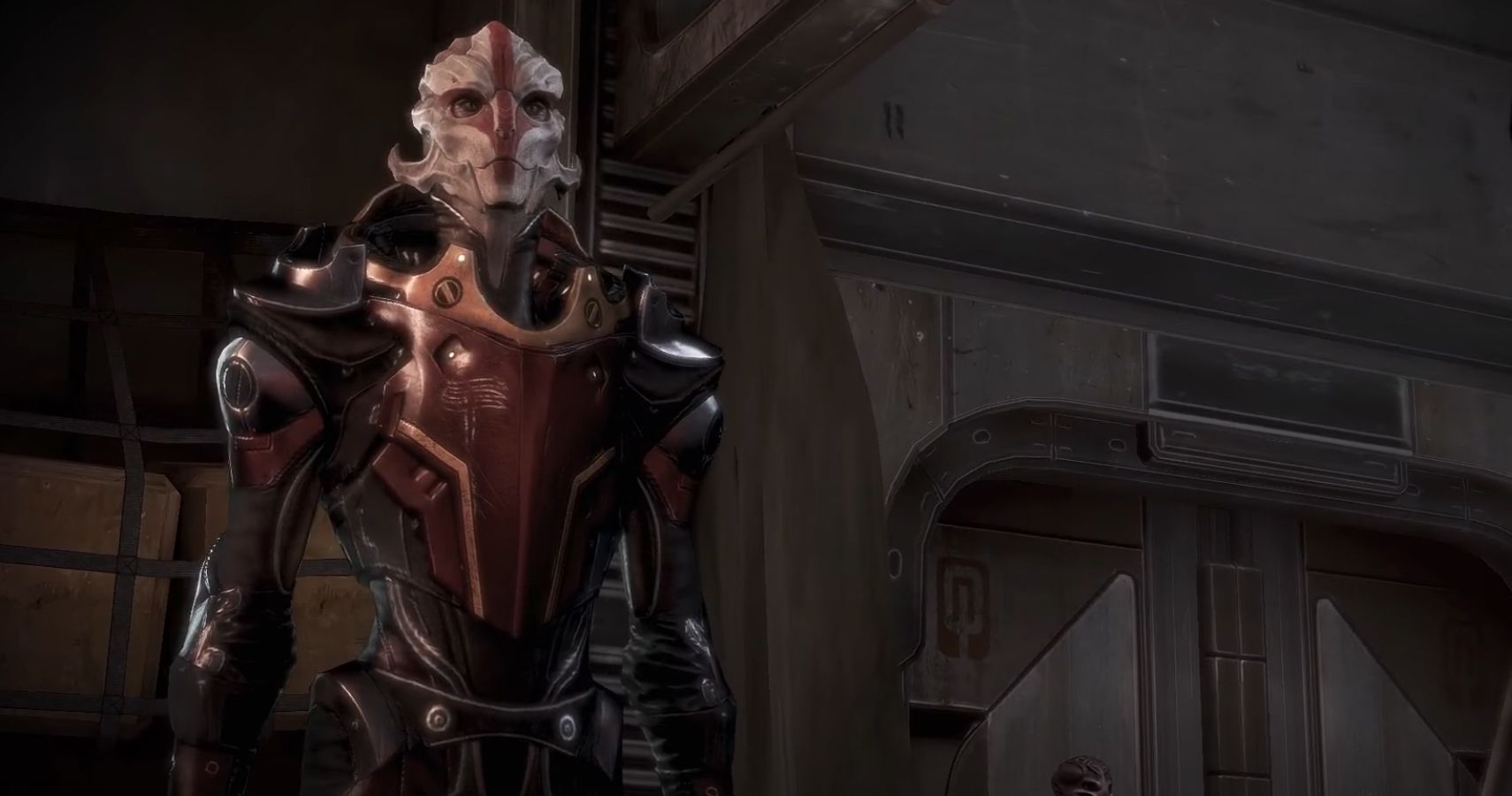 And I think that's what I love most about it – Aria and Nyreen are a wonderfully written mess of clashing egos. Their encounter in Omega is a chaotic push and pull, with Aria often out of control and Nyreen holding onto the reins. They tried the relationship thing – failing miserably from what it sounds like – and I ended Omega's DLC even more curious about how it went down prior to the game. In a series full of romance, I think Aria and Nyreen deserve a little more time. A comic, a novel, something digging a little more into the relationship that evolved.
And I know some stories are best left short, but Omega's DLC was such a succinct, perfect story packaged into a satisfying two or three hour session that I still somehow feel cheated for not having more time with them. I realize the trilogy sports plenty of Aria, but after their little rendezvous, I can't see one without the other. As Mass Effect once again returns to the spotlight, I'm hoping my disaster couple from Omega can get a little more love.
Source: Read Full Article