Nier Replicant's Kaine Is Yoko Taro's Best Work
I love all of Yoko Taro's work, even the bits that make us all cringe and feel like a bit of a chore to play (Hello, Drakengard). I've sobbed over characters like Mikhail and Emil, dealt with the inner conflict that comes from being a fan of Zero, and hurt for the entire cast of Automata with each tragic end. But it's Nier's Kaine that knocks the breath out of me – a tragic, complicated soul who I can't seem to fall out of love with. Kaine is powerful, crass, rude, driven by a directionless ball of rage, and everything she says comes out in an unfiltered string of curses. And Kaine is also tender, a young woman who doesn't know where to aim or how to articulate her frustrations – and that messy amalgamation of emotions is why I think she's Taro's best bit of work yet.
I have often hesitated to let stories of trauma be a driving force in my praise of a character. It's easy to write a series of horrific events into your character's tortured backstory, but the ways those events do or don't define them going forward are important. But it's Kaine's spunk that draws me in, and my absolute inability to relate to her. She's an odd exaggeration of what I wish I could be – unashamed, outspoken, and pissed. Early in Replicant, she's driven solely by her revenge, and in that context, she's pretty damn forgettable. If we stop at Ending A, Kaine is a bit of a nobody – another tropey femme badass I'd forget in a few days.
It's ending B where she begins to really shine, and ultimately into the finale with the E route. I've spoken about it before, but I think Nier Replicant has a lot to say about trauma through its repetition, specifically into the ugly cycles some of those experiences can send us down. Nier Replicant is a lesson in being stuck – unable to claw your way out of the pattern trauma has caused. Kaine is Replicant's best example of how we don't let our traumas define us, how we can escape writing characters into that hole, and what it means to really have that sort-of happy ending.
Kaine's revenge story defines the first half of her experience, the loss of her grandmother has clearly scarred her in a way that will haunt her forever. Prior to that experience, Kaine's flashbacks indicate she wasn't quite so angry – despite being tormented by the local villagers. Kaine knew what it was like to be loved thanks to this kindly older woman who took her in, but when a Shade takes that away, she's changed forever.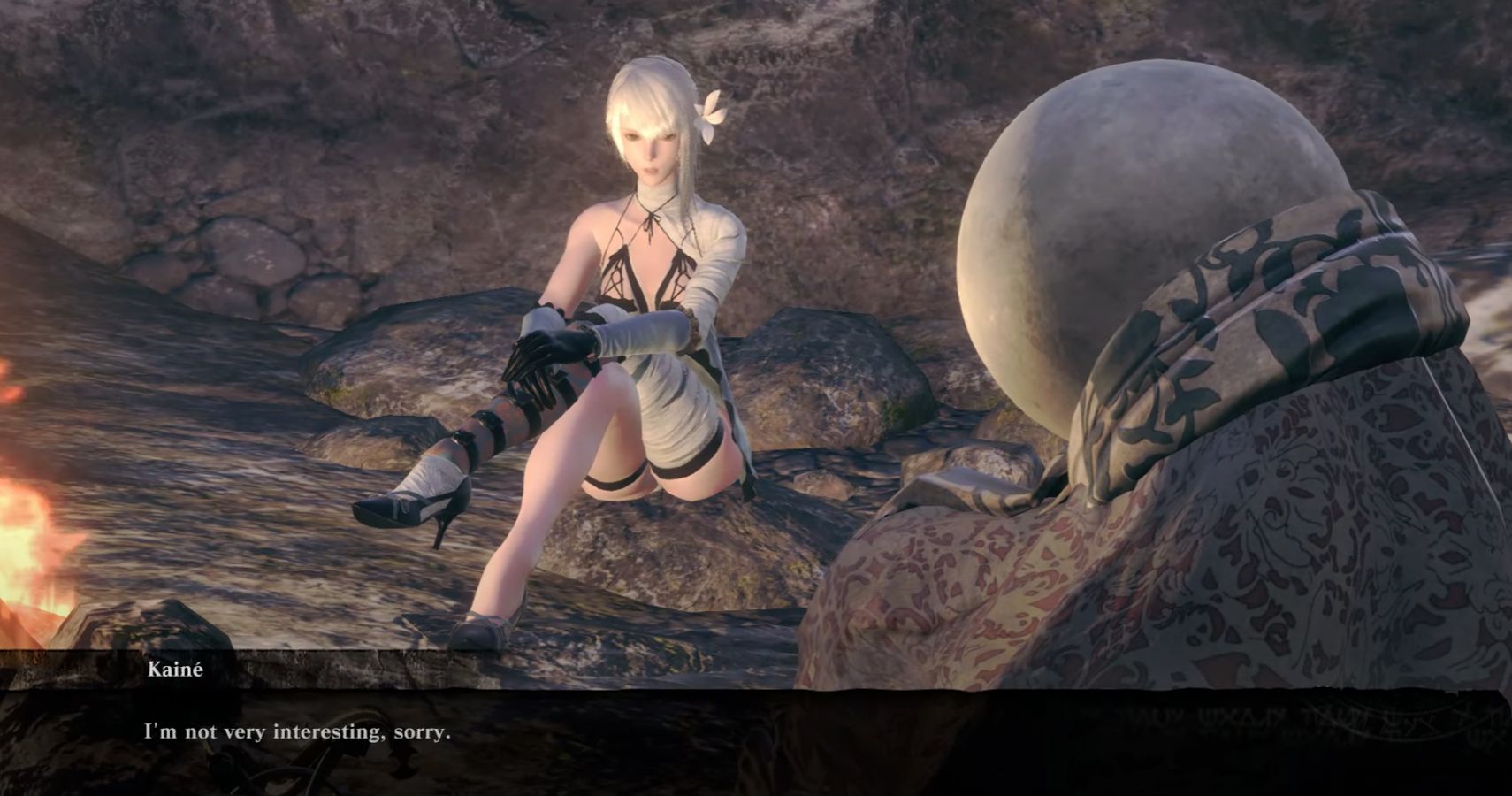 Her directionless anger juxtaposed with those tender moments with Emil and ultimately, Nier, are what draw me to her. I slowly forget that we're supposed to remember her backstory, the torture and the trauma, as we see her begin to change in a new "found family" story. Her anger becomes more of a response to protecting those around her, and less so driven by her past. Kaine makes peace fairly early on with her revenge story when you slay Hook in the Aerie, that saga is done. But this version of Kaine – the loud, foul-mouthed, and brash "hussy" lives on. She won't admit it until you're at the end, but we see Kaine become driven more by love than rage, but she still can't articulate it.
And I love that about her. I love that Kaine's vocabulary is a vulgar mix of insults, and that she can't articulate herself well. I love that there's so much about Kaine's personality that is ugly and abrasive because it's the only mechanism she's developed for communicating, but she'll call you a piece of shit with the best intentions, and you'll love her for it. Kaine has so much rage directed inward that it pours out of her in the ways she communicates. She's got little to no love for herself, or the Shade that's become a part of her – but the idea you need to love yourself before others can is garbage. Emil, Nier, and even Weiss adore Kaine for all of the reasons I've articulated.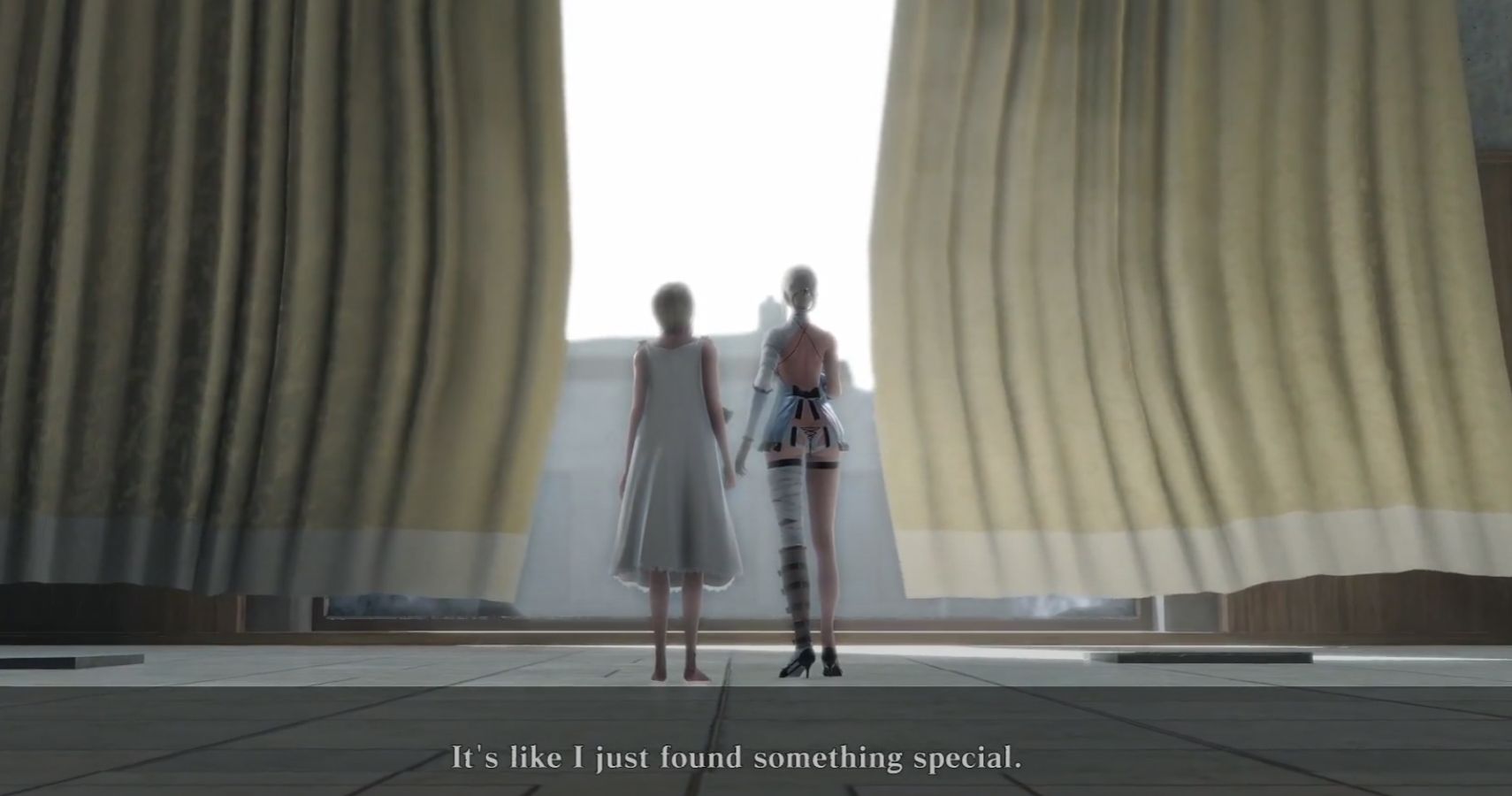 Kaine is intense – I understand why plenty may not like her. Perhaps "hard to love" comes to mind, because I'm often afraid that when I speak what's on my mind, I'm afraid I'll be hard to love, too. But she's not. Kaine's found family love her unconditionally. She's loveable for her loyalty, her conviction, and her righteous anger. She's your ride or die.
I'm going to spend ages looking for a character that tops Kaine – if I ever even find one. I love her for all of the things that she is and I wish I could be. I love her for her glaring flaws, stumbles, and bravery. Kaine is, without a doubt, the best character Yoko Taro has ever written.
Source: Read Full Article